釣果に差を付ける。
TACO-LE専用別売カスタムパーツ
Showing the difference in performance. TACO-LE custom parts.
TACO-LE RUBBER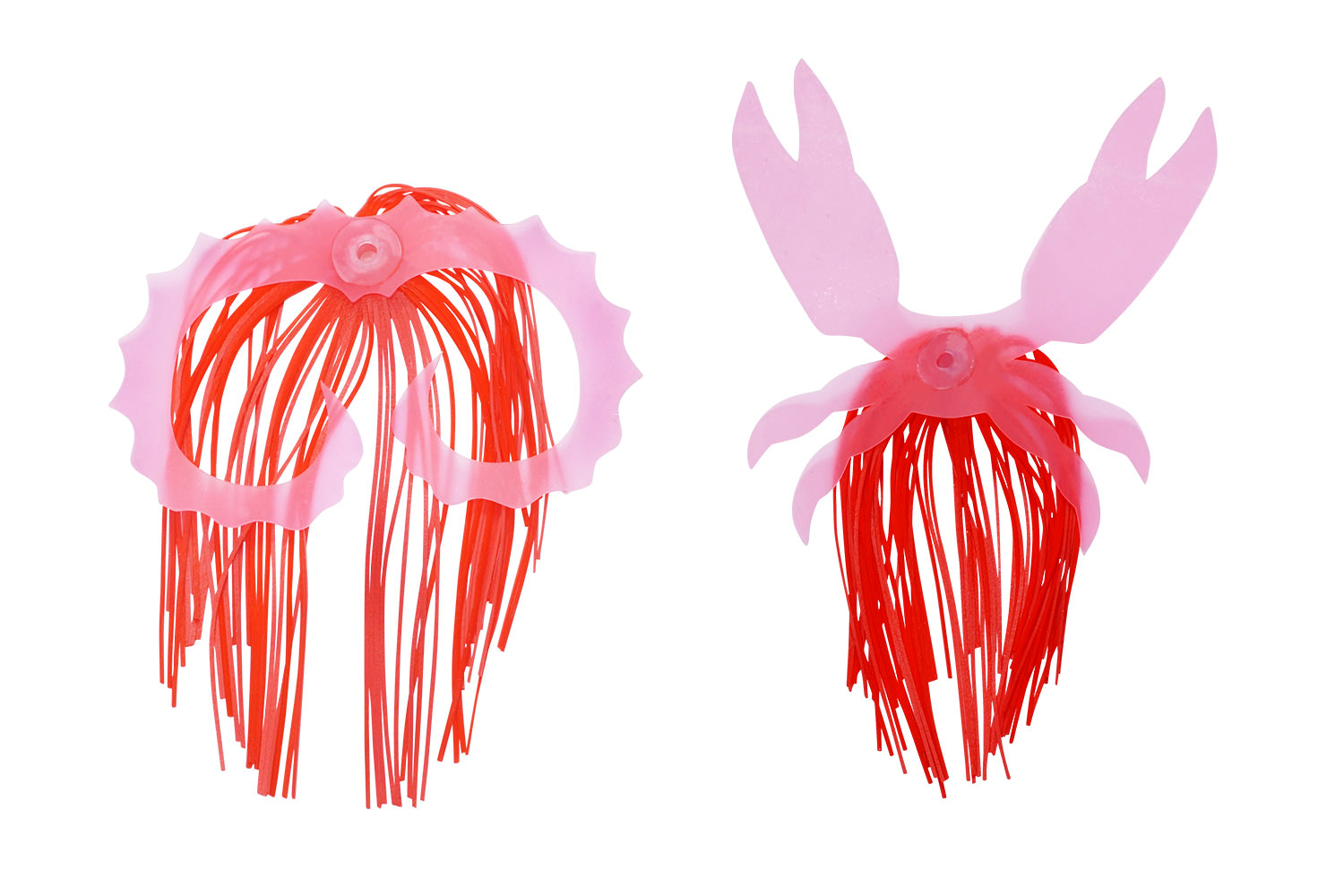 TACO-LEの本体アームに装着することにより、生命感のあるアピールを追加します。
カーリータイプとシュリンプタイプの2種類。
※TACO-LEは別売りです。
※画像はプロトタイプです。
Mixing lifelike octopus bait and high visibility flasher tape to create an enticing, high profile custom part.
Attach to either customization eye for increased visibility. It can also work well as a teaser when attached to the leader.
* TACO-LE is sold separately.
* The photograph is a prototype.
SPEC
Type

CURLY-TYPE
SHRIMP-TYPE

Price

メーカー希望小売価格
400 円 (税別)