"特別"なMONOBLOCK完全限定品で登場!
Limited edition special MONOBLOCK debut!
MONOBLOCK SPECIALE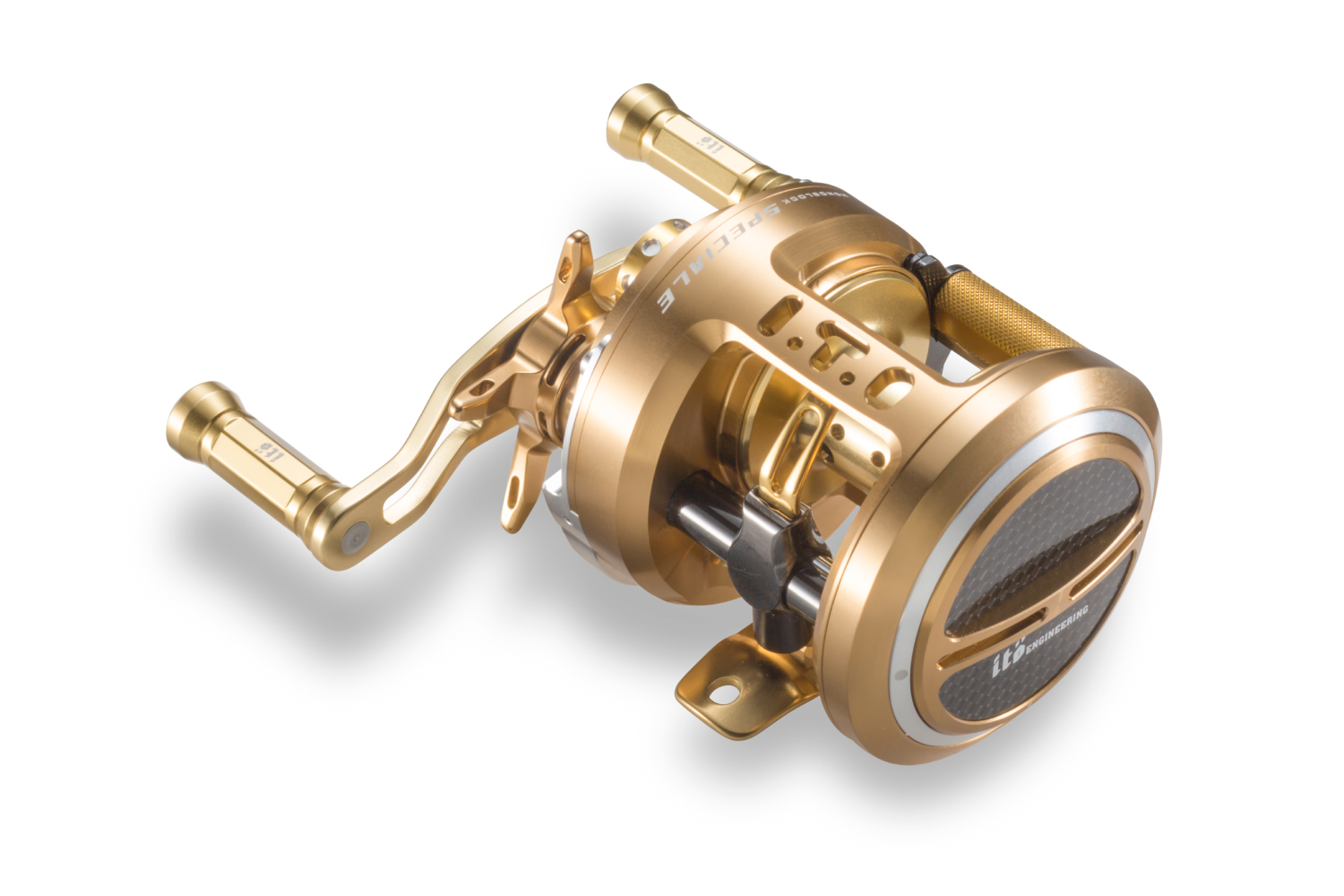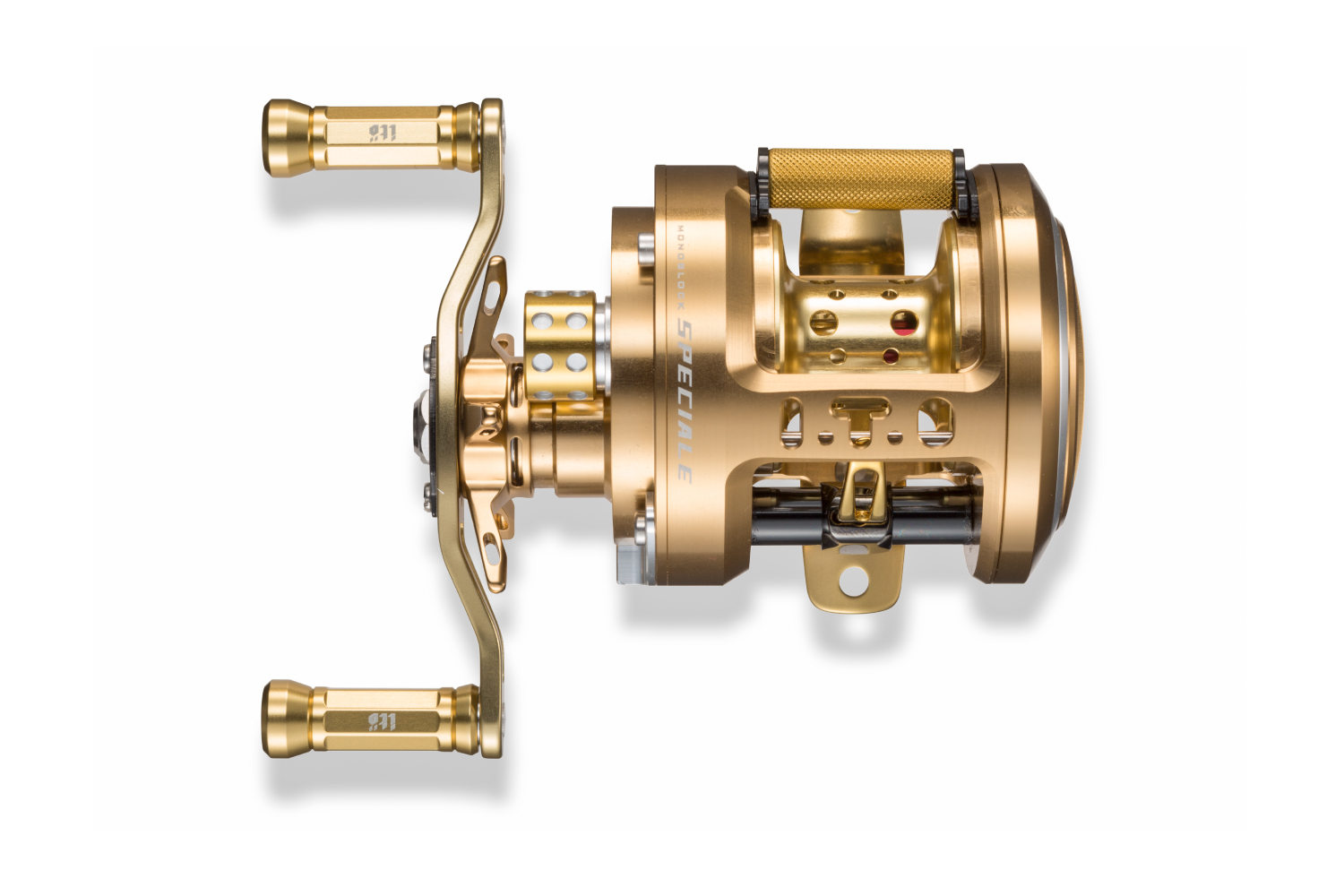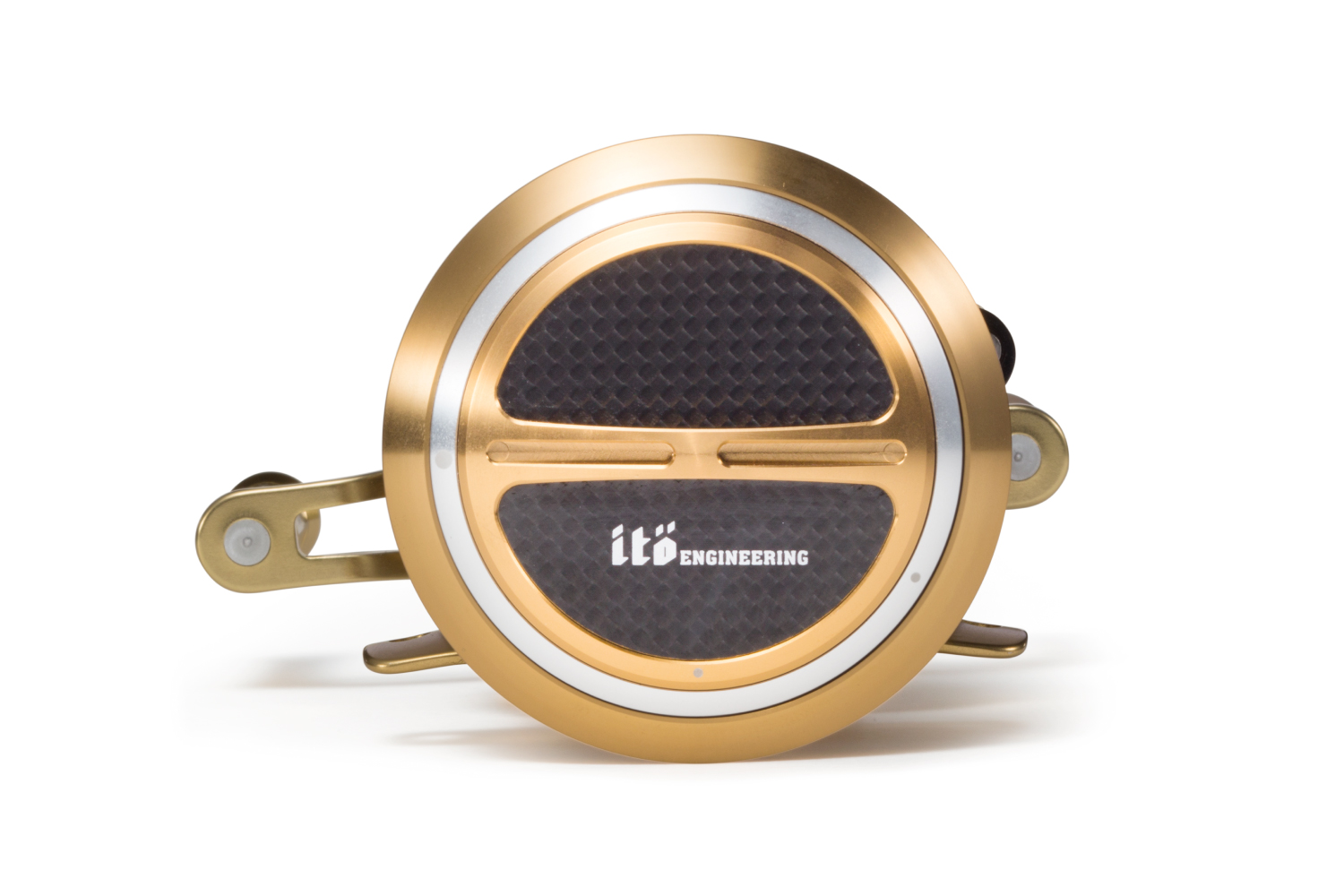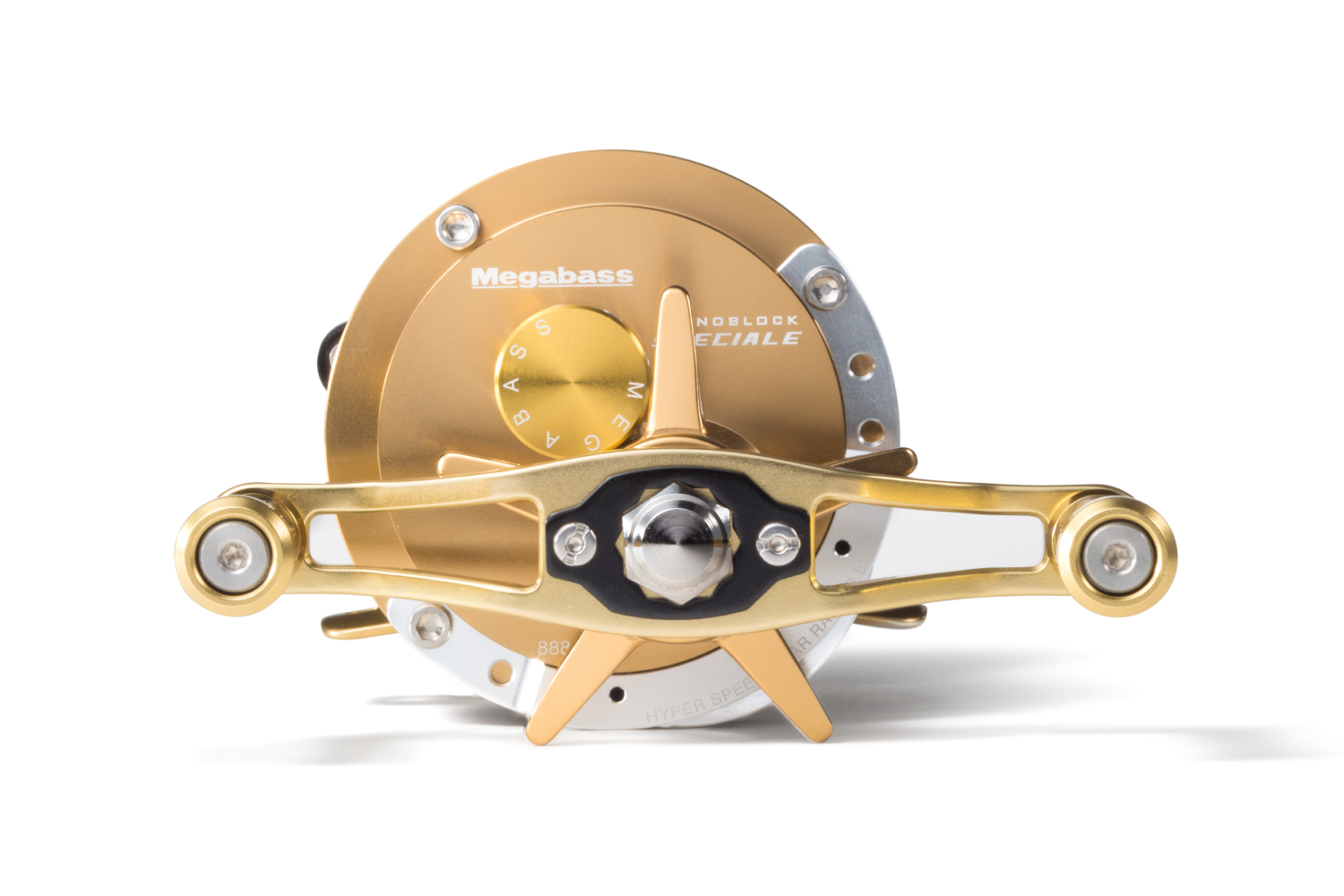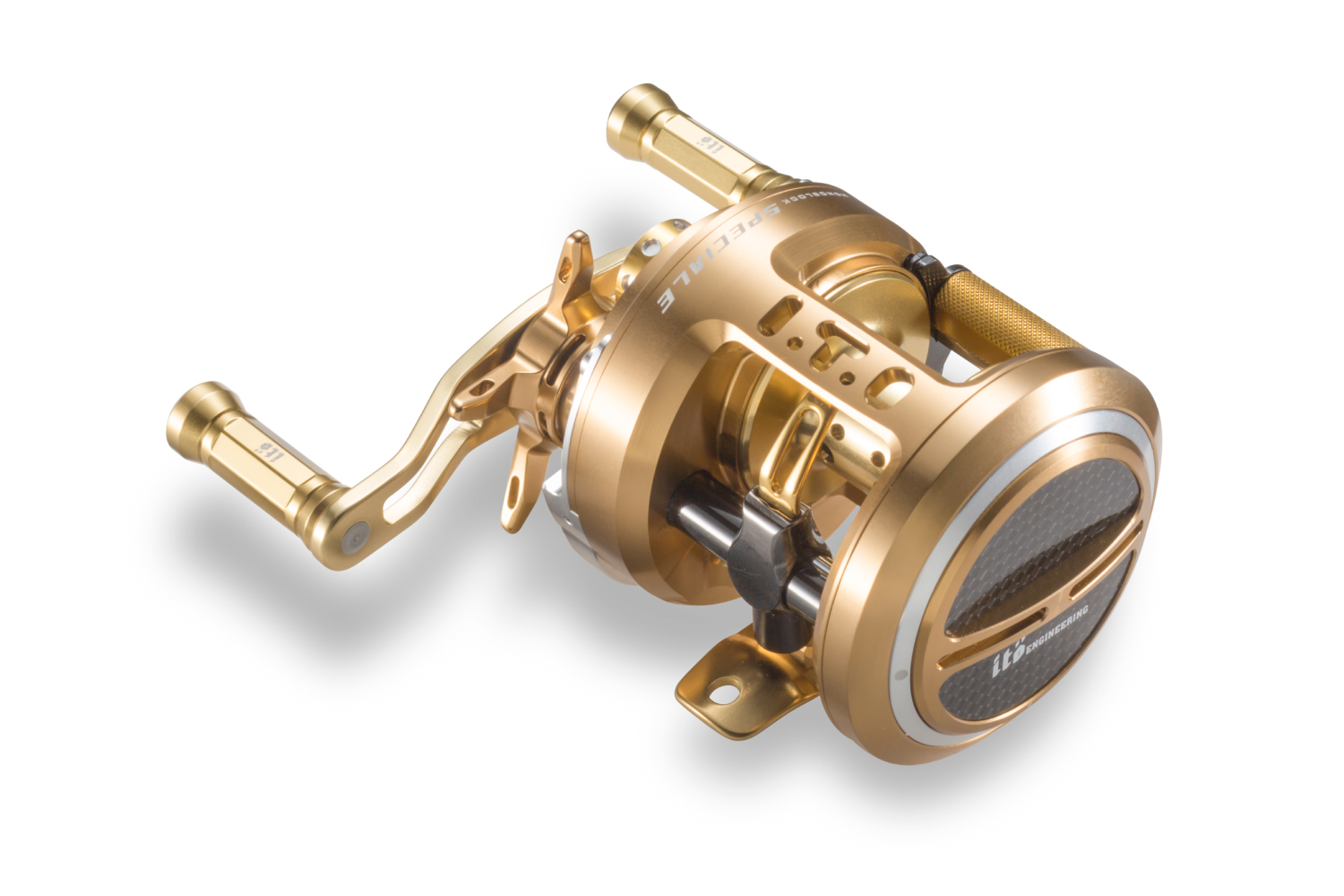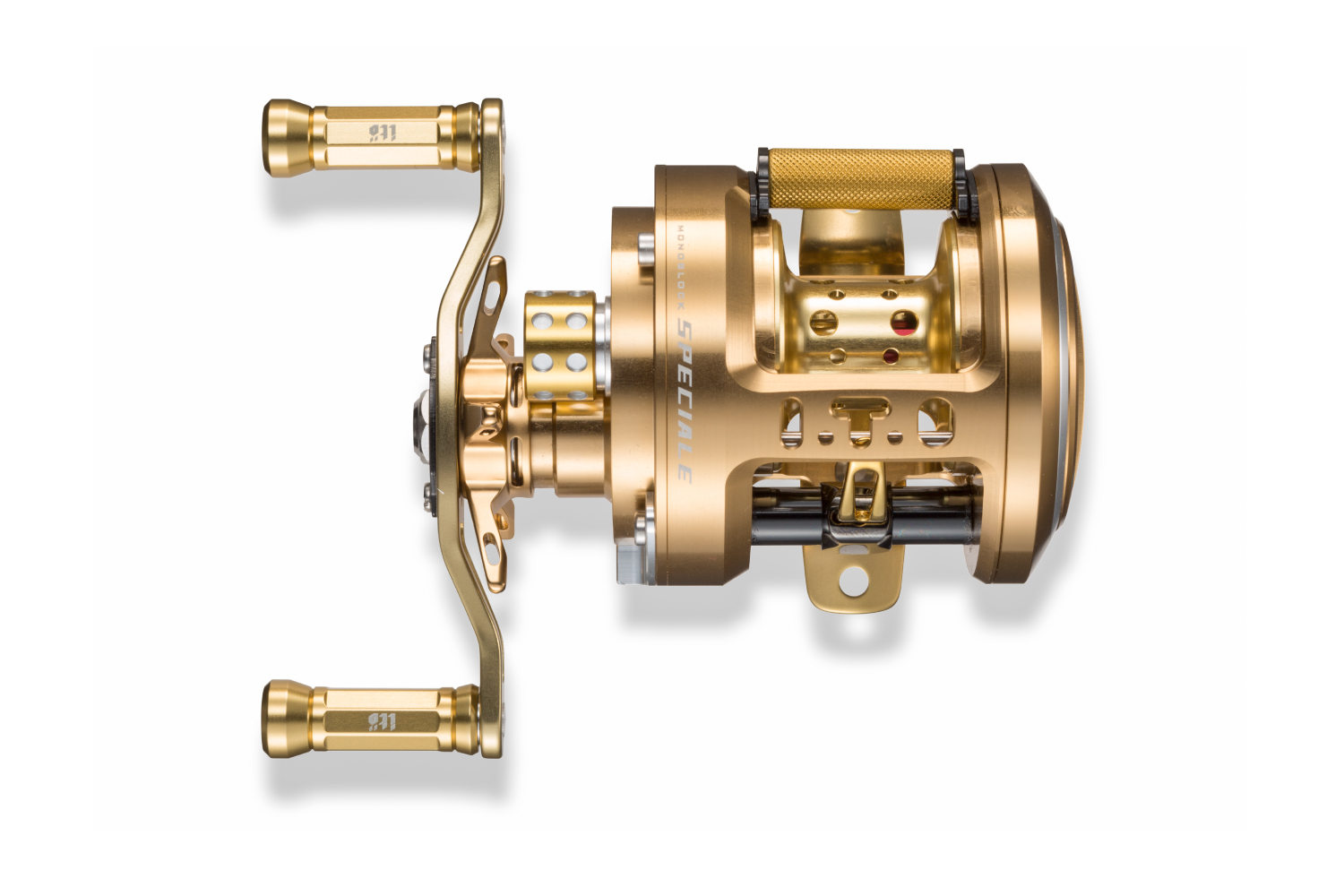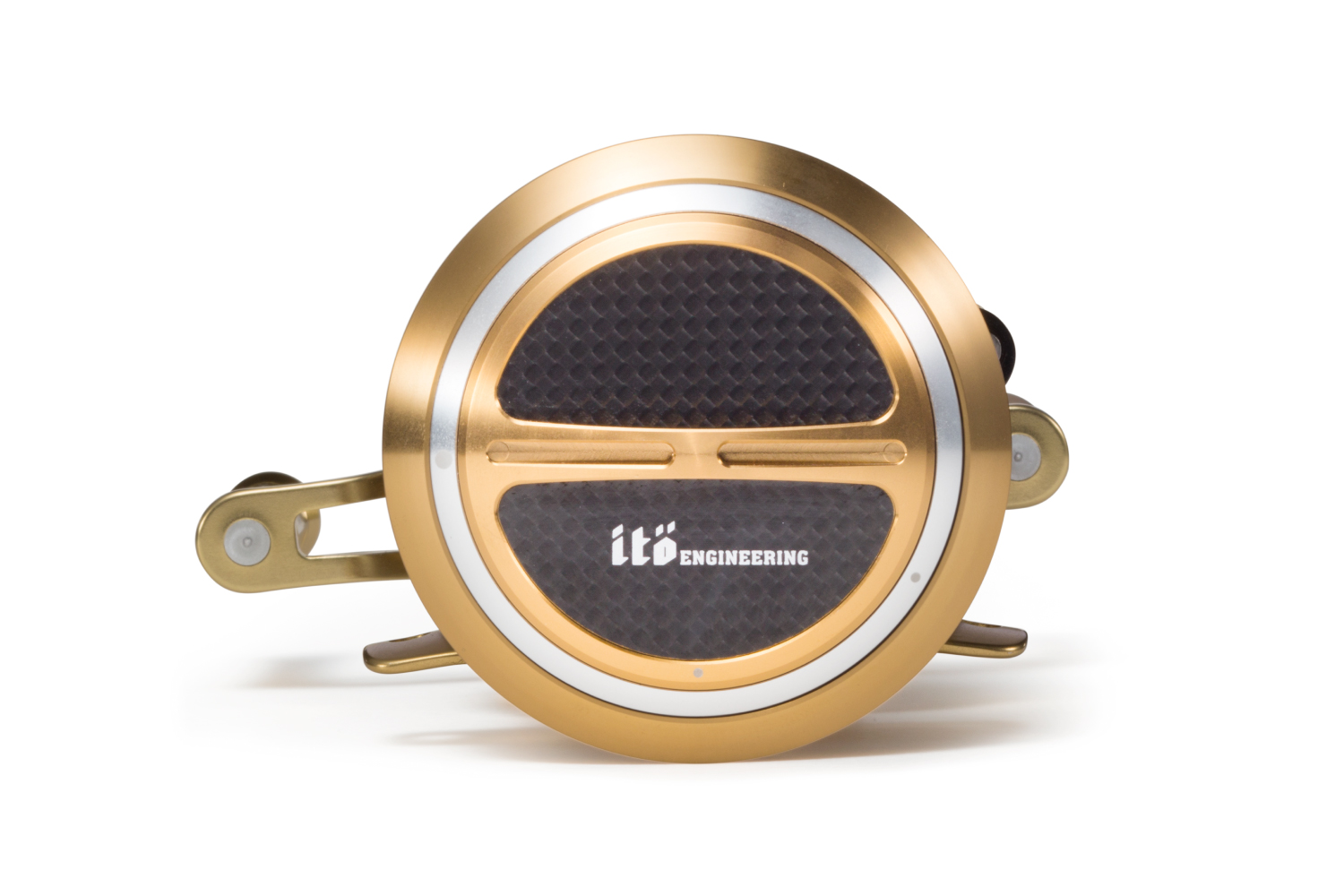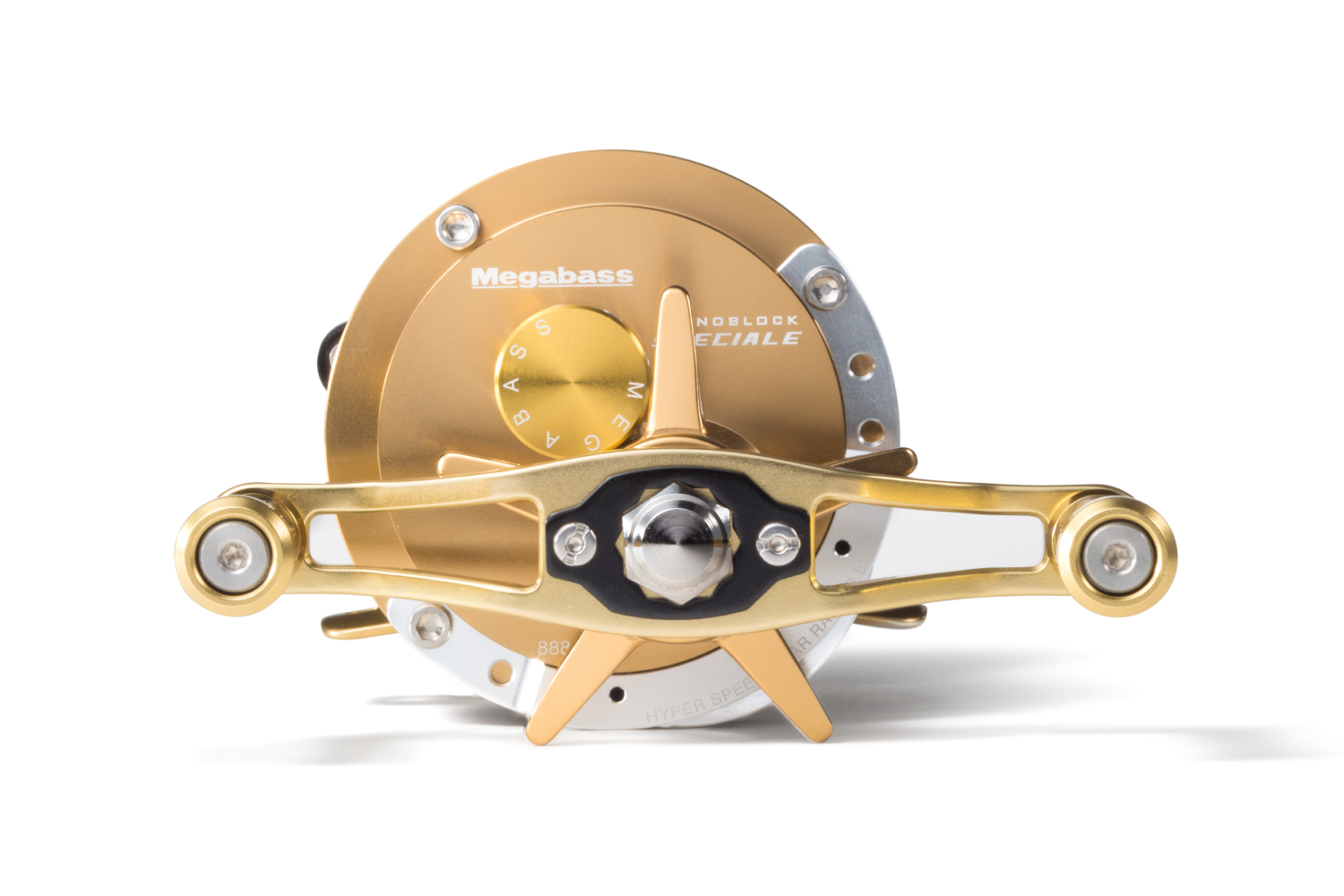 スペチアーレとは、イタリア語で「特別」の意味。その名の通り、スペックアップされた数々の先進的スペシャルファンクションを満載された究極のハイパフォーマンスマシンです。
ファストムービングルアーの引き抵抗と、カヴァーゲームのハイパワーファイトがもたらす高荷重ストレスを極限まで低減化させ、ストレスフリーを徹底追求した絶妙なギアユニットでセッティング。
堅牢素材の分子レベルでの結束構造を破壊させないため、あえて無垢の高強度アルミブロックから一品一品削り出す、超軽量・高剛性モノコックフレームとサイドプレートパーツ、ダイヤルユニットフレーム、ギアボックスとギアハウジングは圧巻。
もはや悦楽の境地に至る「ゼロフリクション・シルキーハンドル・ドライビング」と極限まで同調最適化させた、究極のレベルワインド・セッティング。
すべてのムービングパーツを滑らかに作動させる、随所に搭載し尽くした独自の超高精度ボールベアリングパーツをはじめ、新設計のカーボンマグダイヤルシステム、ロープロファイリングITOベンディングピラー、極限までの肉抜きを施したモノコックハンドルシャフト、高剛性ノブシャフト、超軽量・超高精度マシンカットによる超高回転フローティングスプールなど、「スペチアーレ」は、世界各地でジャパンメイドの最高傑作と評される「モノブロック」の進化系にふさわしいスペシャルファンクションでデザインされています。
その名のとおり、選ばれしアングラーのみが生涯お使いいただける芸術作品です。
※画像はプロトタイプです。
As its name suggest, the MONOBLOCK SPECIALE features many meticulously upgraded specs to elevate this reel to an exceptional standard of advanced mechanics. Machined from a single block of high-density aluminum, the light yet exceptionally rigid frame is mated to aluminum sideplates, unit frame and gear box for outstanding structural integrity and raw power. Featuring a zero friction silk-handle drive, anglers will experience the ultimate smooth-feel retrieve and special levelwind settings. Premium ball bearings are set in all moving parts to reduce friction and reduce weight, with a custom handle, knob shaft and machine-cut floating spool concept. The SPECIALE is designed to reduce retrieve fatigue and control heavy-cover battles with monsters, delivering stress-free power and performance. Team Megabass is proud to introduce the SPECIALE, the most advanced model in Monoblock series to date.
* The photograph is a prototype.
SPEC
Line capa

14lb./120m , 16lb./105m

Type

LEFT HANDLE / RIGHT HANDLE

Price

メーカー希望小売価格
92,500 円 (税別)