ショアからのディスタンスゲームに、新たなる相棒。
There's a new face in the shore jigging game.
METAL-X WAVINGRIDER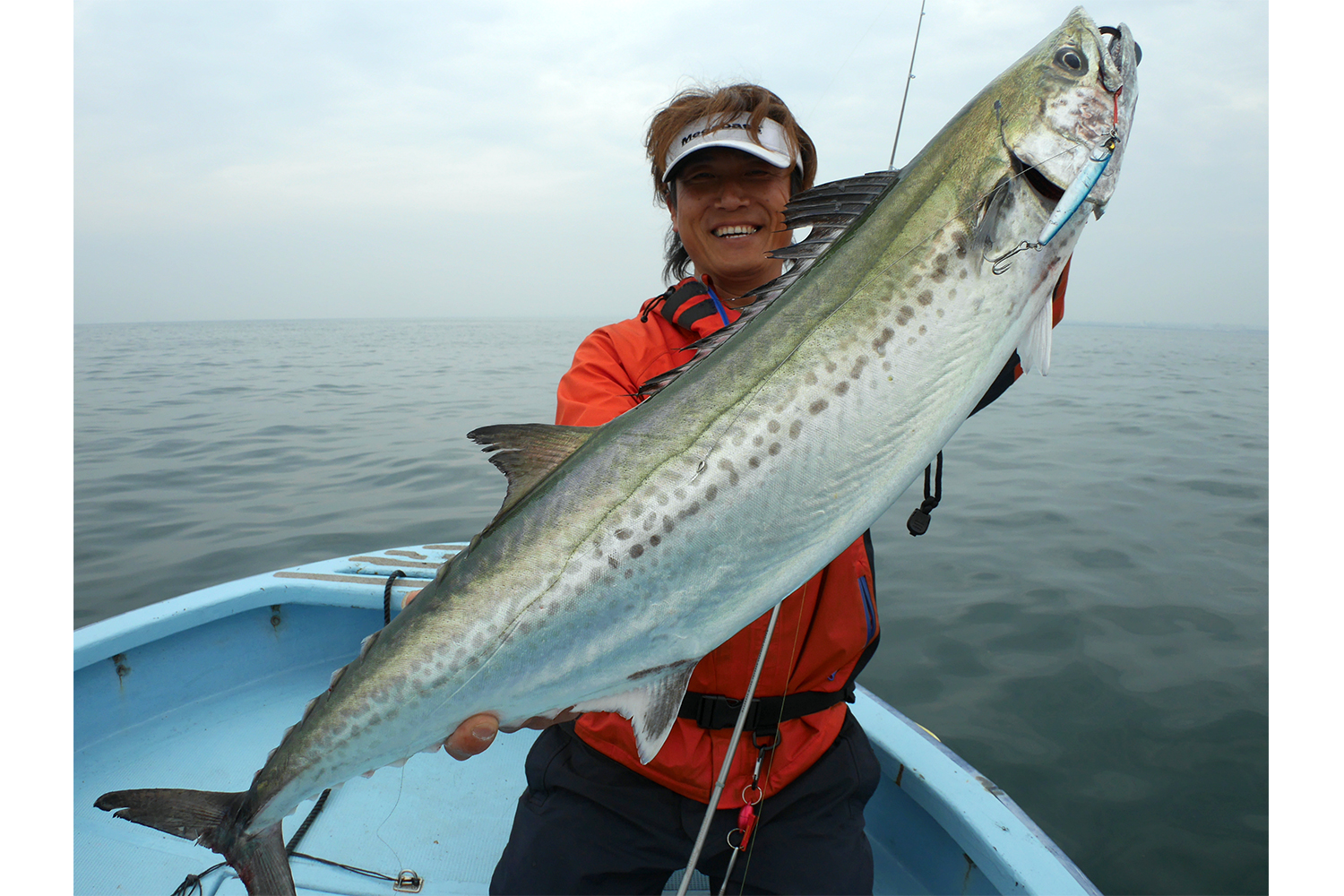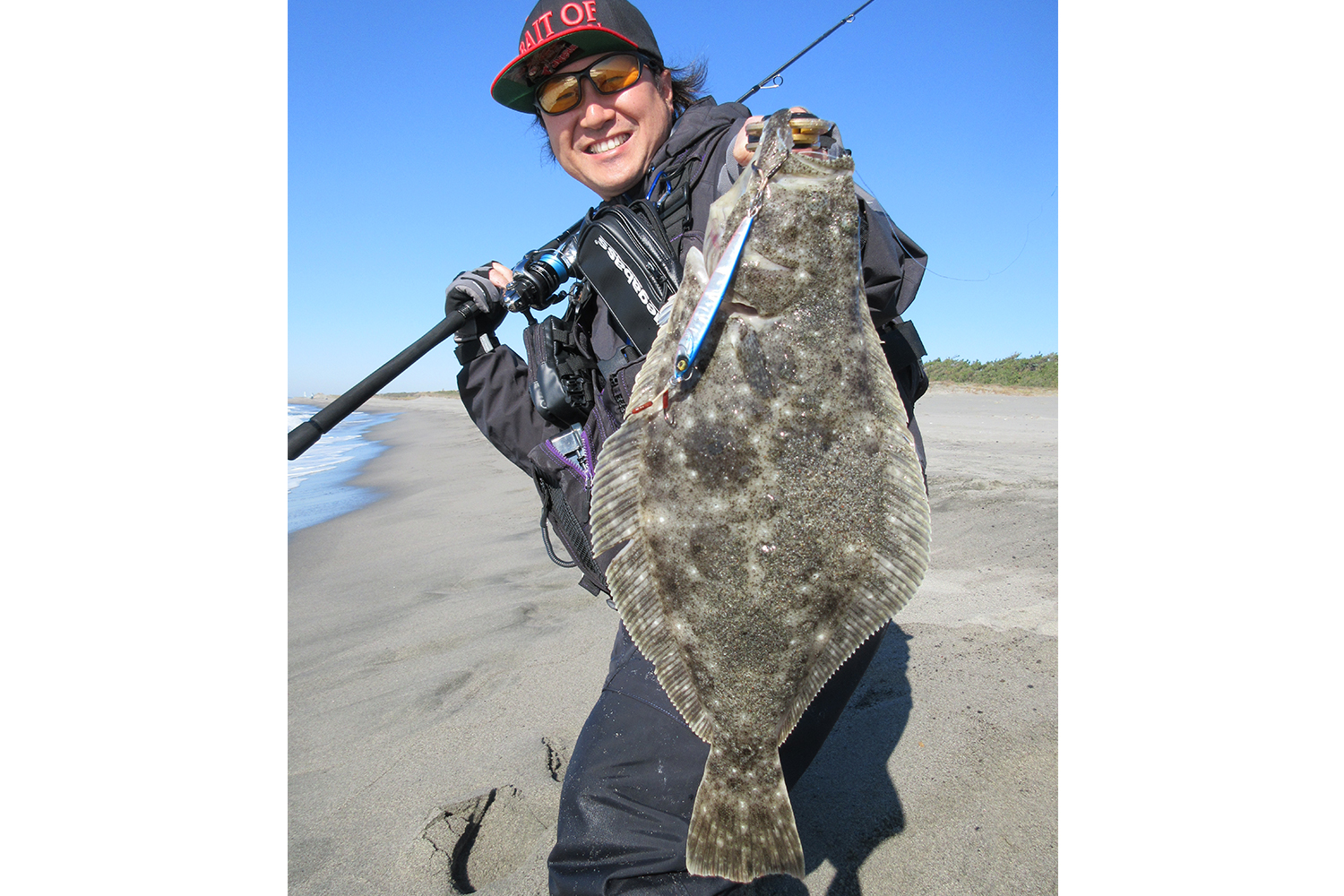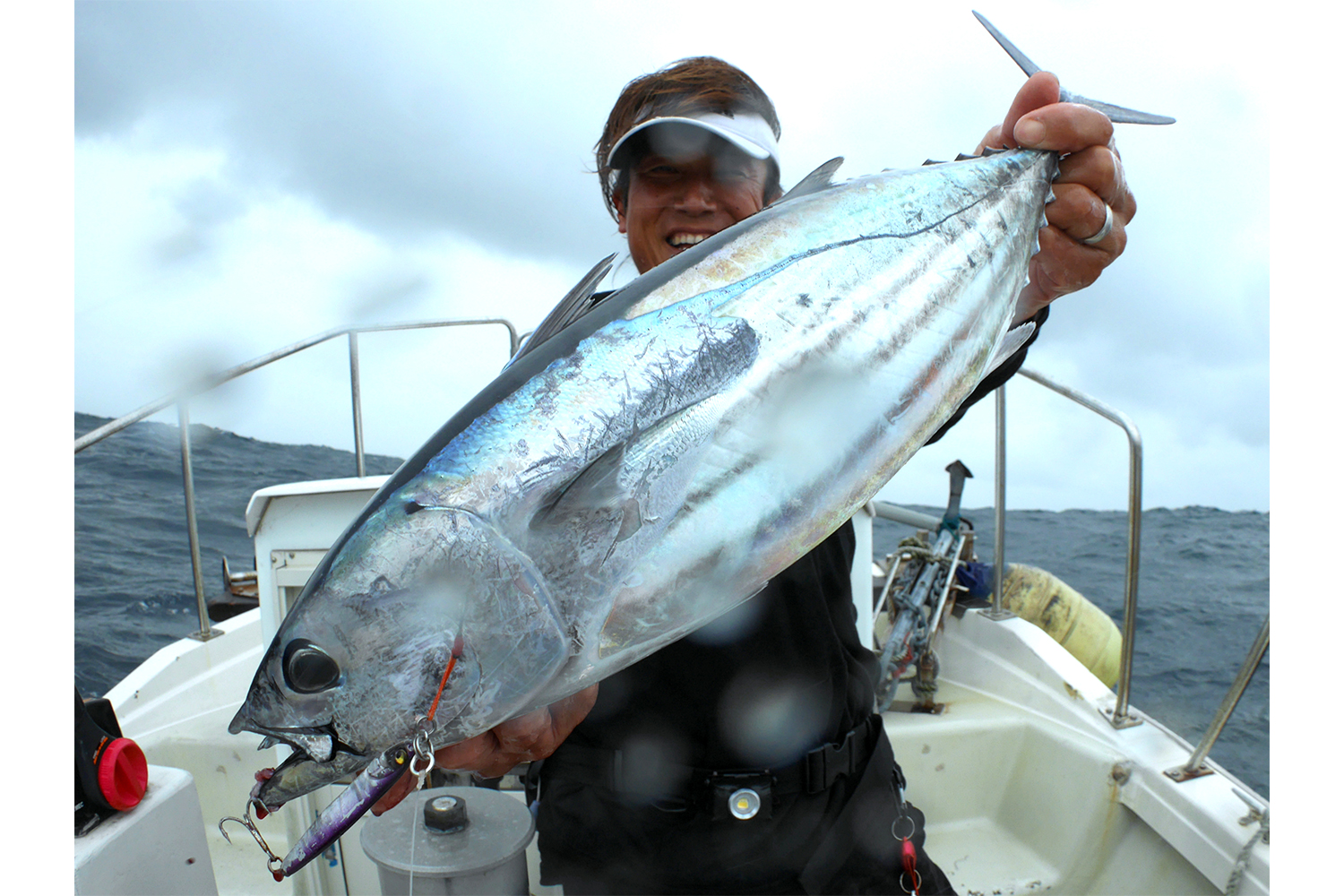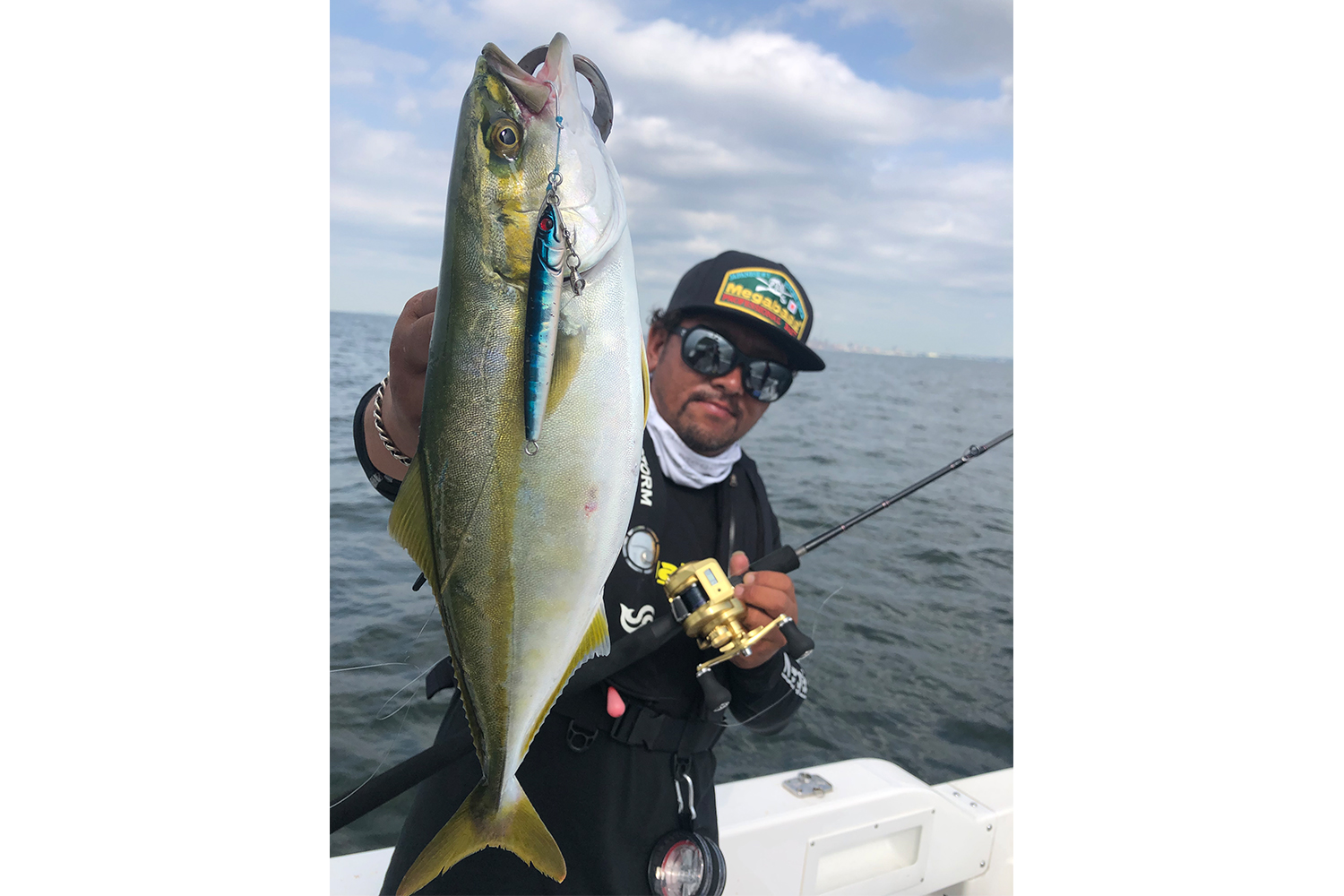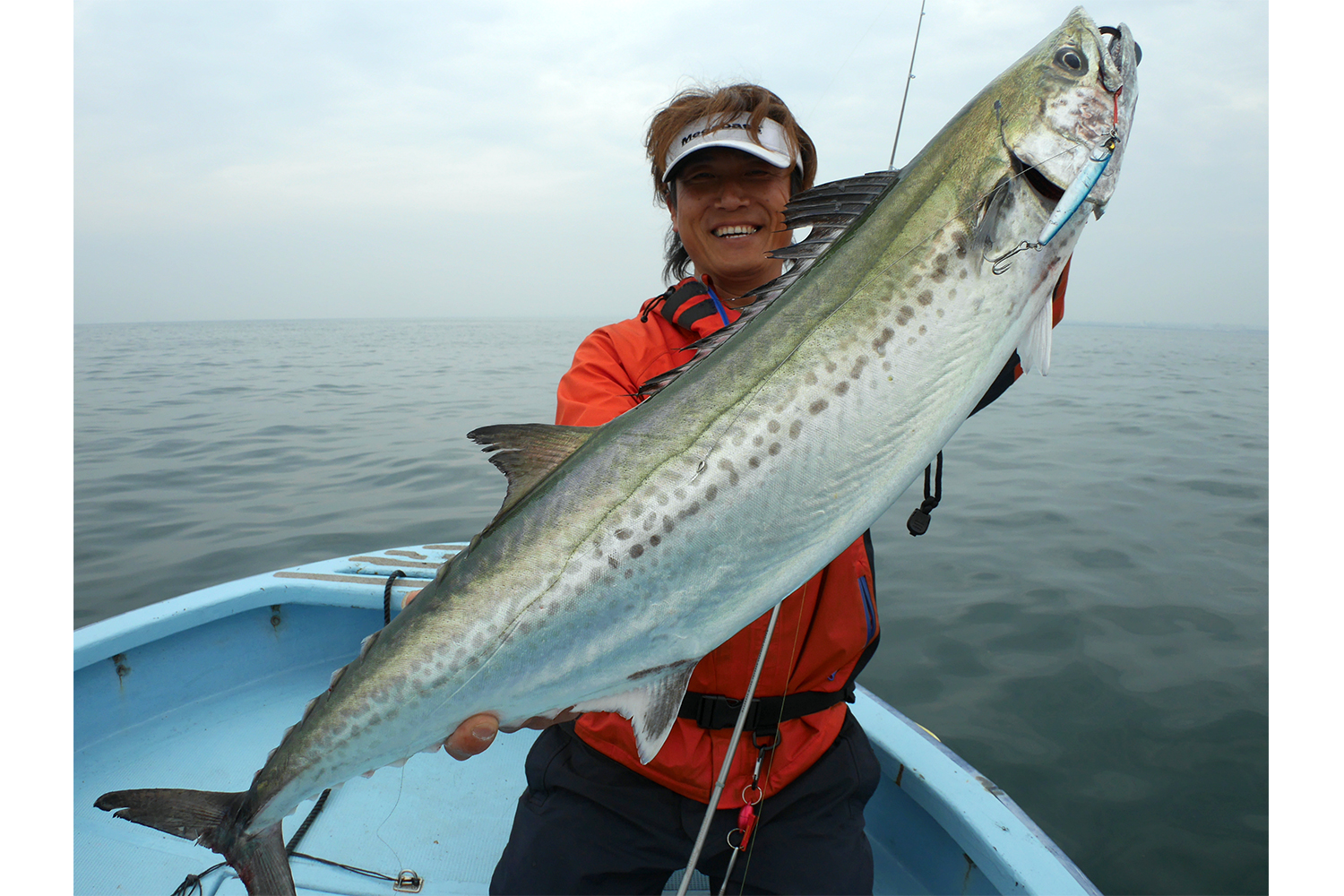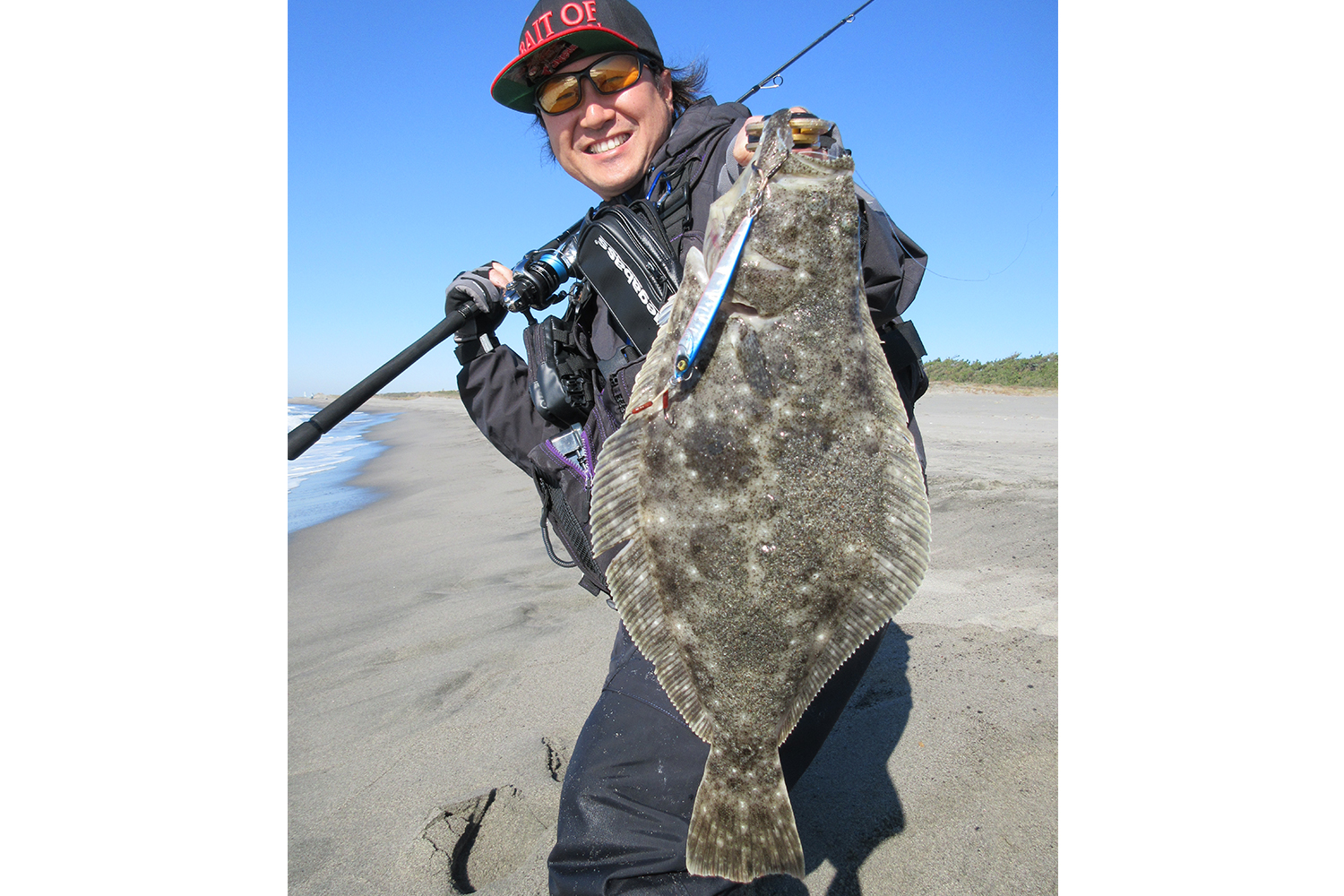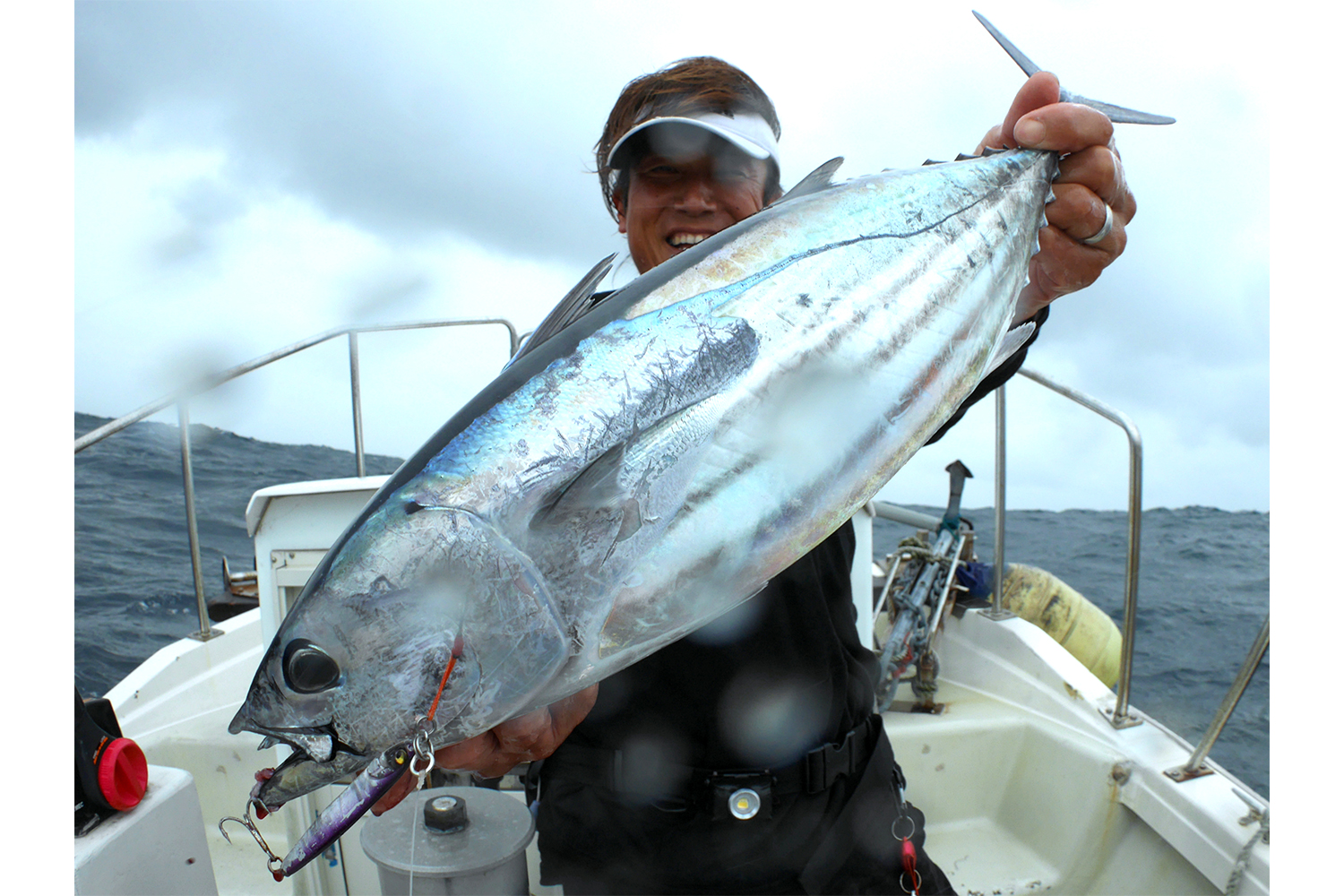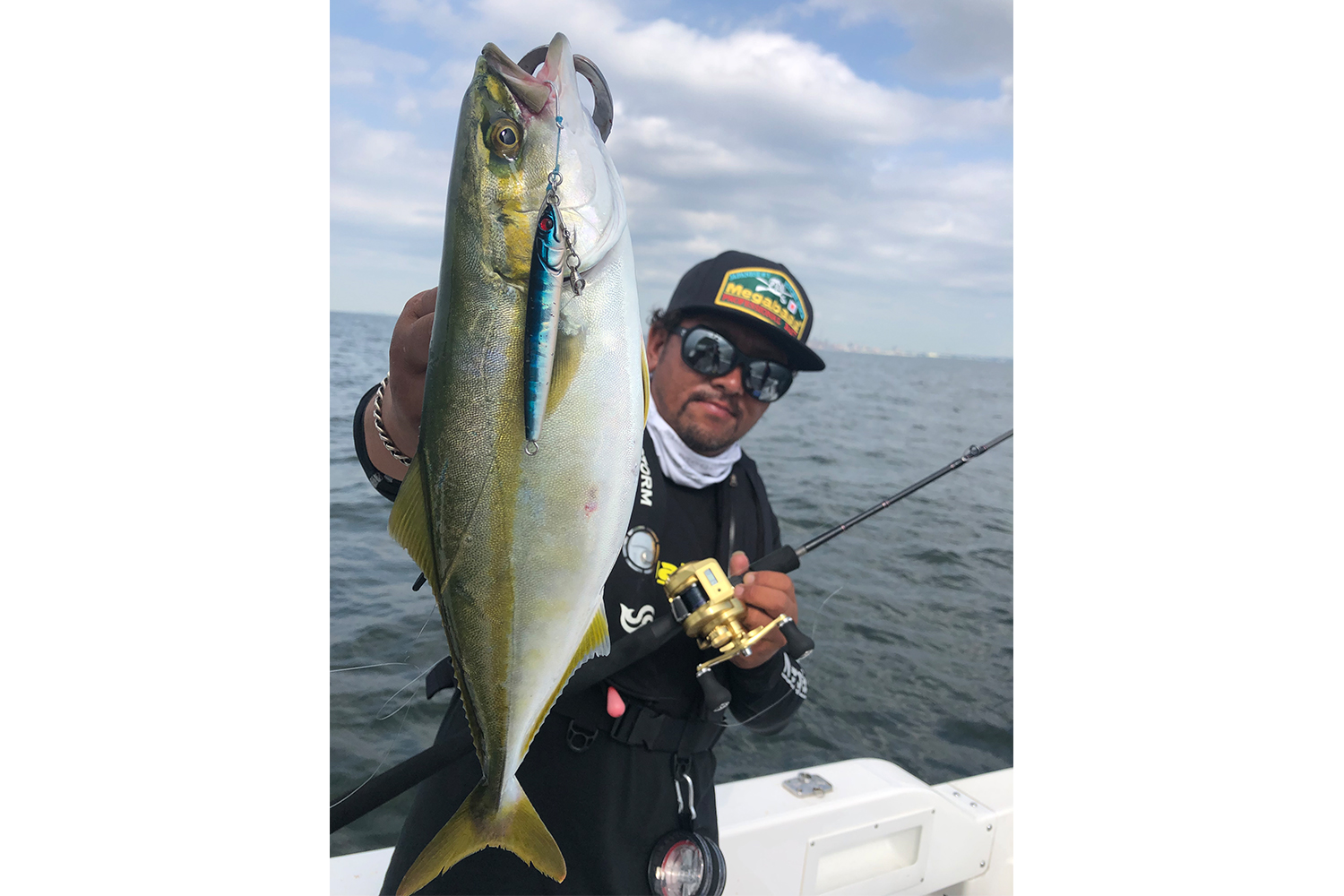 キャスティングゲームに特化させたメタルジグ。フロントにアシストフック、リアにトレブルフックを標準装備し、パッケージから出してそのまま使うことができます。ウエイトバランスは4:6のリア重心。カタクチイワシをモチーフとしたスレンダーなボディデザインが、テイリング等のフックトラブルを激減させています。また、ブリやカンパチの若魚に効果が高いハイピッチなウォブリングを実現するために、偏平なボディ形状を採用。これによってファストリトリーブメソッドはもちろん、ジャーク&ジャークによる平打ちアクションや、イレギュラーフォールを繰り出すリフト&フォールメソッドでも、驚くほどのヒット率を上げることができます。堤防、サーフ、磯など、フィールドを選ばすに使える汎用性の高いウエービングライダー。青物はもちろん、シーバスやヒラメ、ときにはロックフィッシュまで、アクティブに攻めてください。
This jig was specially designed for casting long distances from the shoreline. It comes with a front assist hook and a treble hook in the back—ready to use right out of the package. The weight is shifted to the tail end of this jig at a weight ratio of 4:6. Designed to mimic an anchovy, the slim body prevents your line from tangling around the jig during long casts or on the retrieve. The flat design of the jig creates a high pitch wobbling action that is perfect for drawing the attention of young yellowtail and amberjack. This jig catches fish no matter how you work it: reel it fast, jerk it erratically, or jig it back and let them hit it while it flutters down to the bottom. The Wavingrider Jig is ideal for catching yellowtail, striped bass, fluke, and grouper anywhere you want to use it: piers, surf, and shoreline. There are no limits to the versatility of this bait!
SPEC
Other.1

30g : ¥600
40g : ¥620

Price

メーカー希望小売価格
600 ~ 620 円 (税別)
TECHNOLOGY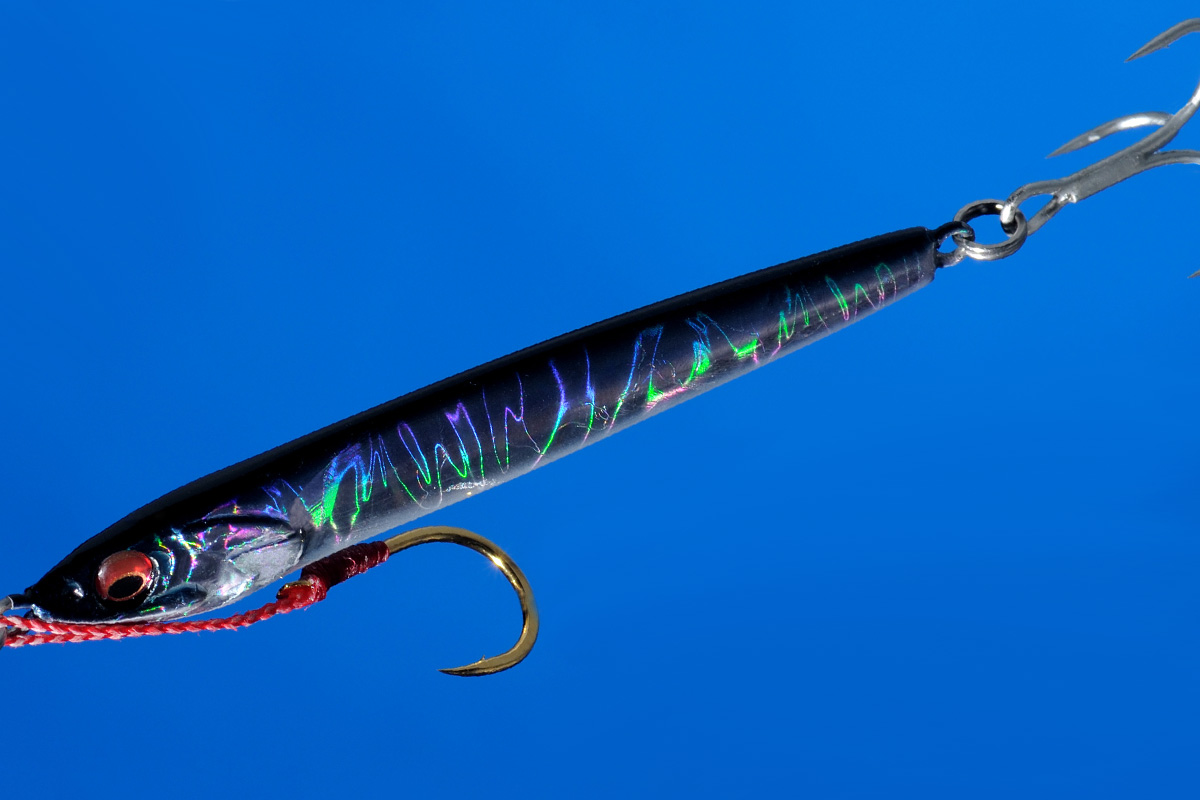 扁平なボディ形状を採用。タダ巻きでもミノーライクなウォブリングアクション。あらゆるリトリーブスピードに対応する、抜群の安定性を誇ります。
Even with a steady slow retrieve, the flat body imitates the wobbling action of a minnow. You can also reel it in fast, and it still makes a realistic swimming action.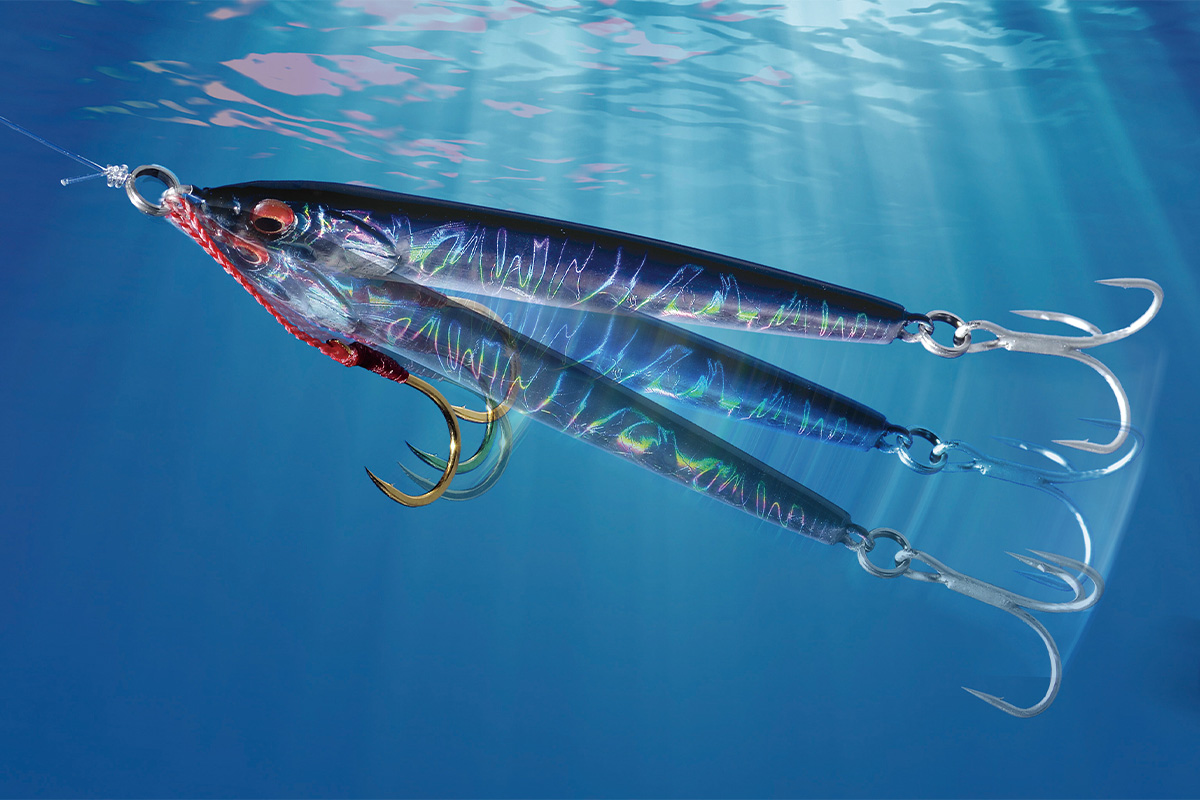 安定したハイピッチウォブリングを実現。水平に近い姿勢で小刻みに揺れながらフォールし、ナチュラルなフラッシングでアピール。
When you let it pause, it will stay horizontal as it flatters down toward the bottom. This creates the natural flashing action of a dying bait fish.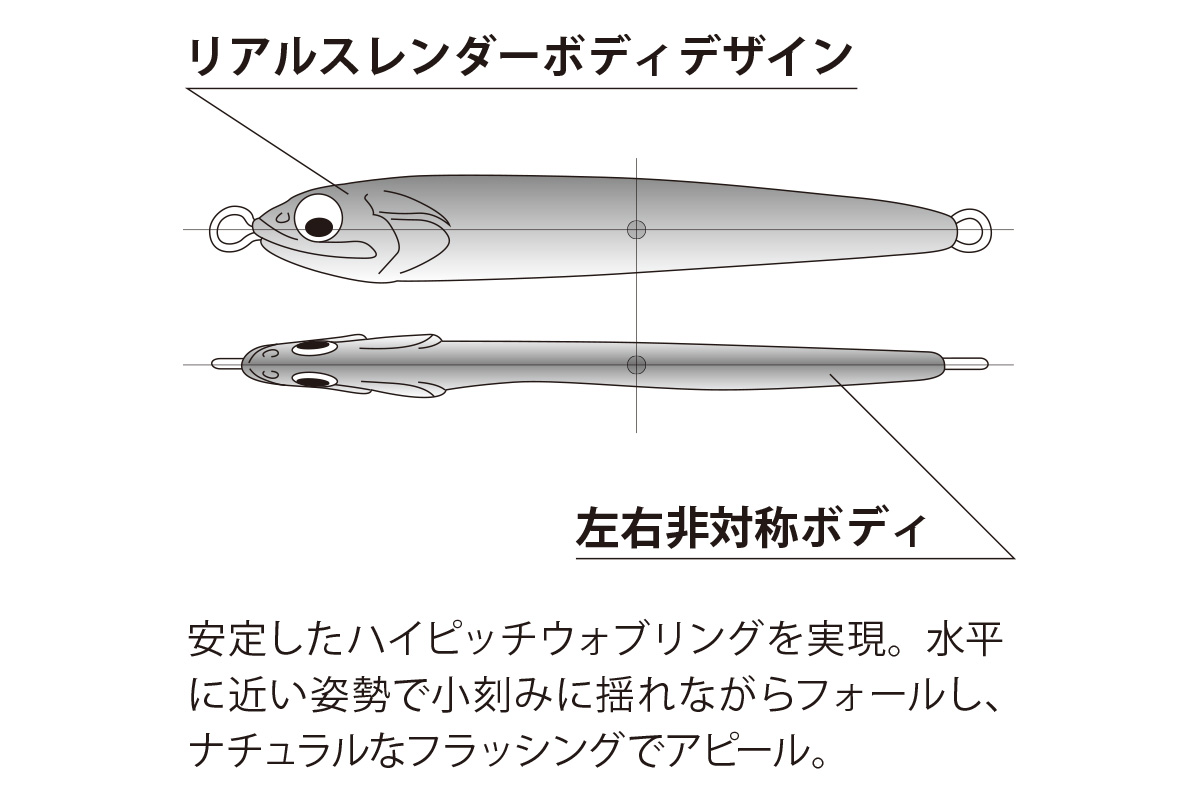 安定したハイピッチウォブリングを実現。水平に近い姿勢で小刻みに揺れながらフォールし、ナチュラルなフラッシングでアピール。
The asymmetrical body design creates a high pitch wobbling movement on the retrieve and results in a lifelike shimmy action as it flutters down toward the bottom—flashing just like a real bait fish.