ハンパない圧倒的な集魚力!!普通じゃないカーリー。
Overwhelming fish-catcher!! The extraordinary curly tail worm.
KEMURI CURLY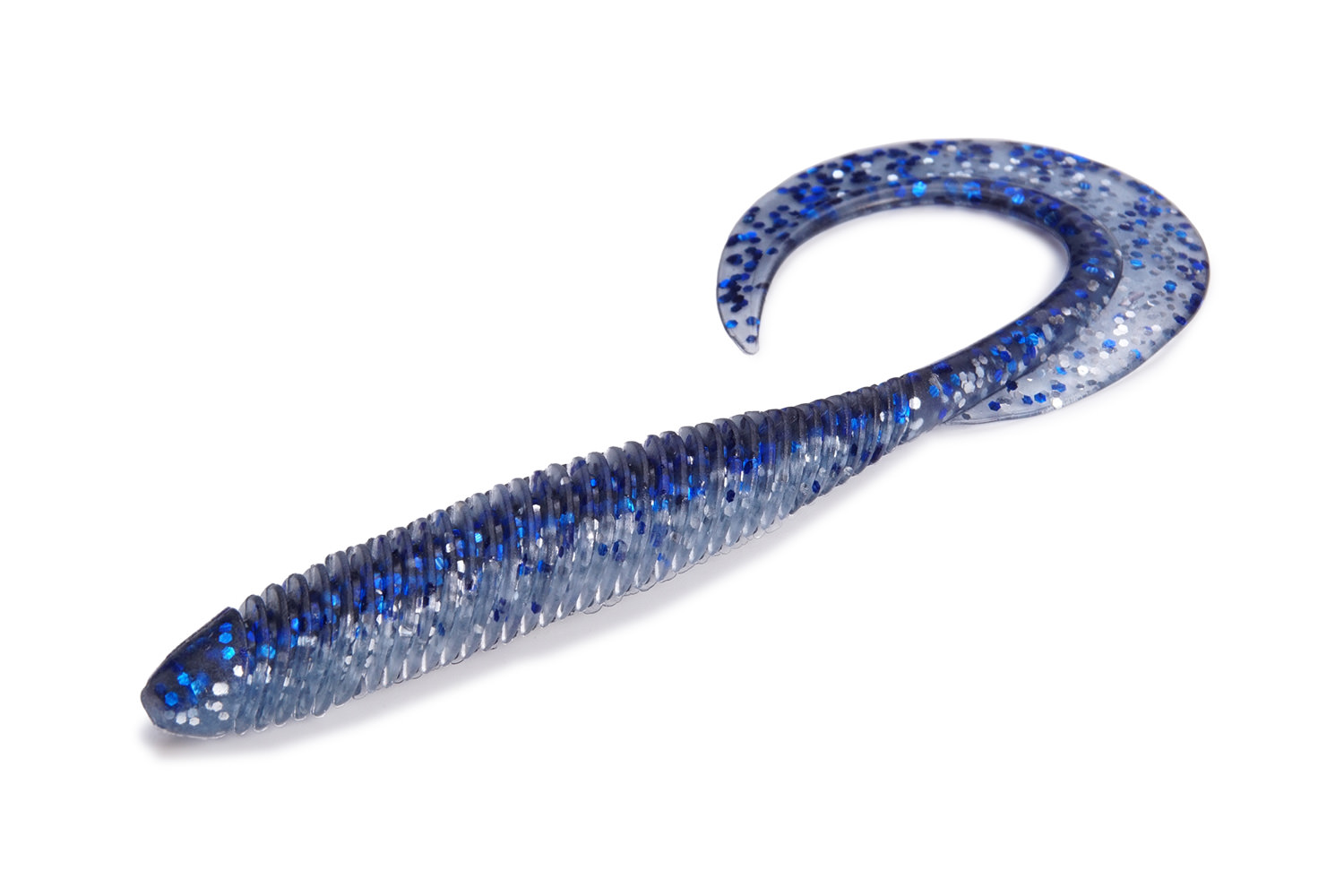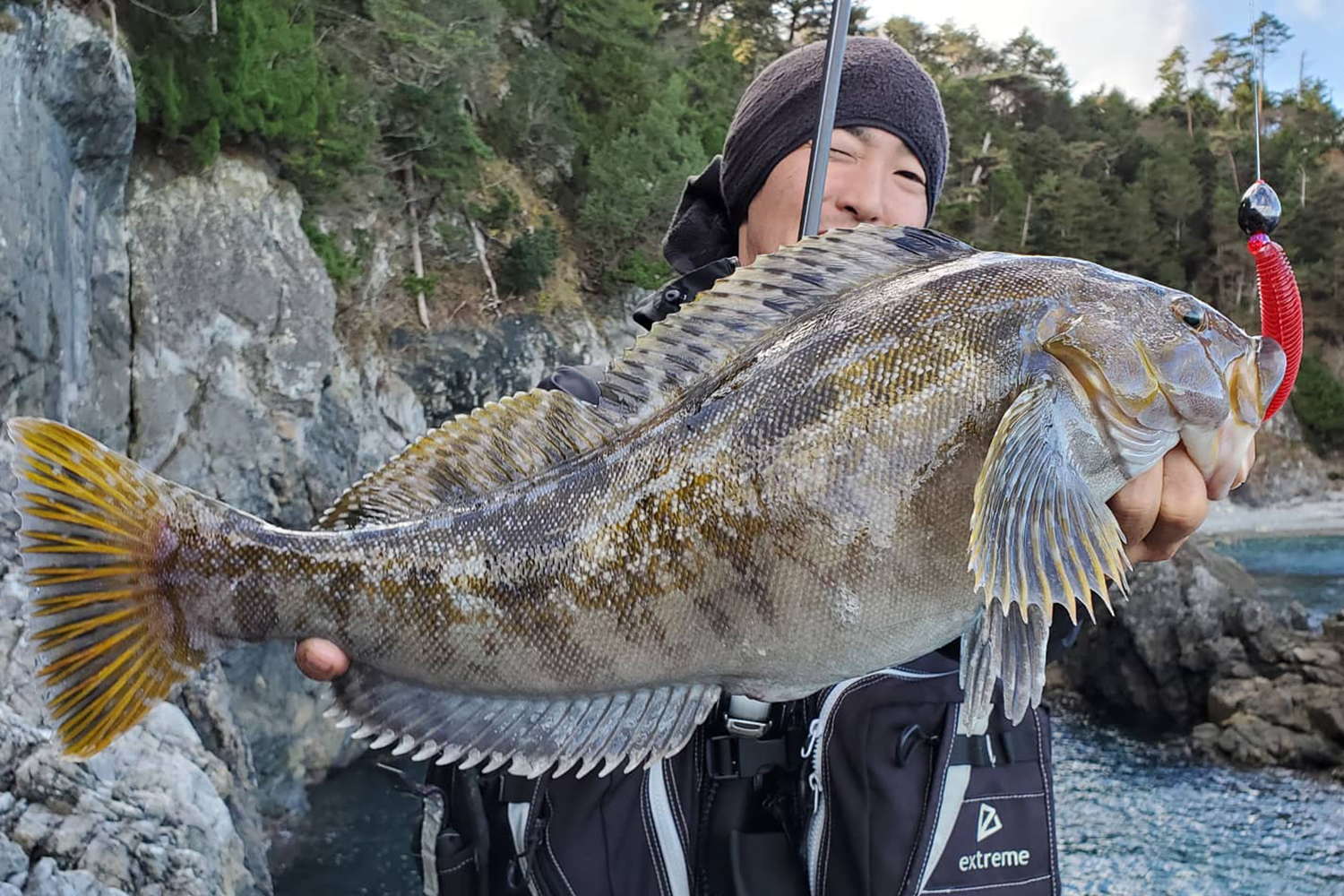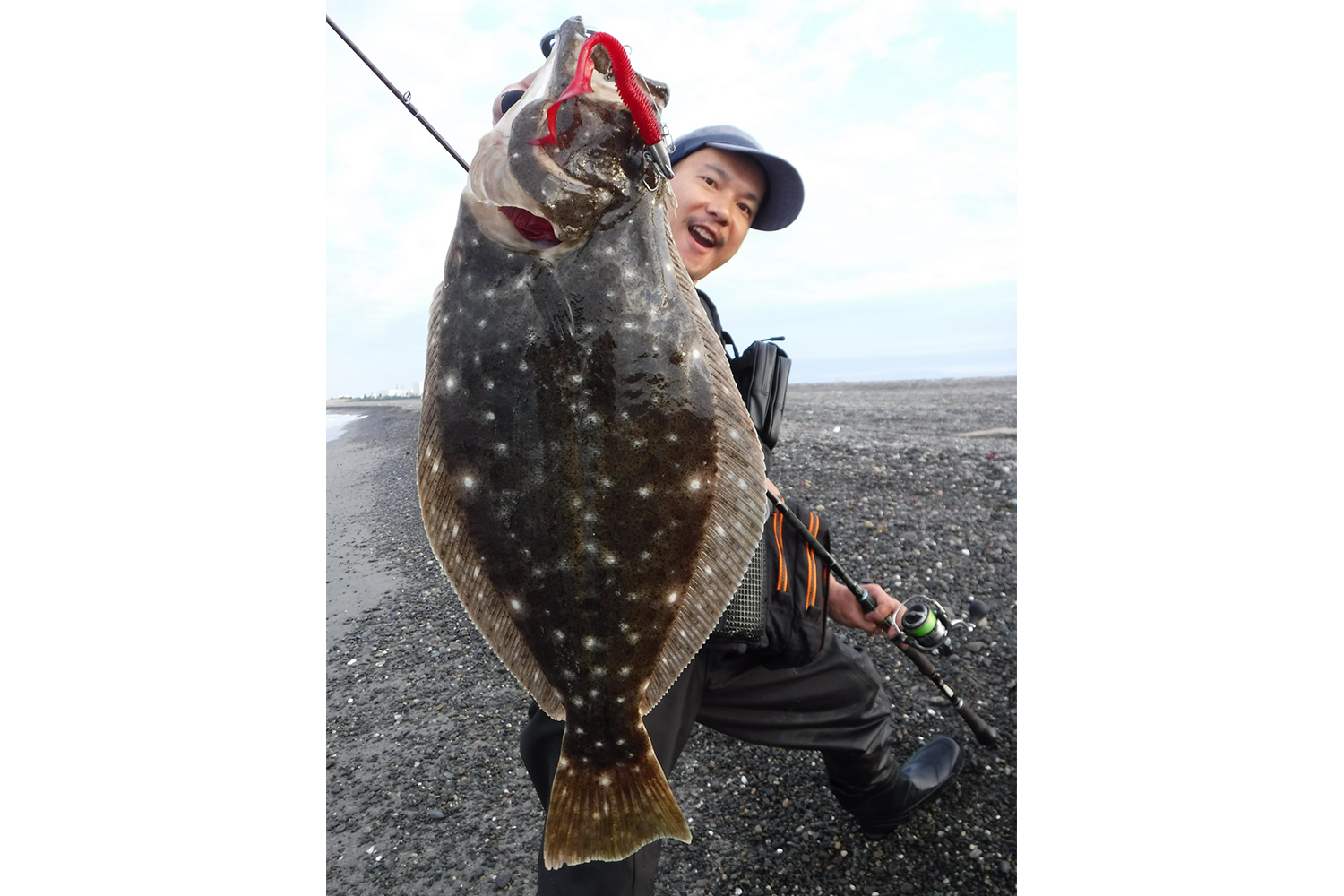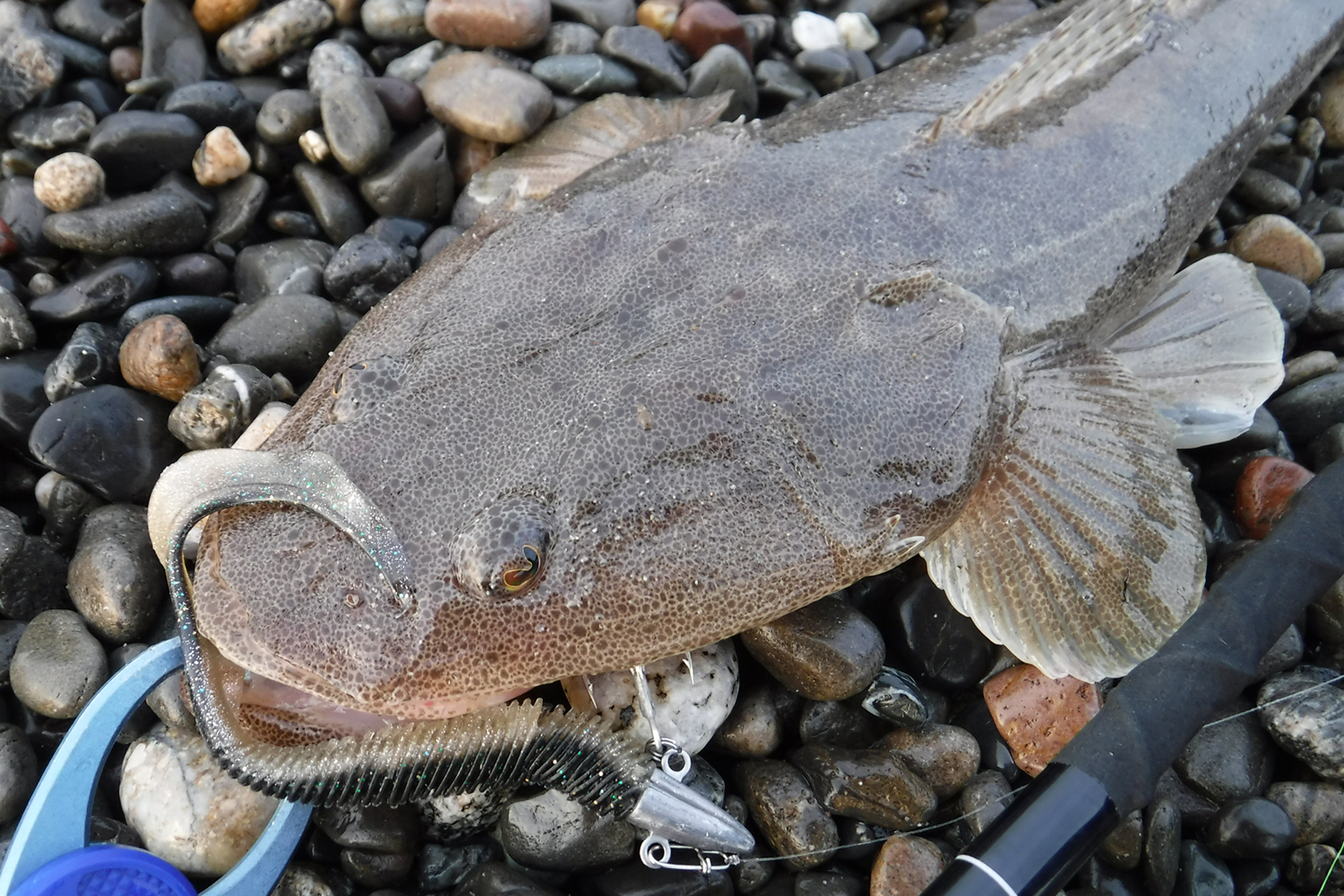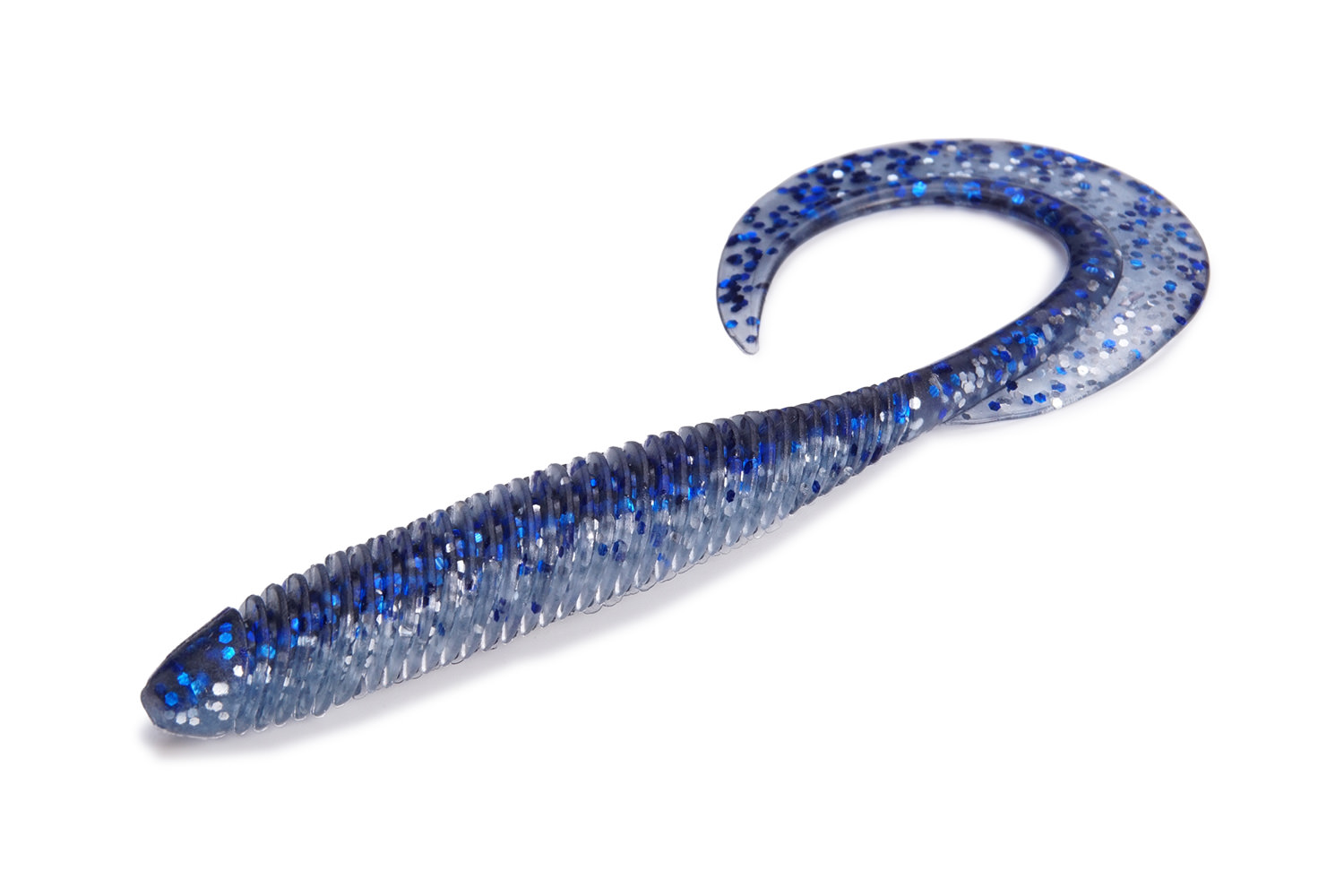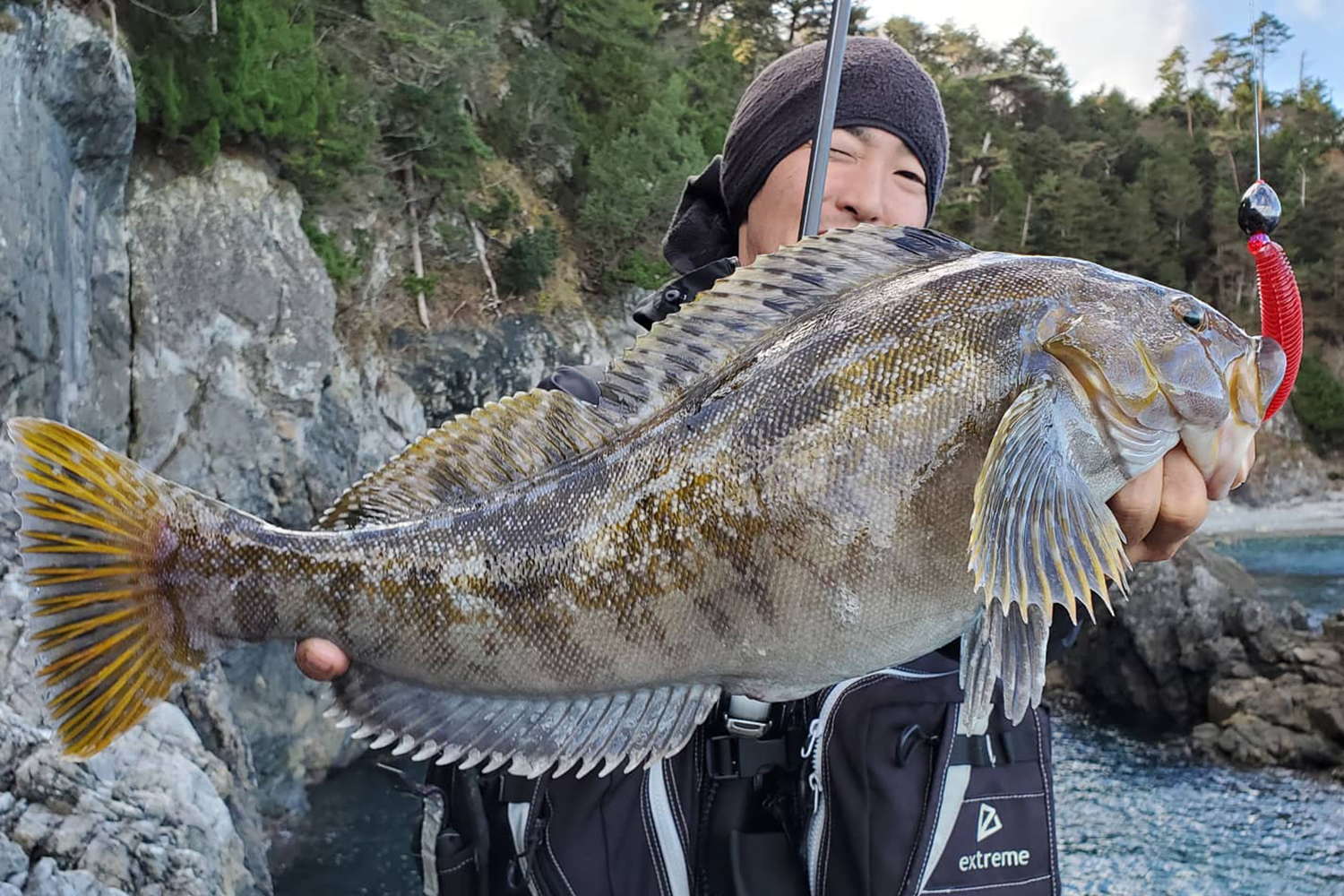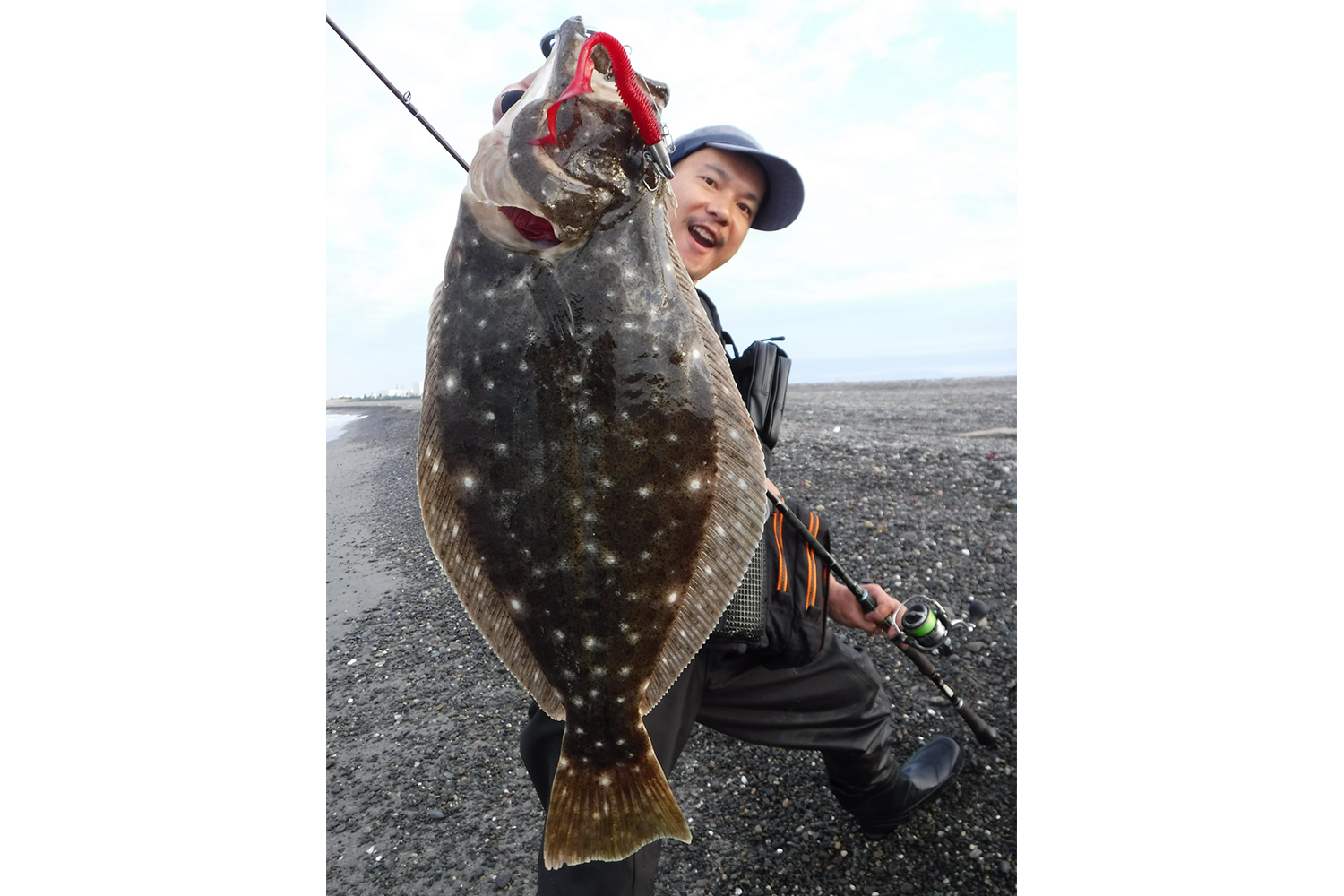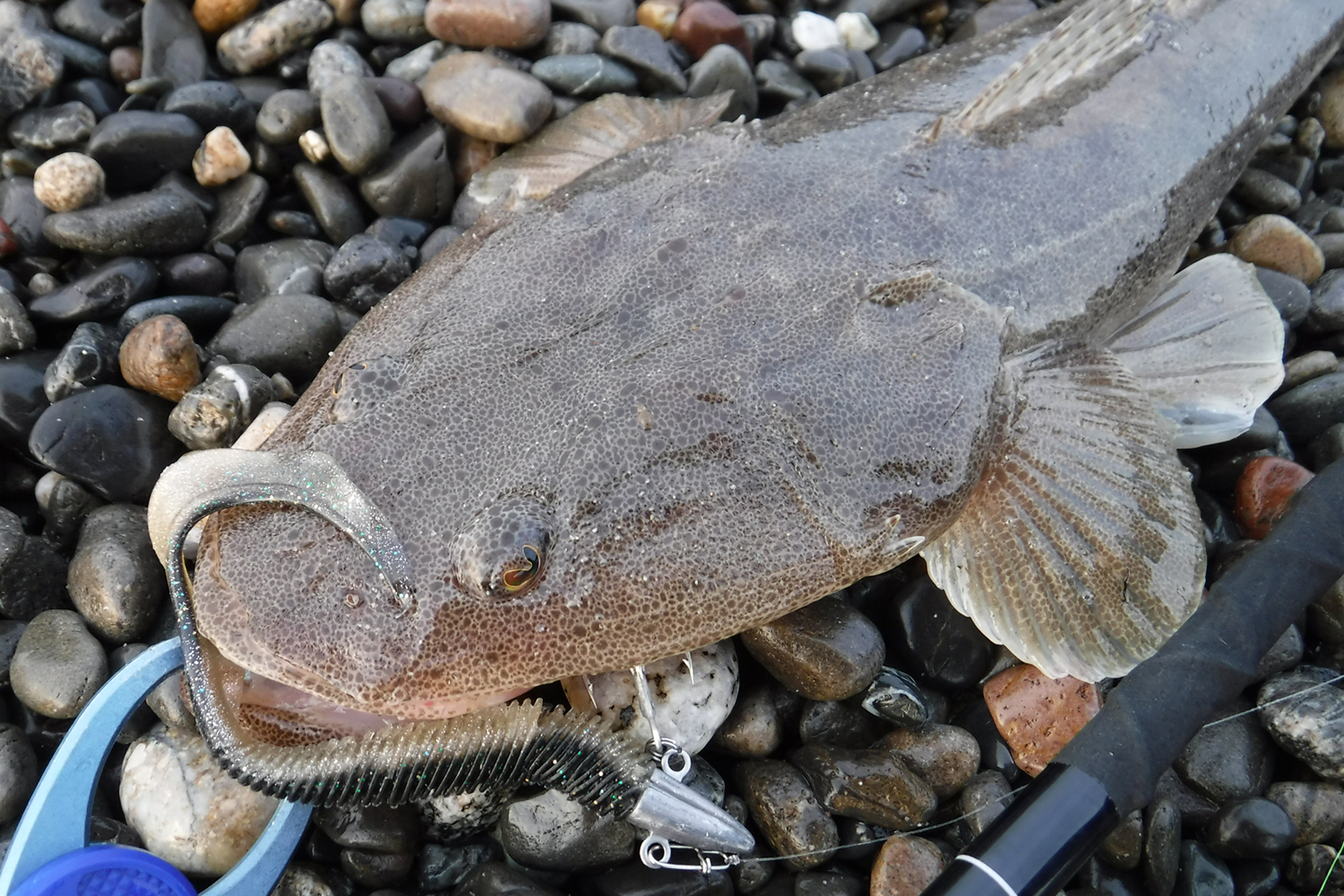 バランスを突き詰めてデザインした独自の肉厚&幅広テールは、あらゆる海の魚を魅了するアピール力に富んだ新たな刺激を発生。何度も繰り返されたテストでは、強い水押しとテールのはためきのアピールは圧巻。驚異的な集魚力を発揮しています。さらなる釣果を追求し最終的に最も多くの釣果を叩きだした低重心デザインのボディは、あらゆる潮流においても安定したスイミングを実現。ターゲットに見切られること無く、パワフルなアクションで泳ぎ続けます。なお、こだわり抜いたボディに刻まれた無数のリブからは、極めて微細な波動が発生。
これまでのワームでは反応しなかった根魚を圧倒的な集魚力でバイトさせている「ケムリ・カーリー」のパフォーマンス。ぜひ、ここぞというタフな状況でご体感ください。
※画像はプロトタイプです。
Designed for the utmost in balance, the unique meaty shape and mesmerizingly undulating tail will stimulate the appetites of nearly every fish in the sea. Refined over decades, the hydrodynamic form slips through the water with confidence, allowing the carefully tuned wide, curly tail to work wonders. KEMURI CURLY delivers crushing hauls. Engineered for irrefutable results, the body has a low center of gravity, enabling steady swimming during any tidal activity. Irresistibly appealing, this lure keeps on swimming, exhibiting powerful action. The countless ribs cleanly inscribed into the body generate the most subtle waves imaginable.
The KEMURI CURLY is built for performance, delivering crushing hauls of stubborn fish hiding out on the sea floor. We urge you to put it to the test under the toughest conditions.
* The photograph is a prototype.
SPEC
Type

2.5inch
3.5inch
4.5inch

入数

2.5inch : 8本入
3.5inch : 7本入
4.5inch : 7本入

Other.1

2.5inch : ¥650
3.5inch : ¥680
4.5inch : ¥730

Price

メーカー希望小売価格
650 ~ 730 円 (税別)
TECHNOLOGY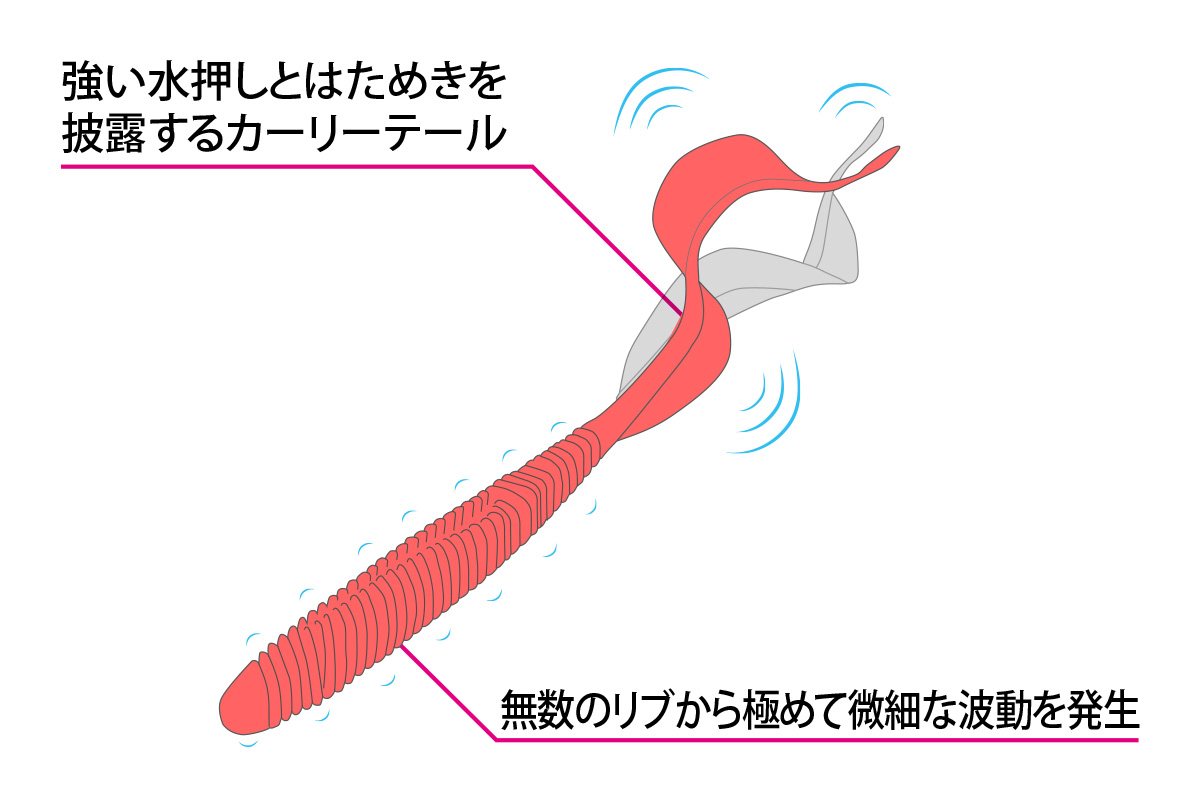 Tech2
Tech2
強い水押しとはためきを披露するカーリーテール。
無数のリブから極めて微細な波動を発生。
Curly tail flutters as it plows through water.
Countless ribs generate incredibly subtle waves.