ハイブリッド2層構造により、防風・保温性を高めたゲームウェア。
Featuring a two-layer structure of high-density polyester and fleece, the HYBRID HOODIE is built to keep the cold out, and the heat in.
MEGABASS HYBRID HOODIE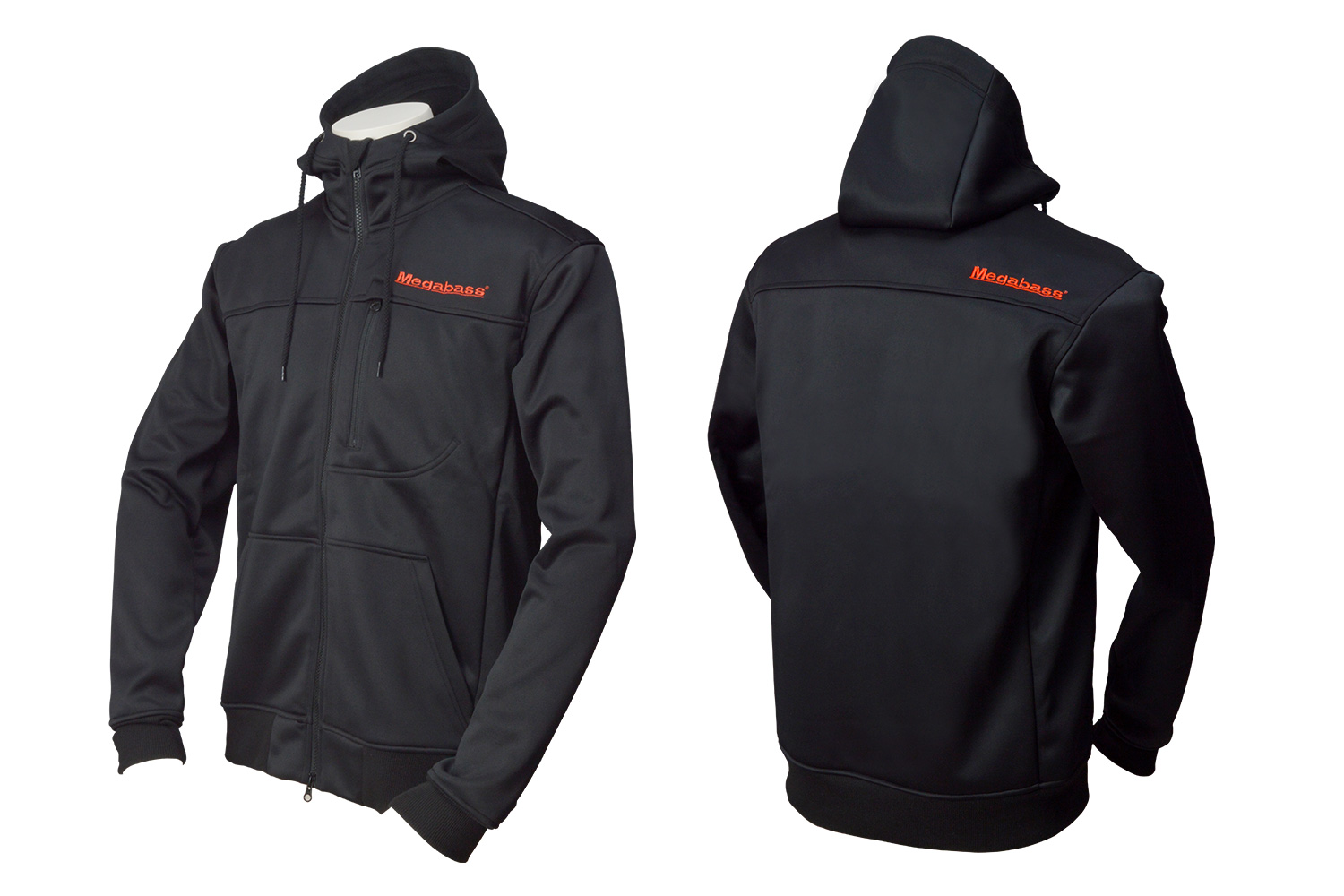 表側の生地には、高密度ポリエステルを採用。風が強い日の釣行やバスボートでの高速走行時において高い防風性能を発揮します。また、口元まで隠れる形状のフードと伸縮性のある袖口のリブ加工によって、体温の奪われ易い首元や手首を冷たい外気から守ります。
さらに、裏側の生地は保温性の高いフリース素材により、肌寒い日でも快適に釣りを行うことが可能です。
素材 : 表側 / 高密度ポリエステル
    裏側/ ポリエステル(フリース)
※画像はプロトタイプです。
With an outer layer of tightly-woven polyester, HYBRID HOODIE is designed to keep the wind out when traveling at high-speeds on the water, or on cold, windy days. This design is also sewn to provide neck-protection and stretch-cuffs, keeping wind from entering, and trapping heat more effectively. Lastly, with an internal layer of heat-retaining fleece, HYBRID HOODIE is ready for duty on chilly days.
Material : Outer / High-density Polyester
                    Internal / Polyester (fleece)
* The photograph is a prototype.
SPEC
Type

S / M / L / XL / XXL

Other.1

BLACK (各サイズ) / ¥17,600
BLACK 鬼手仏心 (各サイズ) / ¥18,500
BLACK / RED (各サイズ) / ¥17,600
RED / BLACK (各サイズ) / ¥17,600

Price

メーカー希望小売価格
17,600 ~ 18,500 円 (税別)
TECHNOLOGY
生地
Material
表側 / 高密度ポリエステル
裏側/ ポリエステル(フリース)
Outer / High-density Polyester
Internal / Polyester (fleece)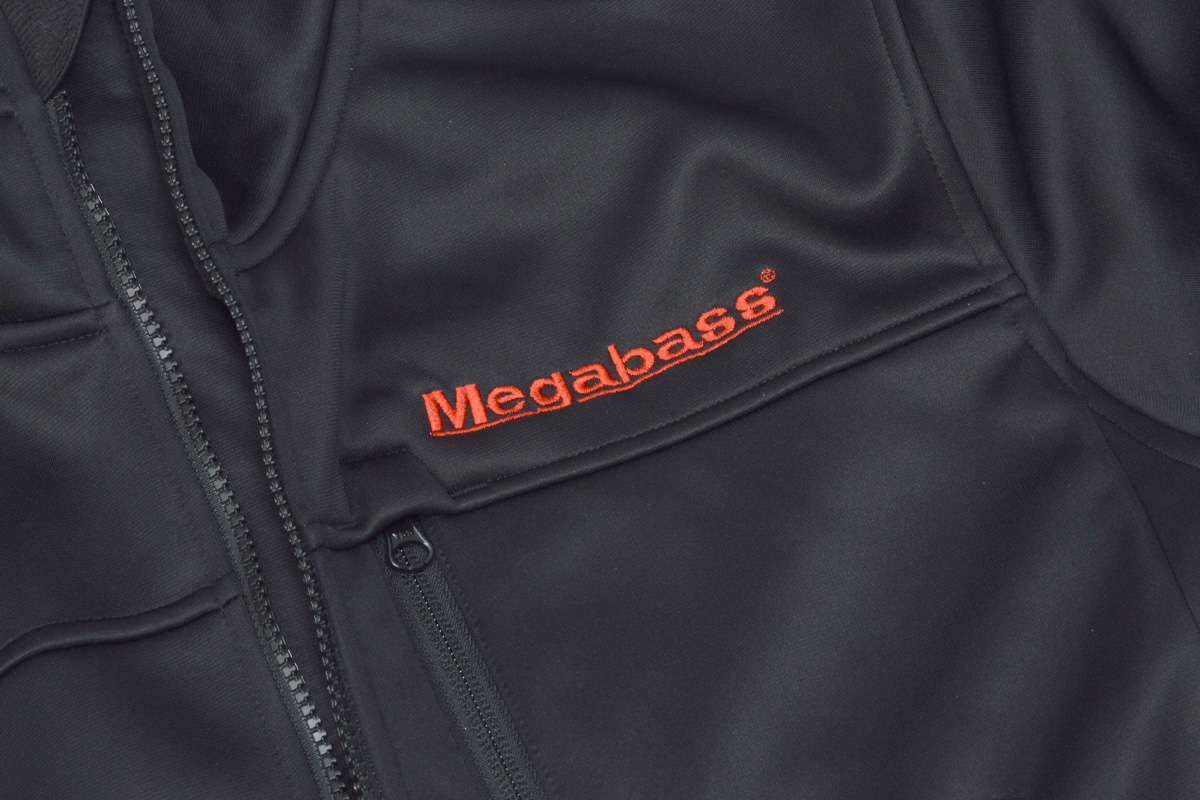 ロゴ刺繍
Logo embroidery
BLACK 刺繍色:RED
BLACK 鬼手仏心 刺繍色:WHITE
BLACK Embroidery color : RED
BLACK Kisyu Bussin Embroidery color : WHITE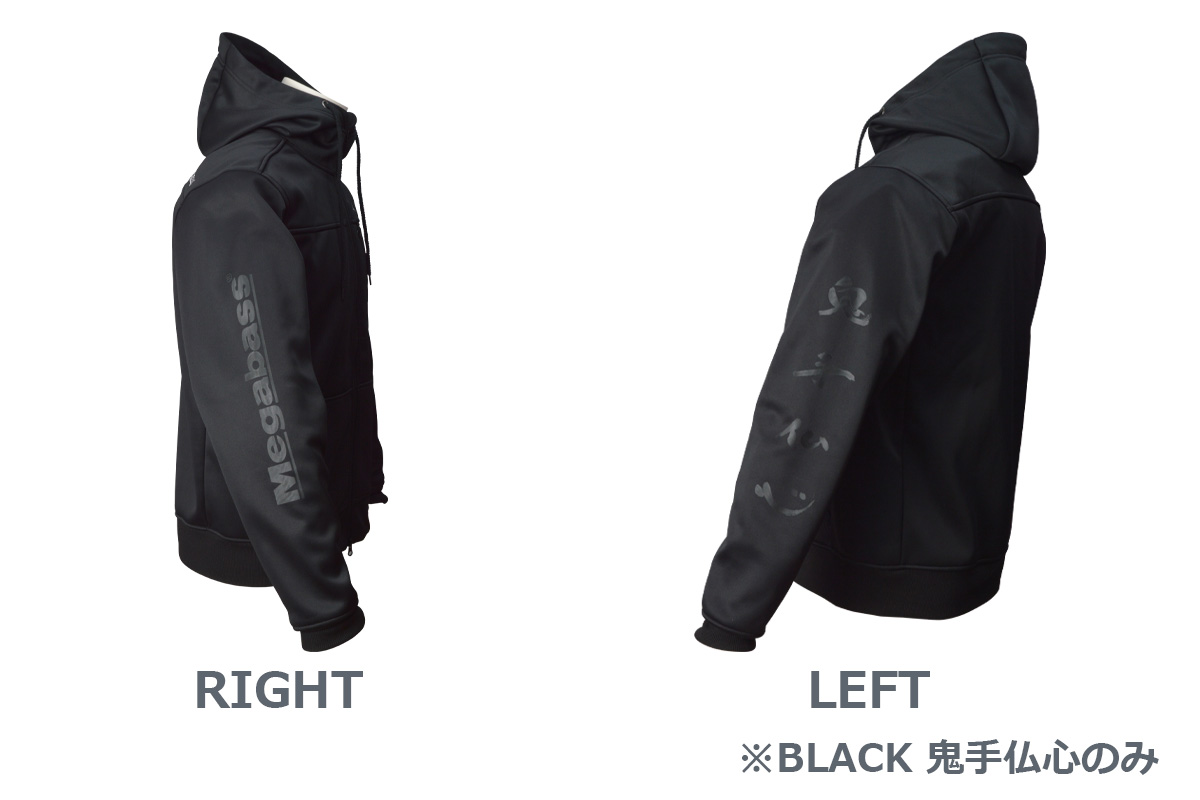 ロゴプリント
右腕部分にはMegabassロゴ、左腕部分には「鬼手仏心」がプリントされています。
※BLACK 鬼手仏心のみ