トライザが、ゲームを変えた。
The TRIZA has changed the game.
TRIZA

Ageha
F3-72XSTZ
ハイテンション・スピニングモデル、「アゲハ」は、モバイルロッドがもたらす新たなグローバリゼーションを具現化しています。張りのある「ミディアムファスト」テーパーについて、これまでのマルチピースでは出来なかった段付き感を失くし、1ピースシャフトと遜色ないスムーズなベンディングテーパーを実現。「アゲハ」に費やしたエンジニアリングは、実に600時間に達しました。新次元のパワースピンモバイルのシャフトパフォーマンスは、広域展開するライトリグからスモールバイブ、シャッディングに至るまで快適なマルチパフォーマンスゲームを展開。なお、マルチピースロッドの常識を覆す、強靭なベリーテンションとバットセクションの高い剛性は、アビリティの幅を圧倒的に広げました。ビッグトラウトゲーム、ベイエリアのシーバスゲームに至るまで、ターゲットを広げる新感覚のマルチピース・ハイパワーコンセプトは、「アゲハ」独自のもの。あらゆるターゲットの釣りを高次元でこなす、稀代のモデルです。
※画像はプロトタイプです。
The high-tension spinning model AGEHA is the embodiment of global angling brought on by mobile rods. The high tension "Medium Fast" taper has left past multi-piece rods in the dust and achieves a smooth bending taper like that of a one-piece shaft. There are over 600 hours of engineering effort poured into the AGEHA. This next-generation power spinning model's performance covers everything from light rigs and small vibes to small minnow plugs. The robust belly tension and powerful butt section unseen in past multi-piece rods have greatly widened its range of abilities. This multi-piece high power concept is unique to the AGEHA, allowing for versatile performance against a broad range of targets in many scenarios from big trout games to seabass games. This masterpiece rod can handle fishing against all targets at a high level.
* The photograph is a prototype.
SPEC
Other.1

Closed Length : 76cm

Price

メーカー希望小売価格
34,000 円 (税別)
TECHNOLOGY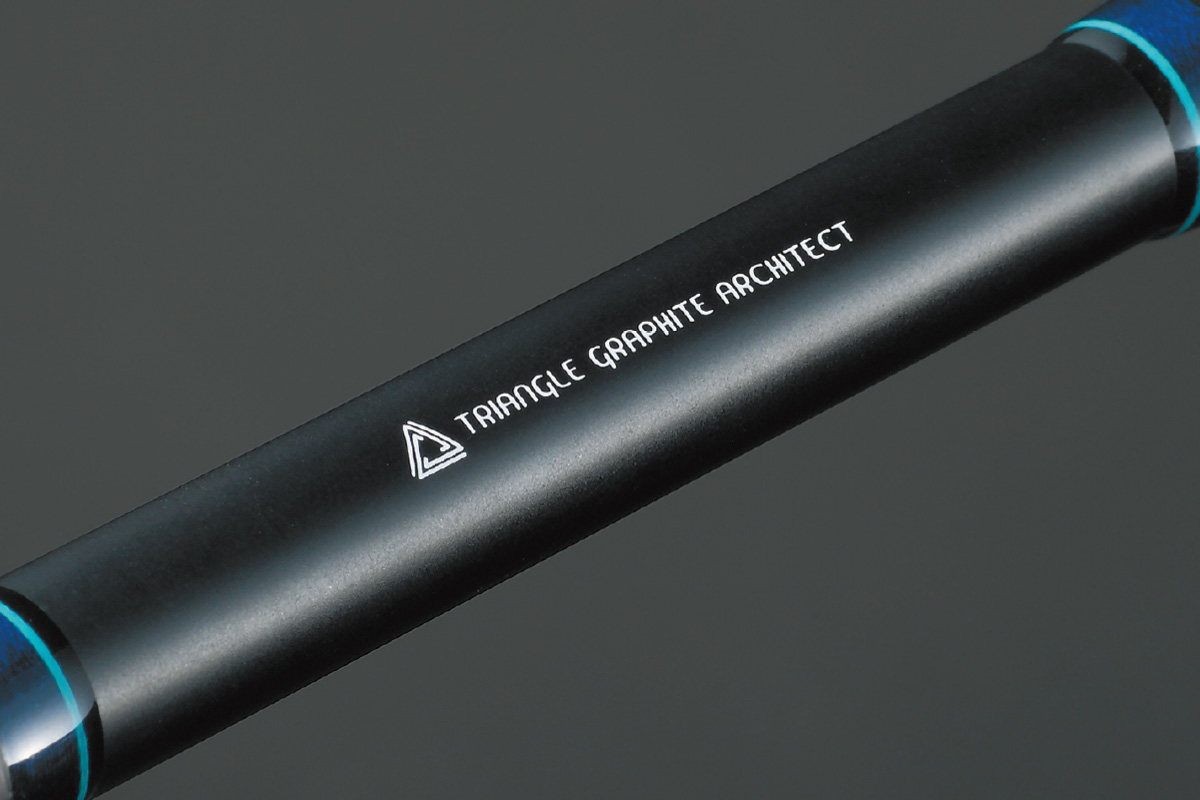 T3-TRIANGLE CONCEPT
T3-TRIANGLE CONCEPT
「TENTION(張り)」=「TORQUE(引張強度・粘り)」=「TORSIONAL RIGIDITY(ネジレ剛性・耐負荷強度)」の3つのT要素を3ピース・ジョイントコネクター各部位にそれぞれ特化させ、ロッドブランクストータルのパフォーマンスを引き上げるコンセプト。ファストムービングロッドと喰わせのソフトベイトロッド、テンションを重視したライトジグロッドでは、それぞれのシャフトに必要とされるT要素配列を変えて、各部位ごとに合理的にシャフトエンジニアリング。テーパーデザインによっても組み合わせを変えています。結果、1ピースロッド作成時の重複レイヤードが削減、驚異的な軽量バランスフィールを実現。
The T3 Triangle concept aims to increase the total performance of the blank by having each one of the three pieces specialize in one of the three "T" elements: TENSION, TORQUE, and TORSIONAL RIGIDITY. This logical shaft engineering allows the flexible arrangement of T elements needed to accommodate different missions, adapting to when you need a fast-moving rod, soft bait rod, or light jigging rod, etc. The arrangement also changes depending on the taper design. As a result, overlapping duplicate layers of one-piece construction are eliminated, creating an extremely lightweight, balanced feel.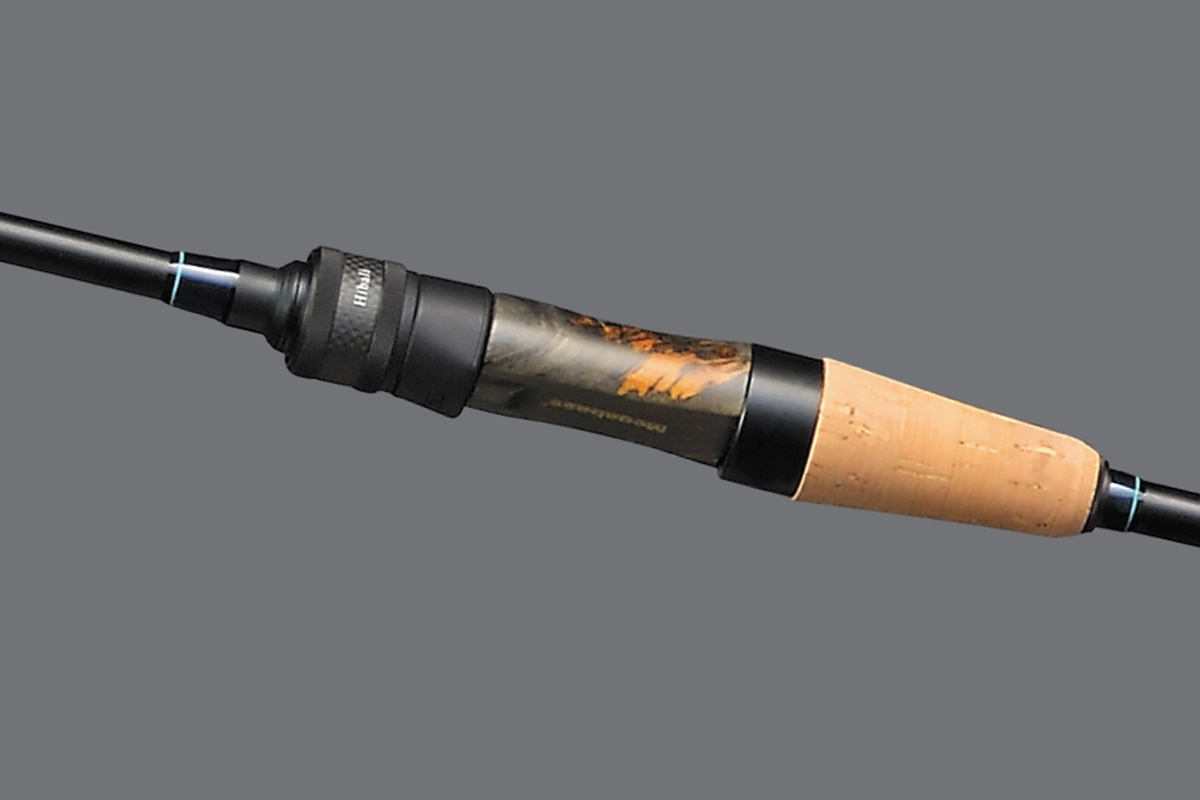 天然ウッド・バーズアイピーコック削り出しリールシート
Natural bird's eye peacock carved reel seat.
希少な天然鳥目樹木「バーズアイウッド」を一本一品削り出し、独自のステイン処理を施し耐水性と耐久性を高めています。その高比重特性を生かしてリール装着時にはロッド重心を手元に寄せる、良好なバランシングをもたらすための機能性部材として採用。(※樹木ストック、調達時期などによっては生産数が限定されたり、受注をお受けできない時期がございます。)
Rare bird's eye wood is utilized in each rod with a unique stain applied to increase water resistance durability. The high density of the wood serves a functional aspect as it allows for a good balance that favors the butt section. *Please note: depending on stock and procurement schedules there are times when production will be delayed due to limited material availability.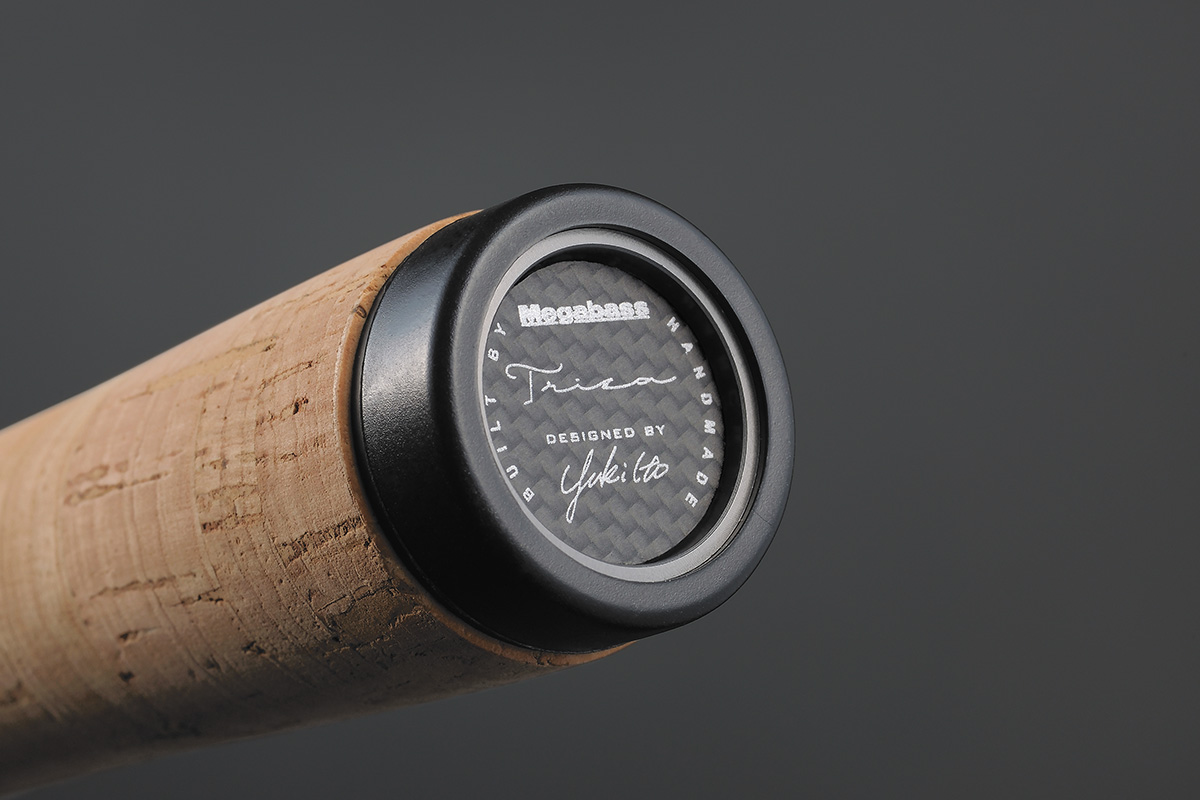 トライザ カーボンファイバー エンドプレート
TRIZA carbon fiber end plate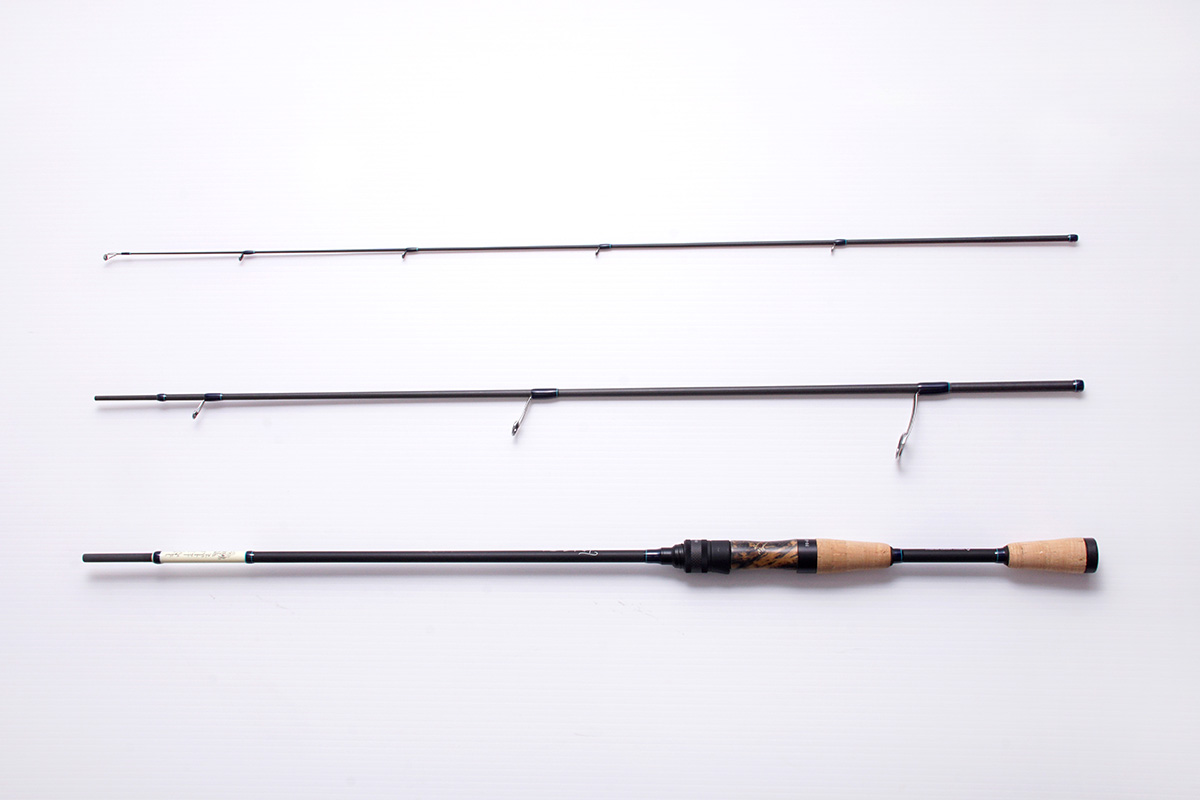 印籠継ぎ3ピースモデル
All models feature a three-piece design
ステンレスポリッシュガイドフレーム+fuji SICリング
Fuji® Stainless Steel SiC Guides