アジもメバルもまっしぐら!!荒喰い過ぎるドクターチョロの秘密。
Divebomb aji and rockfish!! What makes Dr. CHORO so irresistible?
Dr.CHORO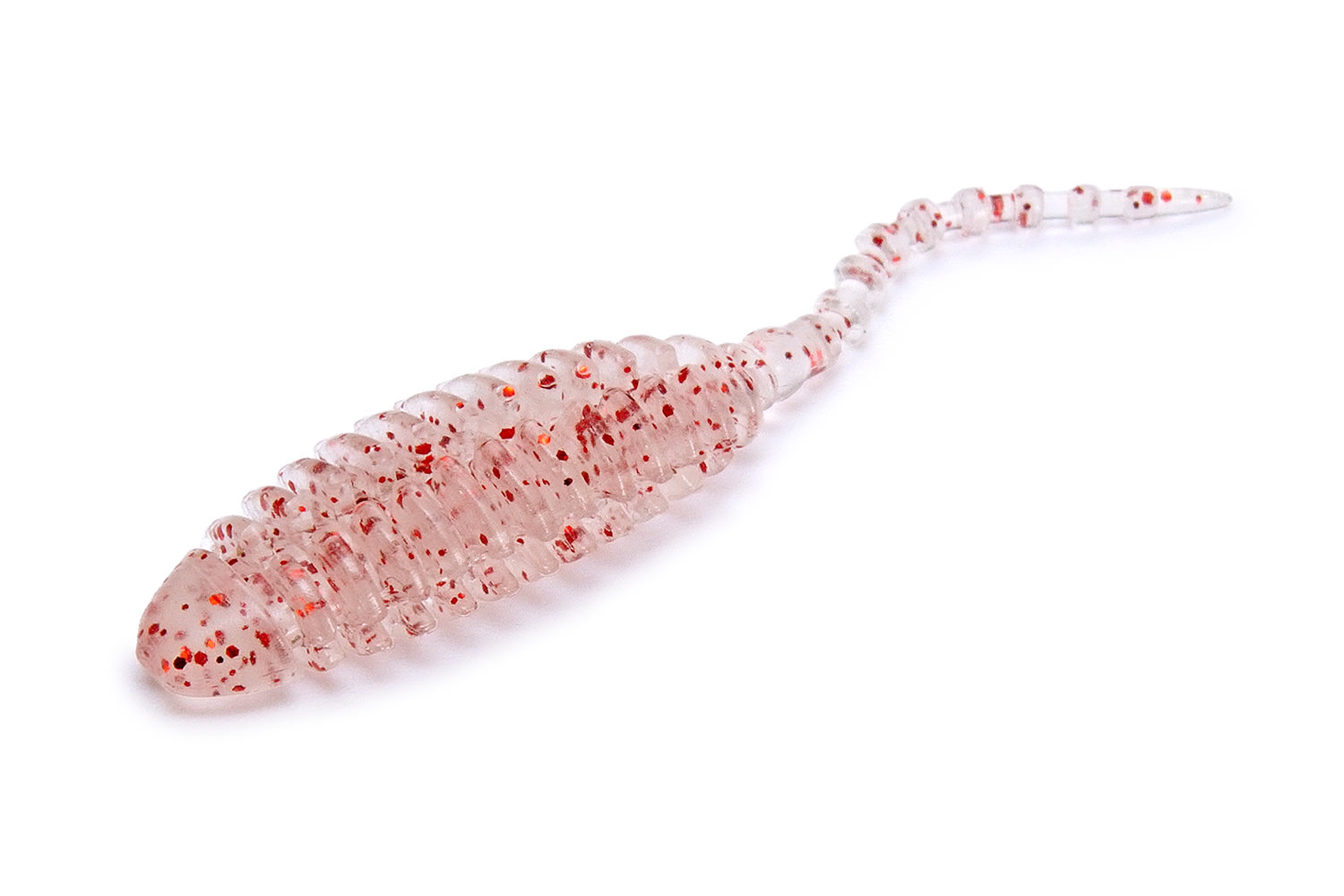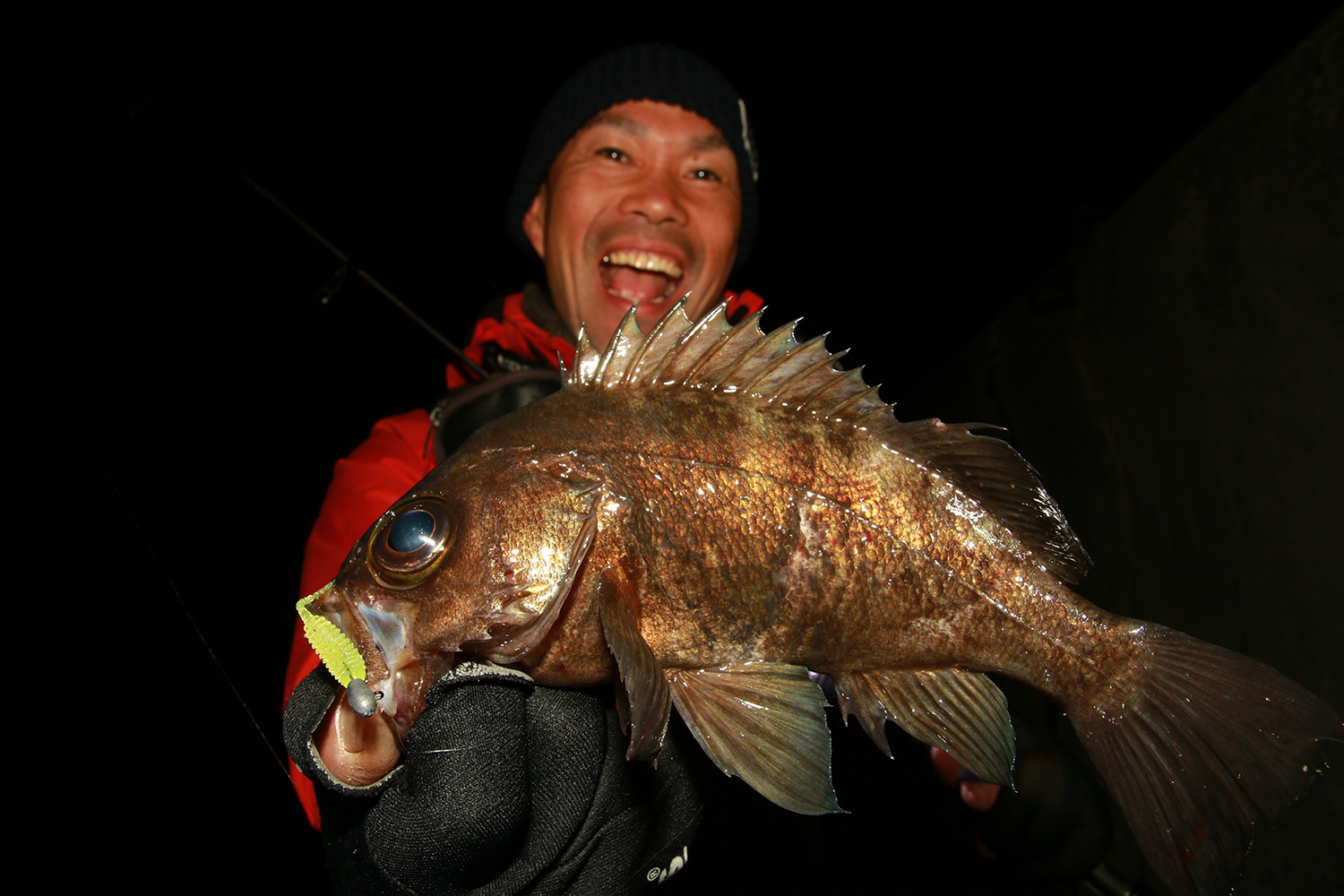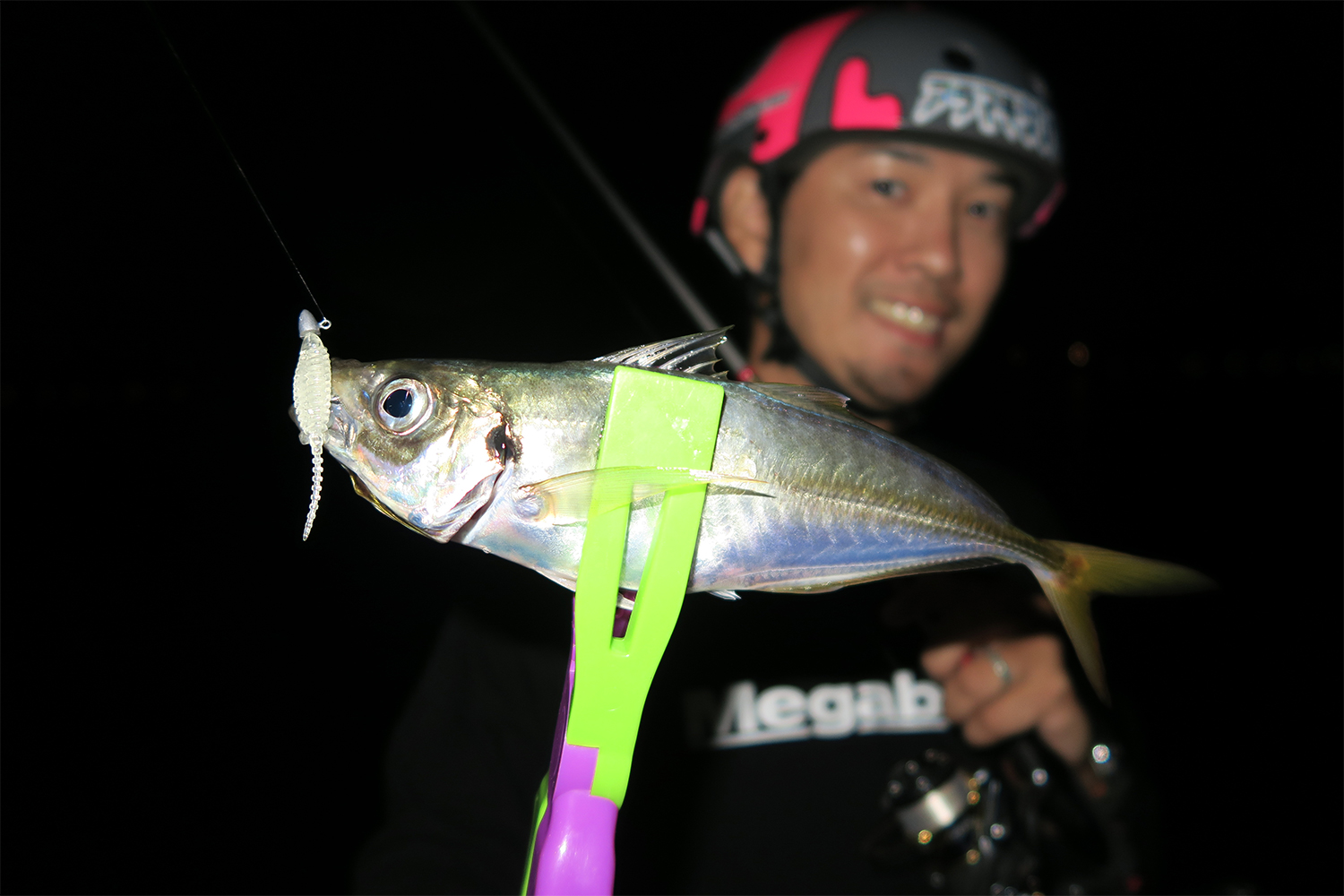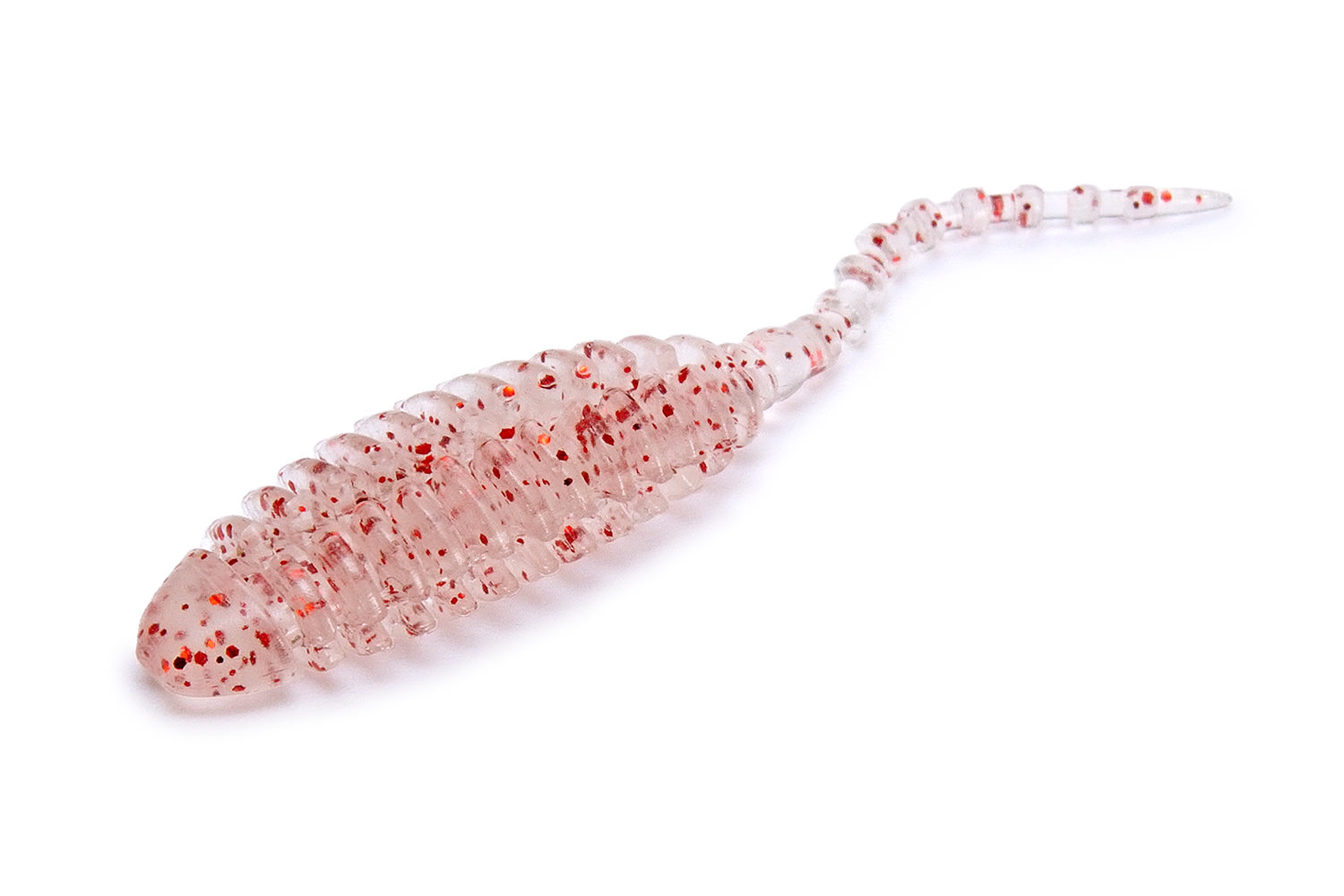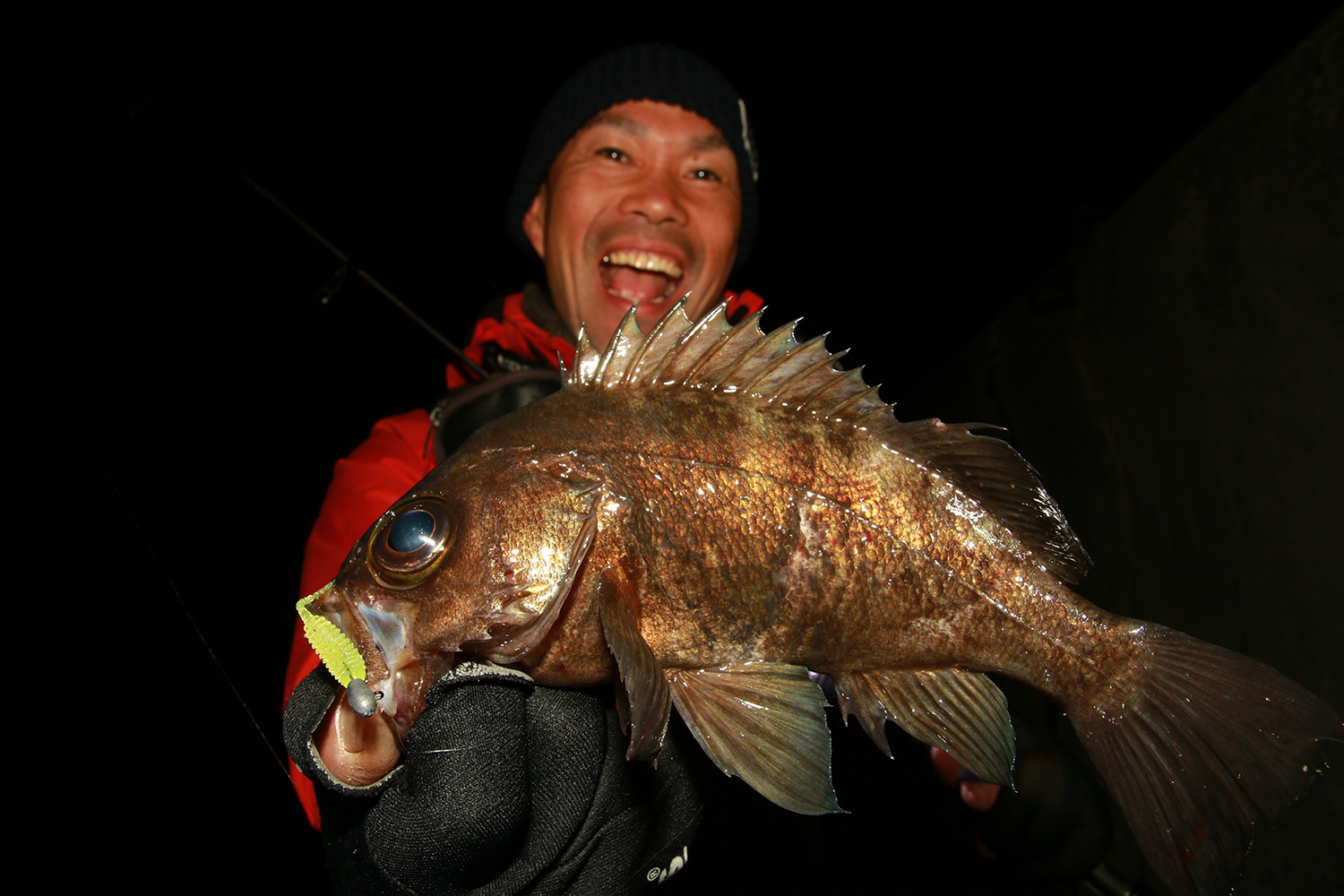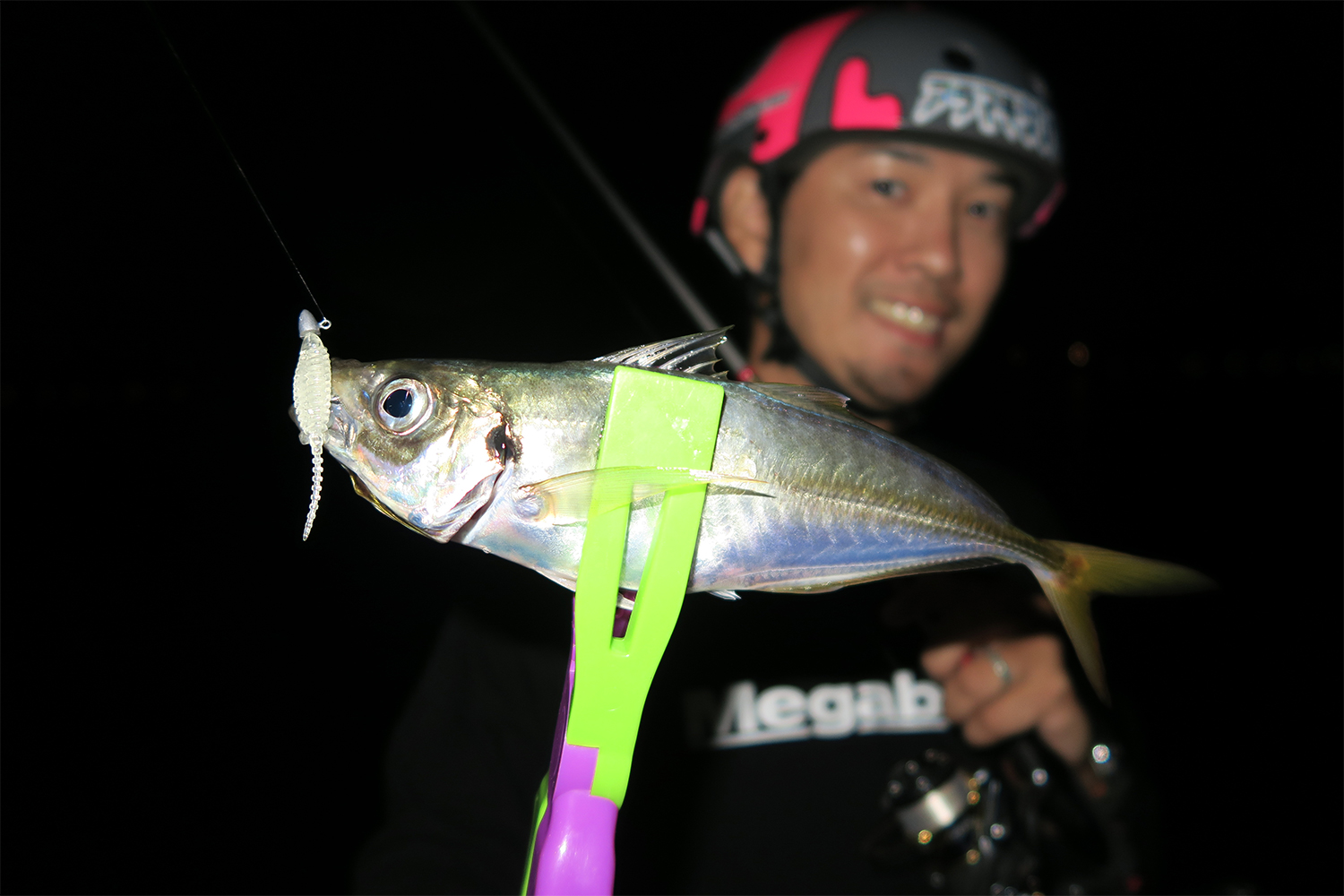 「ドクターチョロ」は楕円の断面形状により2つのフックセットポジションが可能です。横方向ではワームに水を受ける面積を増幅させ、微振動やゆらぎを伴うスローフォールを発揮。ジグヘッドの重さだけでは対応できなかったフォールスピードを低速化し、スレきったフィールドや吸い込みきらないシビアな状況下において絶大な効果を発揮します。縦方向へのフックセットポジションでは、大型のアジやメバルが潜むボトム付近を効率的に手早く攻略できます。
ライトゲーム攻略の幅をこれまで以上に大きく広げる、新たなピンテールワームがドクターチョロです。
※画像はプロトタイプです。
Sporting an oval cross-section, Dr. CHORO allows for two hookset positions. Rigging the hook crosswise amplifies the surface area cutting through the water, for a slow fall accentuated by twitches and shakes. This brakes the fall speed, otherwise uncontrollable by the weight of the jig head on its own, demonstrating incredible results in dicey fields and otherwise stingy bite situations. Rigging the hook lengthwise streamlines the presentation to plunge to the bottom, where the biggest aji and rockfish hide away. Dr. CHORO, the latest in pintail worms, will vastly expand your strategic capacity for light game fishing.
* The photograph is a prototype.
SPEC
Other.1

1.5inch : ¥640
2inch : ¥640

Price

メーカー希望小売価格
640 円 (税別)
TECHNOLOGY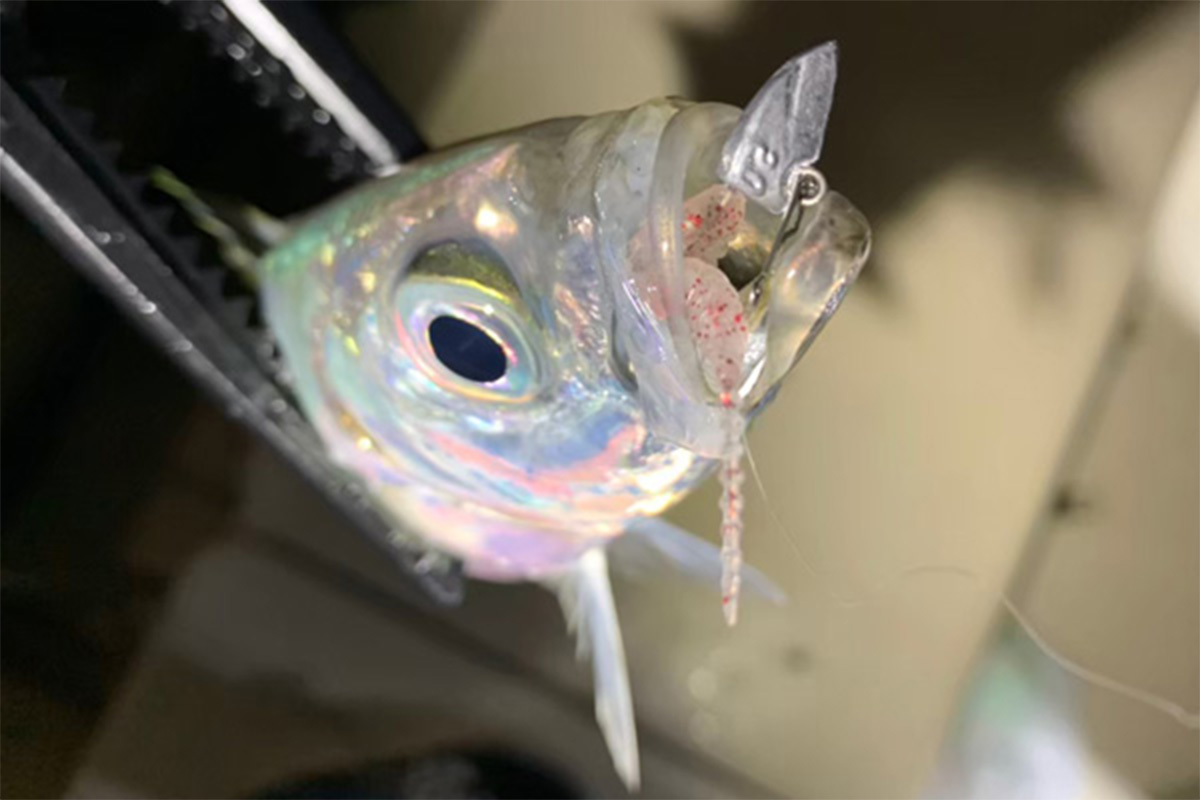 Tech2
Tech2
多数のリブ形状+スーパーソフトマテリアル採用により、アジの吸い込みバイトも弾かず、しっかりフッキング!!
The ribbed texture and super soft material ensure that even light bites from aji hold on for hooksets!!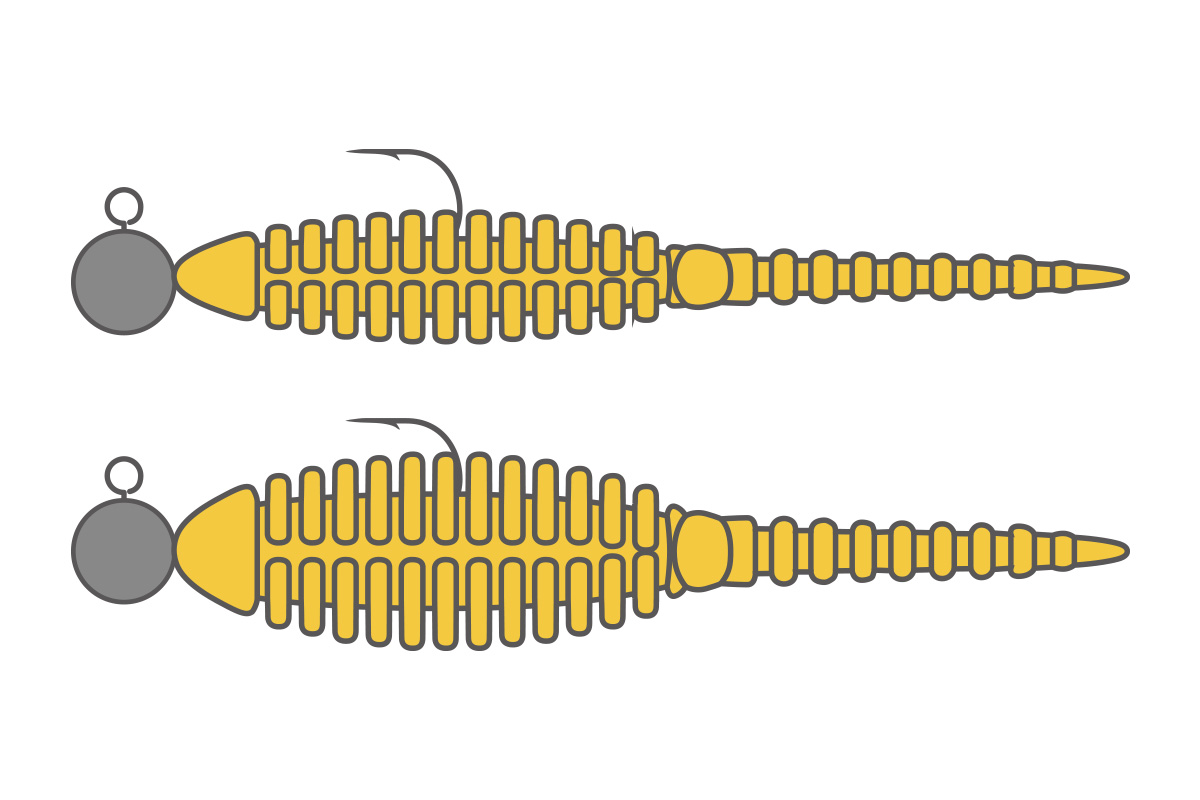 Tech3
Tech3
縦刺し、横刺し対応。
ジグヘッドの重さだけでは対応できなかったフォールスピード調整が可能に。
Can be rigged crosswise or lengthwise, enabling adjustments to fall speed otherwise unattainable by changing jig head weight alone.