Megabass X Monster Kiss
「怪」なるテッパン、誕生。
Unique 3-blade concept lure!
CHITALA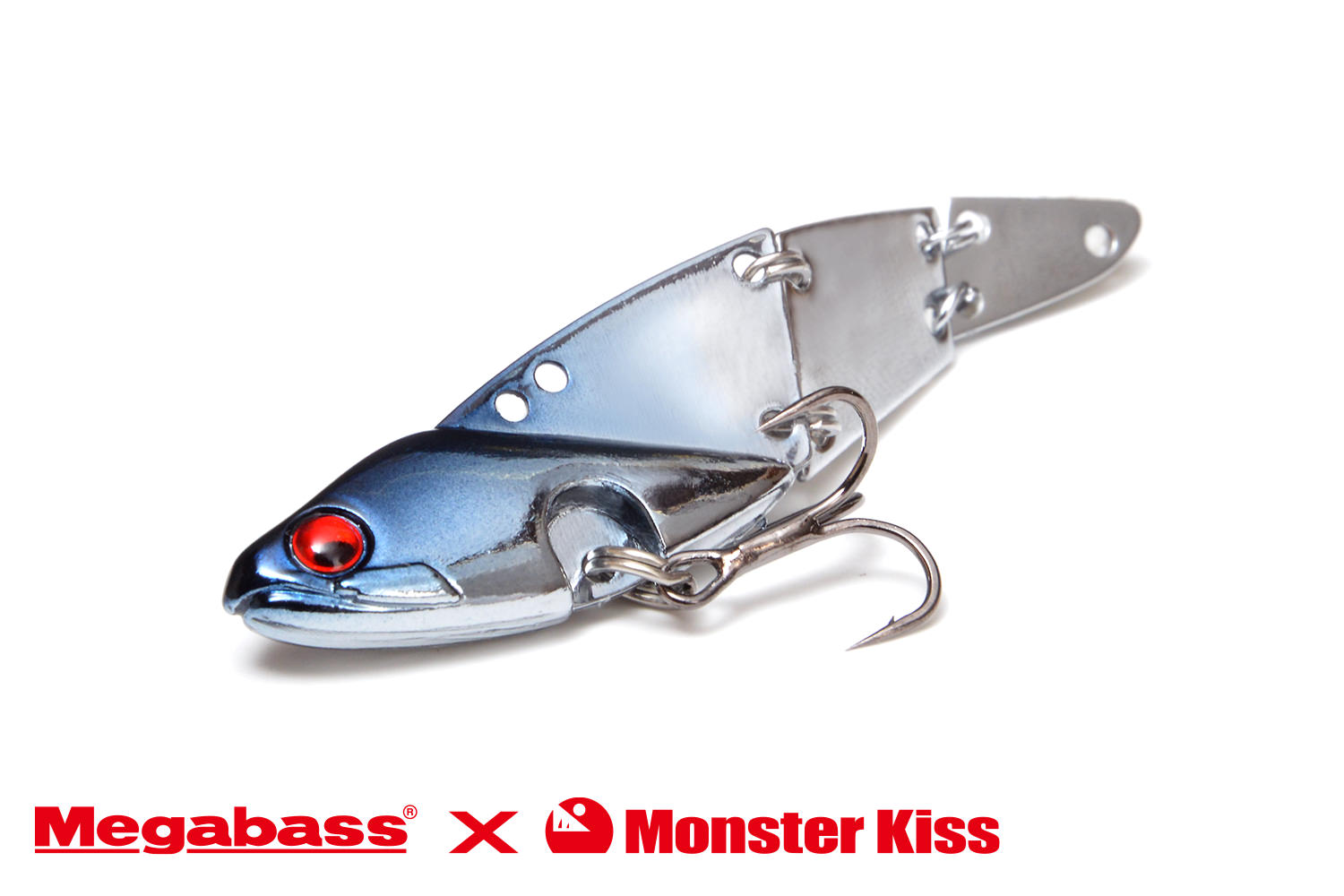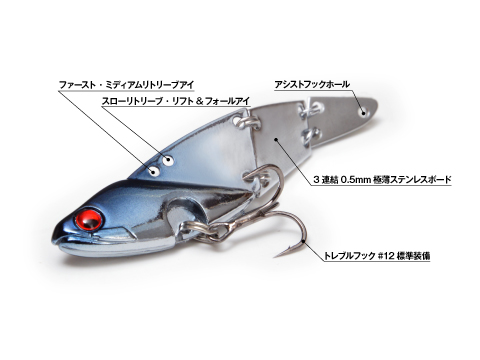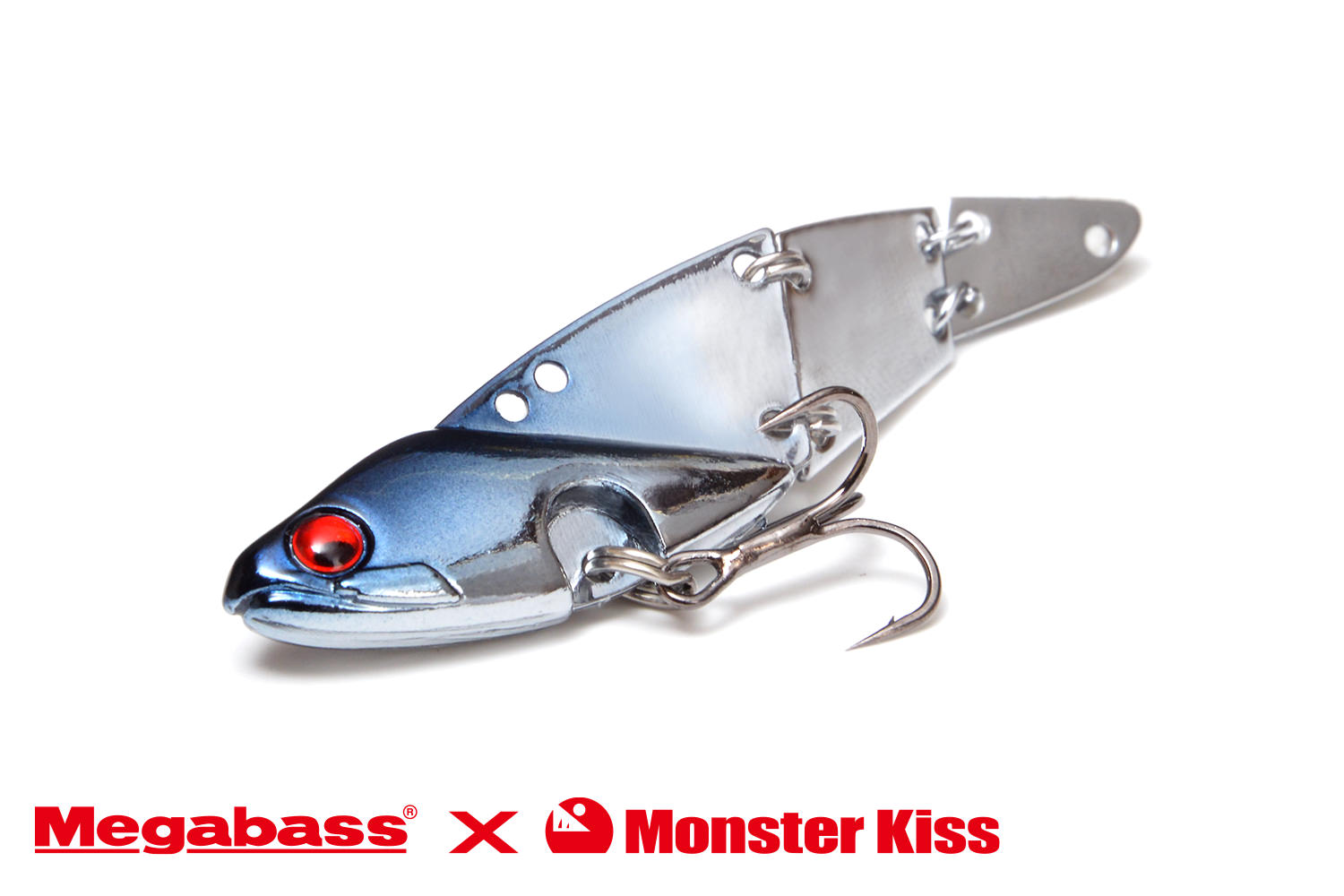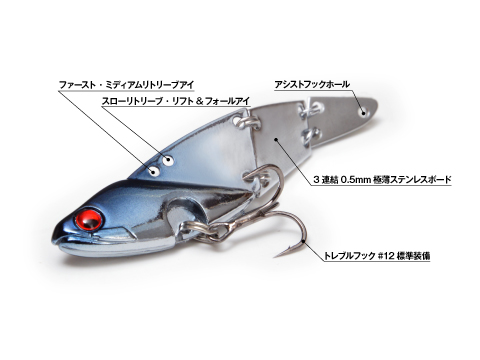 「チタラ」は、世界を股にかけて活躍する怪魚ハンター・小塚拓矢氏とメガバスがタッグを組んで完成した、まったく新しいジャンルのルアーです。
その最大の特徴は3枚のブレードからなる連結ボディ。これにより、リトリーブ時のフラッシングは非分割型メタルバイブレーションの3倍。
強烈な光を放ちながら艶かしく泳ぎ、オートマチックに水平姿勢を維持します。また、0.5mmの超極薄・超軽量鉄板の採用により、驚異的な立ち上がりを実現。フォール時には自発的にテイルが微振動してターゲットにアピールします。なお、フックは巻きの釣りに対応するトレブルフックを標準搭載していますが、ハイレベルのアングラーのチューンナップ要求に応じるリアホール(リアフック用アイ)も装備しています。
※画像はプロトタイプです。
The three-blade CHITALA was created alongside the worldwide monster hunter Takuya Kozuka, for a truly unique approach to the blade category.
Featuring a jointed stainless steel body with three blades, CHITALA delivers multi-angled action to add dimension to traditional blade baits. Furthermore, CHITALA is designed to collapse with the bite, preventing metal blades from interfering with hookups.
Designed for traditional lift/fall or steady retrieve approach, CHITALA exhibits a multi-faceted flash, falling enticingly or tracing horizontal depths with equal grace. Extremely thin and durable 0.5mm steel blades are highly responsive, designed to exhibit a micro-fluttering fall, and smooth flashing slalom retrieve. Standard setting is equipped with a front treble hook for horizontal approaches, but an extra treble hook can be added to the rear when needed.
* The photograph is a prototype.
SPEC
Price

メーカー希望小売価格
1,100 円 (税別)
TECHNOLOGY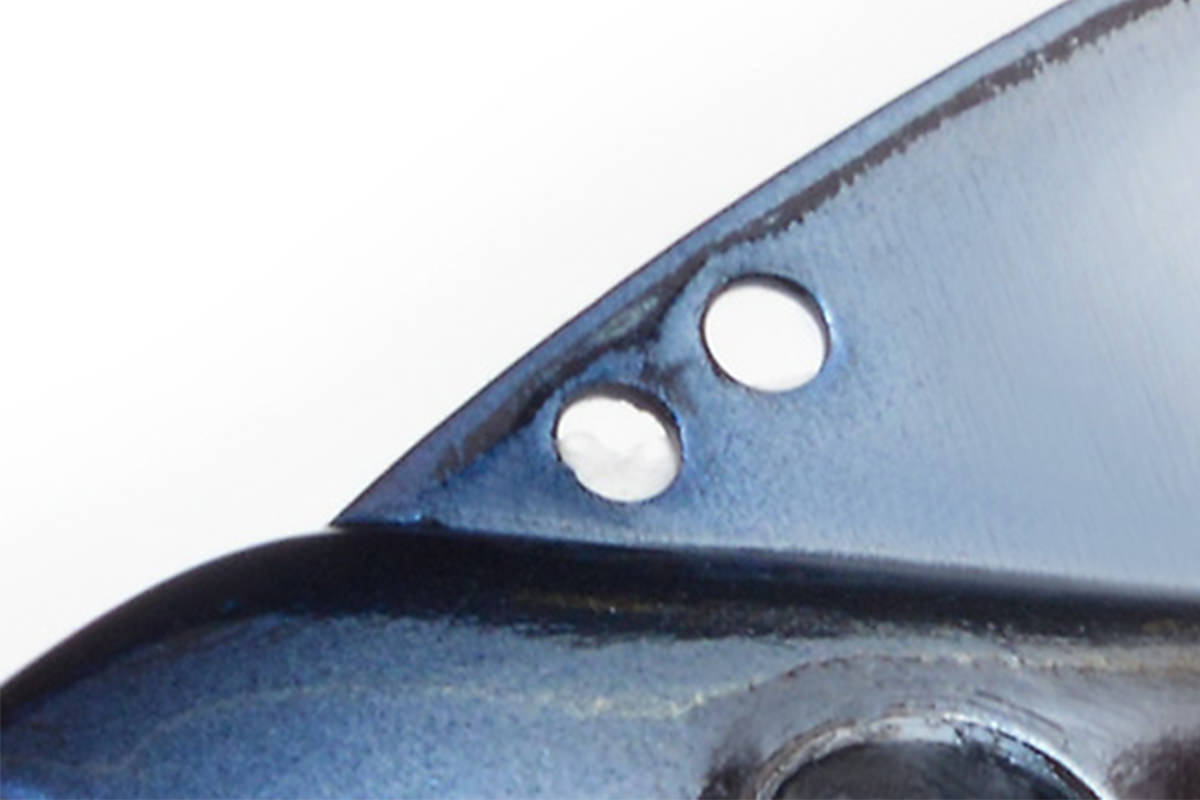 ラインアイ
Line eye
■ ファースト・ミディアムリトリーブアイ (左)
安定したスイミングとレンジコントロールが可能。
■ スローリトリーブ・リフト&フォールアイ (右)
スローでもレスポンスの良いアクションと、移動距離を抑えたリフト&フォールを実現。
1. Slow retrieve / Lift & fall eye
Highly responsive action. Minimizes travel distance on lift & fall.
2. Fast / Medium retrieve eye
Steady swimming action and easy range control.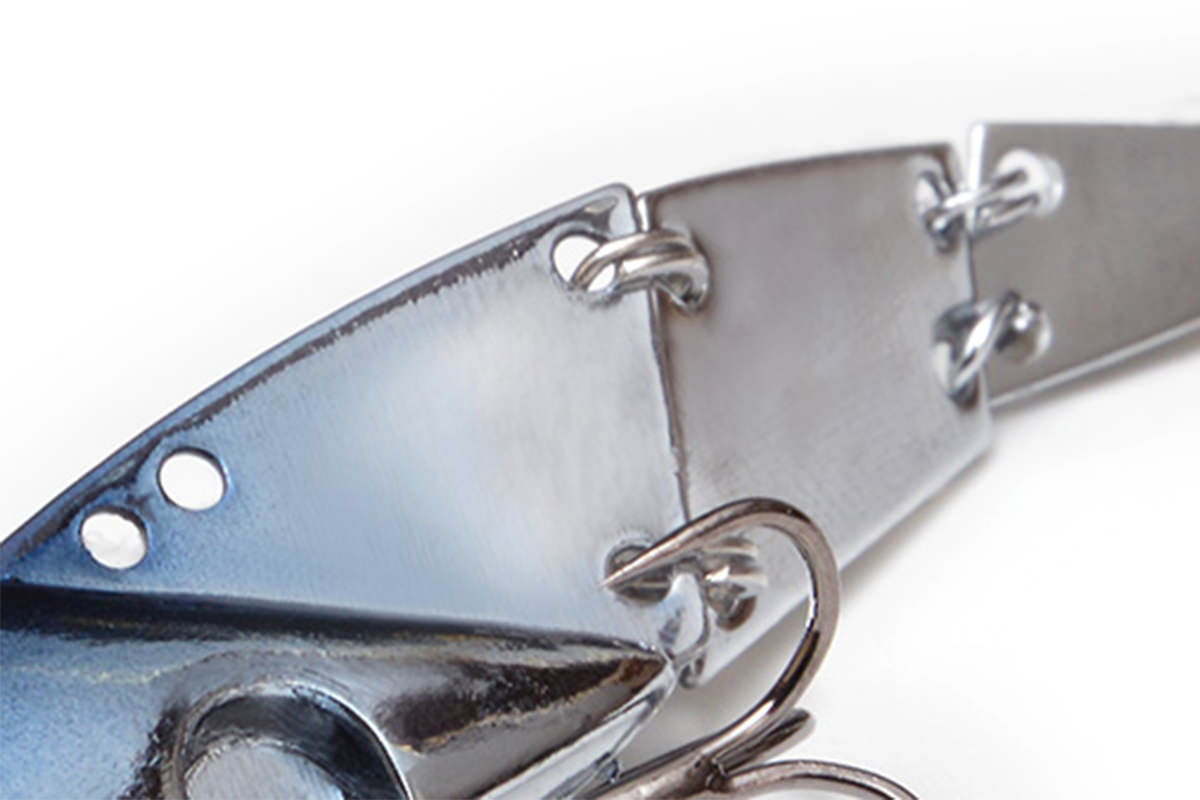 3連結 0.5mm極薄ステンレスボード
3-blade concept, 0.5mm extra thin stainless blade
キレのあるアクションと耐久性を両立させる、0.5mmステンレスボードを採用。常にアクションしながら、多方面へと艶めかしくフラッシング。
さらに、魚のバイト時には薄く折りたたまれ、フッキング率が向上。
0.5mm stainless blades add sharpness to action, and improves durability.
Non-stop action with multi-angle flashing.
3 blades fold to increase hook up ratio.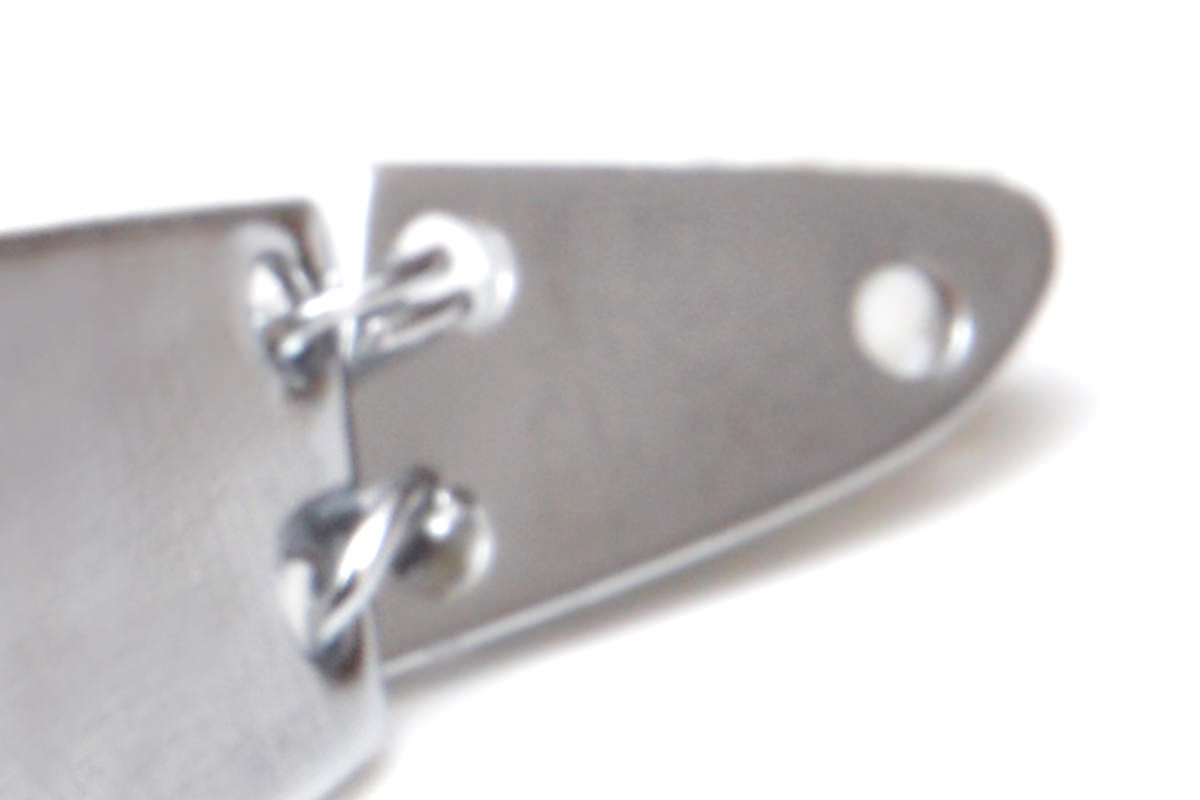 アシストフックホール
Assist hook hole
タフコンディション時のショートバイトにも対応できるアシストフックを装着可能。また、フックを付けることで、全体がうねるようなアクションへと変化。
Allows Angler to add assist hook when bites become short. Action changes to slalom.