IT BEGAN WITH A NEXT DREAM .
IT BEGAN WITH A NEXT DREAM .
ARMS SUPER LEGGERA

ASL7004XG
ファン待望、アームズシリーズ初のグラスコンポジットロッド。グラスとは思えない超軽量ARMSブランクスは、7ftの長さを感じさせない軽快な操作性を追求したファストムービング専用機。3/16oz.の小型プラグから1oz.クラスのディープクランクまで幅広く対応します。従来のグラスロッドのイメージを覆す、掛け調子の攻撃的なファストムービングロッドです。
※写真はプロトタイプです。
The ASL700XG is the first ever glass composite model to debut in the storied ARMS legacy. With an extremely lightweight and powerful blank, the 7004XG allows for advanced control of fast-moving lures. Ideal for a large variety of applications, ranging from 3/16 plugs to 1oz. size deep crankbaits. The ASL7004XG's pace-setting blank sets the stage for future fast-moving applications.
* The photograph is a prototype.
SPEC
Price

メーカー希望小売価格
91,000 円 (税別)
TECHNOLOGY
ガイド周り
「ITO WOVENグラファイトガイドステージ」
「ITO アーティフィカル・カスタムスレッドラッピング」
「FUJI TRUZITEガイドリング+TITANIUMフレームARMSセッティング」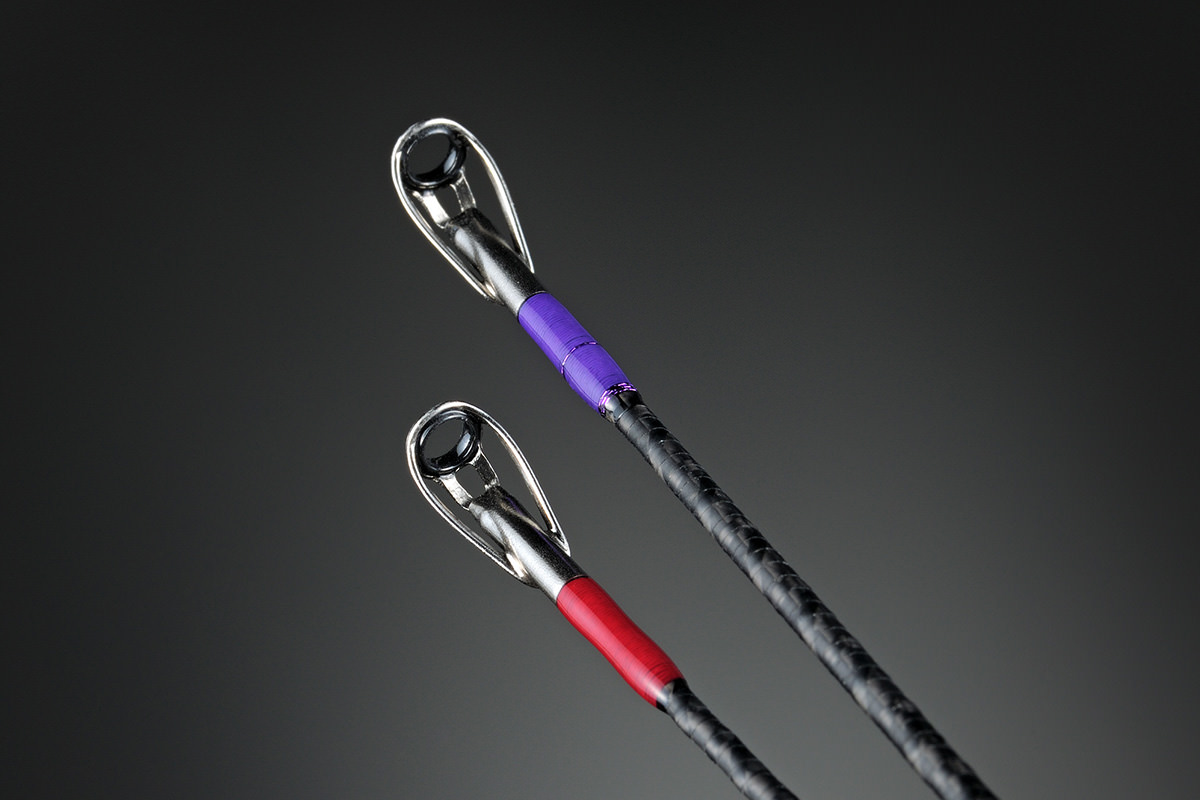 Top guide thread
Top guide thread
ARMS Rosso / ito busshin Purple
ARMS Rosso / ito busshin Purple