世界の大魚を相手にする、ヴァルキリー・ワールドエクスペディション。
世界の大魚を相手にする、ヴァルキリー・ワールドエクスペディション。
VALKYRIE World Expedition

VKC-66XH
VKC-66XHは、MEGADOGに代表される100gオーバーのマグナムサイズルアーをテクニカルに使いこなすための専用ロッド。独自のショート&ハイパワーシャフトにより、重量級ルアーを楽に振りぬき、臆することなく彼方のターゲットへルアーをアプローチできます。ロンググリップによりバランシングされたブランクは、驚くほど持ち重りなく、長時間の使用によるアングラーの負担を徹底軽減。また、グラスコンポジットされた肉厚で圧倒的トルクを誇るブランクは、大型魚の強烈なヘッドシェイクにも柔軟に追従し、接近戦やパワーファイトにおいても世界のモンスターフィッシュに主導権を与えません。
■ 適合ルアー例
MEGADOG、VATALION190、i-SLIDE 262T/ 185、MAG DRAFT 8inch / 10inch、 KONOSIRUS SHAD / SWIMMER
グリップ長(リールシート下~グリップエンドまで):350mm
※画像はプロトタイプです。
The VKC-66XH is specialty rods designed for the technical use of 100g-plus lures epitomized by the MEGADOG and I-SLIDE 262T. The unique, short, high power shafts easily swing heavyweight lures and allow a hesitation-free approach to targets far off in the distance. The blanks are balanced by their long grips and have a very lightweight feel, dramatically reducing the burden on anglers during prolonged use. The powerful, glass composite blanks demonstrate overwhelming torque, and can flexibly follow the violent head shaking of large fish, allowing you to maintain dominance over the monster fish of the world in close combat where power is key.
*Lure Example
MEGADOG、VATALION190、i-SLIDE 262T/ 185、MAG DRAFT 8inch / 10inch、 KONOSIRUS SHAD / SWIMMER
Handle Length : 350mm
* The photograph is a prototype.
SPEC
Line capa

20 - 40lb. PE:MAX5号

Price

メーカー希望小売価格
27,000 円 (税別)
TECHNOLOGY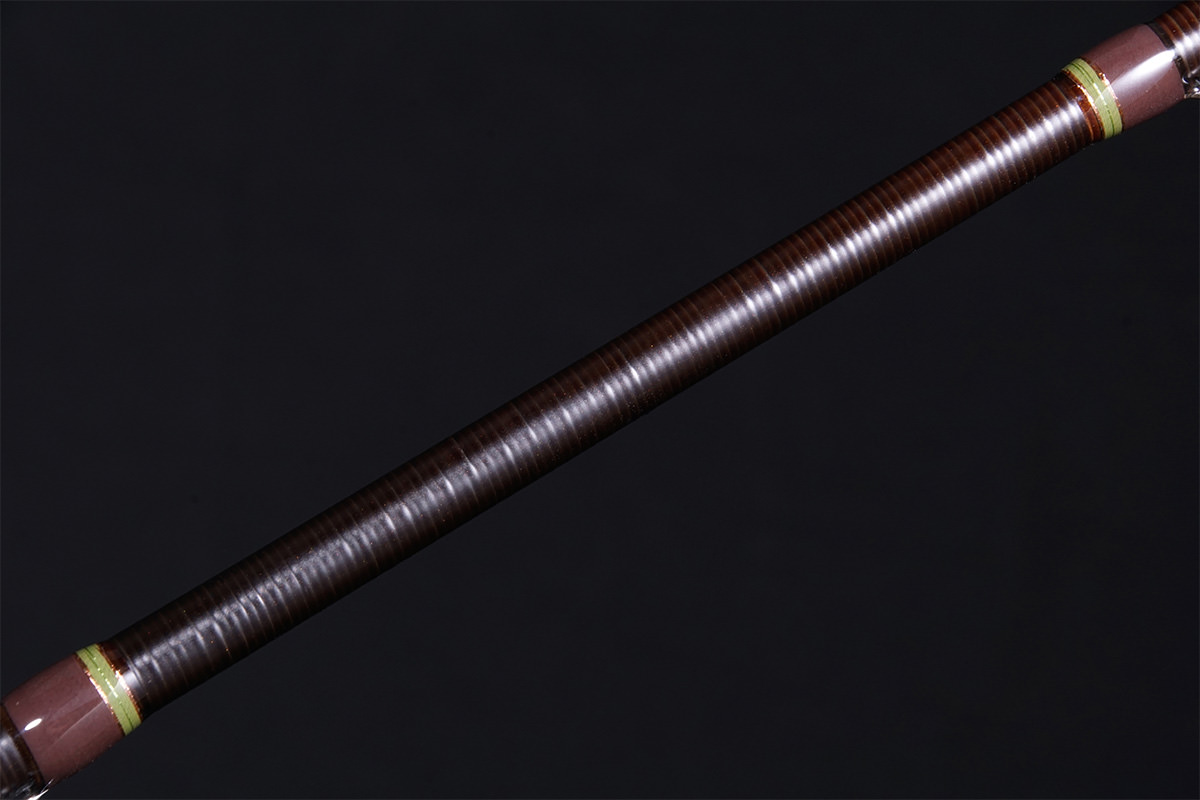 NANO MATRIX GLASS COMPOSITE SHAFT
NANO MATRIX GLASS COMPOSITE SHAFT
超軽量・高感度カーボンと高伸度グラスファイバーを4層にレイヤード。グラス特有の粘りにより重量級ルアーのウエイトをロッド全体で受け止め、カーボンマテリアルの驚異的な復元力でキャスティングパワーに昇華。マグナムサイズルアーを容易に振り抜ける強靭なシャフトを実現しました。また、2種類のマテリアルの相乗効果による圧倒的なパワーとトルクは、ターゲットの強烈な引きを捻じ伏せます。モンスターの暴力的な突進やエラ洗いにも柔軟に追従するグラスマテリアルは、バラシのリスクを大幅に軽減。皮一枚のフッキングでも身切れを防ぎ、高確率でランディングまで持ち込みます。数少ないチャンスを確実に掴み、価値ある一匹を獲るためのコンポジットシャフトです。
This unique multi-piece expedition series features a shaft engineered with four layers of super lightweight, high sensitivity carbon and high elasticity glass fiber. The unique resilience of glass distributes the load of heavyweight lures along the length of the rod, while the carbon material's astonishing power supercharges casting distance and control. These features create an indominable shaft that can easily launch magnum-sized lures. The overwhelming power and torque made possible by the synergy of the two component materials will shut down the intense pulling power of target fish. The glass material can dynamically absorb and adapt to the violent attacks of monsters, greatly reducing the risk of lost bites. It secures slim-chance hook ups and successfully lands target fish. This composite shaft will allow you to decisively capitalize on rare opportunities and land those unique prizes.
オールダブルフット+ステンレス Fuji SiCガイド
All double foot stainless Fuji SiC guides
ステンレスポリッシュガイドフレーム+fuji SICリング
Fuji® Stainless Steel SiC Guides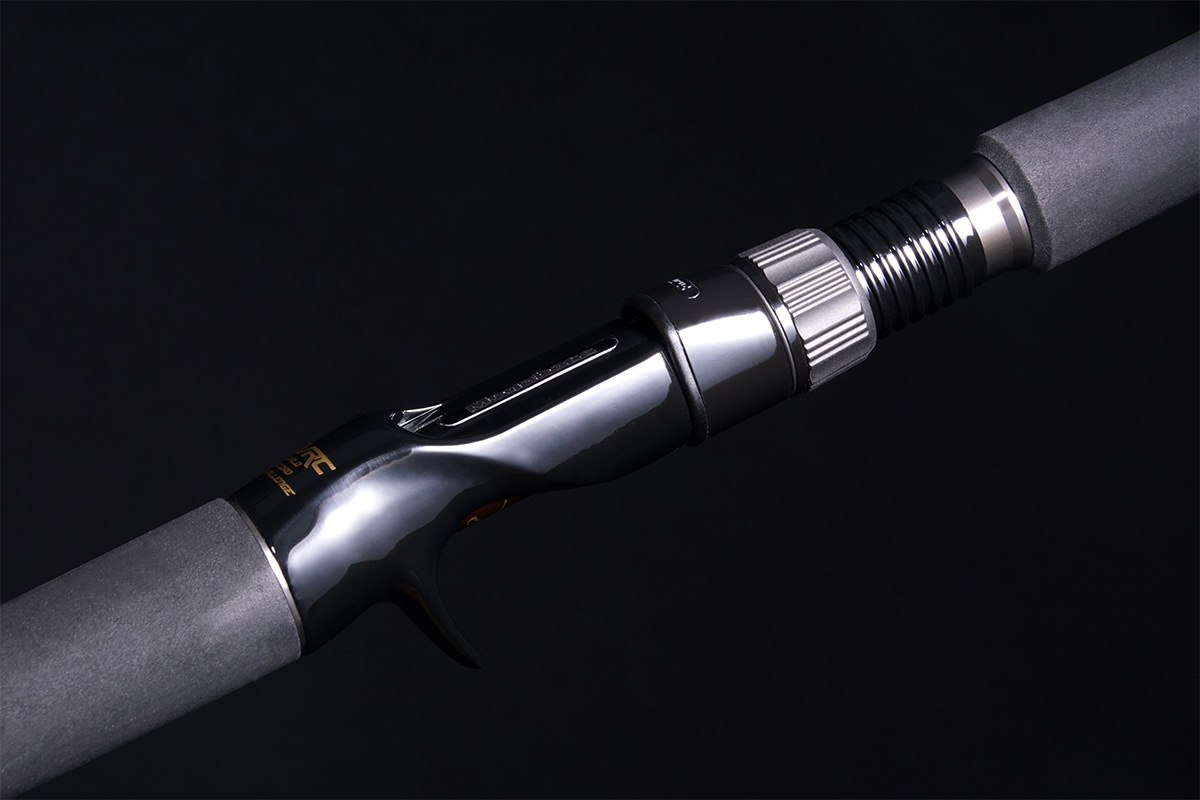 Fuji ECS Reel Seat
Fuji ECS Reel Seat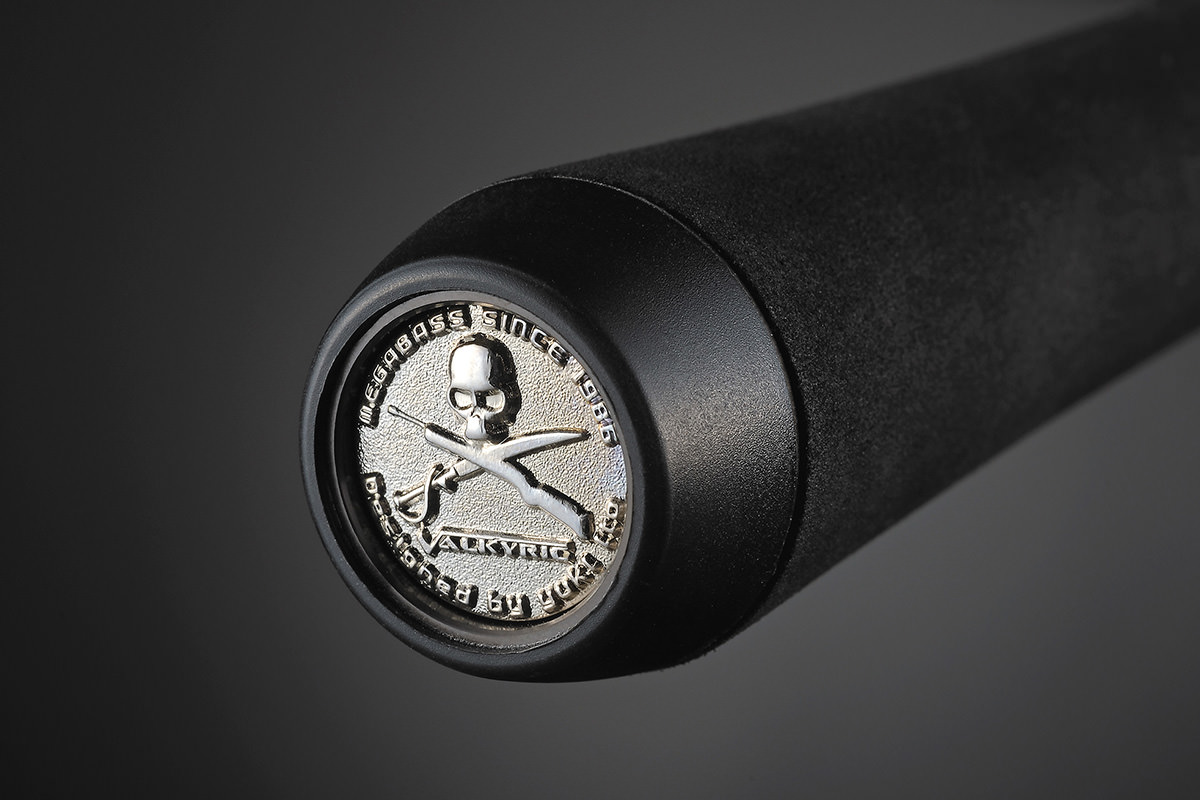 GRIPEND BALANCER
GRIPEND BALANCER