新世代のレコードブレーカーたちへ。超新星ヴァルキリー、レコードモンスターに最接近。
新世代のレコードブレーカーたちへ。超新星ヴァルキリー、レコードモンスターに最接近。
VALKYRIE

VKC-69M+
琵琶湖をはじめとする国内のバスフィールドにおいて、重要なカギを握るシャローのクランキング。
その威力を熟知した杉村和哉が、メガバスファクトリーにスペシャルオーダーし、新次元のクランキングシャフトとしてプロデュース。杉村がクランキングロッドに求めたのは、広域エリアをスピーディかつ正確に撃って行くレスポンスと、リトリーブ時にはロッド全体がしなやかに曲がるトルクフルな粘り腰。もちろんこの特性は、クランクベイトのみならず巻物系ルアー全般に真価を発揮。1/2oz.までのスピナーベイトを使ったアップテンポのサーチもこのロッドの得意分野です。
グリップ長(リールシート下~グリップエンドまで)
標準:265mm、最大:285mm、最小:235mm
※画像はプロトタイプです。
Shallow cranking holds the key to many bass fields including Lake Biwa. Knowing this, Kazuya Sugimura specially ordered and produced this next generation cranking shaft from the Megabass Factory. What Sugimura wanted from a cranking rod was the responsiveness needed to quickly and accurately search a wide area and a high-torque blank that would keep fish pinned and flexibly bend during retrieves. These characteristics are not only great for crankbait, but for all reeling lures as well. This rod also excels at high tempo searches with spinnerbait up to ½oz. 
Handle Length
Basic : 265mm, Long : 285mm, Short : 235mm
* The photograph is a prototype.
SPEC
Price

メーカー希望小売価格
43,000 円 (税別)
TECHNOLOGY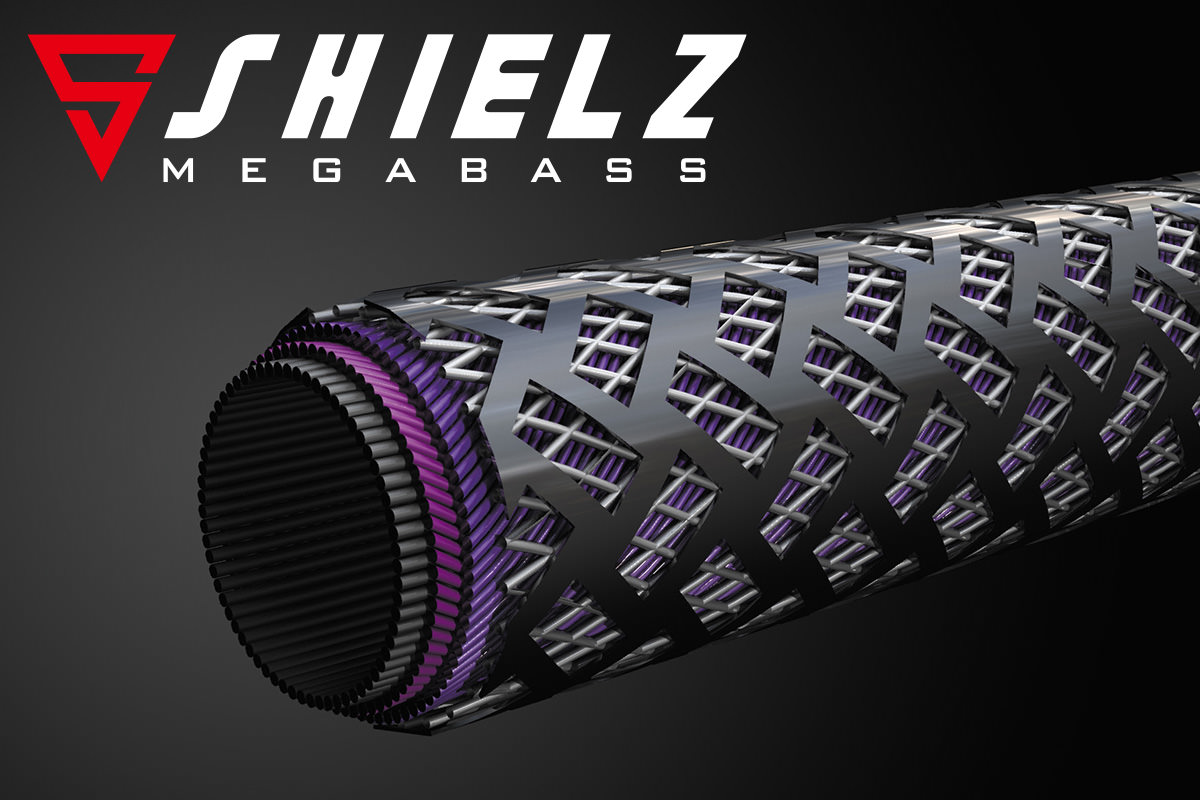 シールズ
SHIELZ
古来よりの伝統的な着物帯は、強度計算上もたいへん合理的で優れた織物技術が導入されていることをご存知でしょうか。幾代に渡って受け継がれる着物は、高度な構造構築美を宿した耐久性の高い衣装ともいえるでしょう。メガバスロッドファクトリーでは、その構造を解析してロッドテクノロジーにフィードバック。強靭な高伸度マイクログラスファイバーを40%、超軽量カーボングラファイトファイバーを60%ハイブリッドした薄膜の繊維層を、幾層にもわたり綾織り仕上げ。シャフトの潰れ強度を驚異的に高め、曲げとネジレについて高い剛性を有して強靭なのはもちろん、驚異的な軽さと過酷な環境下でも超・長期的なシャフトの耐久性を実現。YOLOY、KABTに続く、メガバス第三の高耐久構造部材が、SHIELZです。
In ancient times, kimono belts were made using a very exacting process of textile weaving that maximized strength. Passed down over many generations, kimonos are a very durable garment with a high degree of structural beauty. At the Megabass Rod Factory, we analyzed that construction and fed it back into our rod technology. The result was multiple layered sheets woven out of 40% powerful and high elongation micro glass fiber and 60% super lightweight carbon graphite fiber. This dramatically increased the hoop strength of the shaft, torsional and superb weight reduction, resulting in a material with superior durability under even the most hostile conditions. Following in the footsteps of YOLOY and KABT, SHIELZ is Megabass' third high-strength structural material.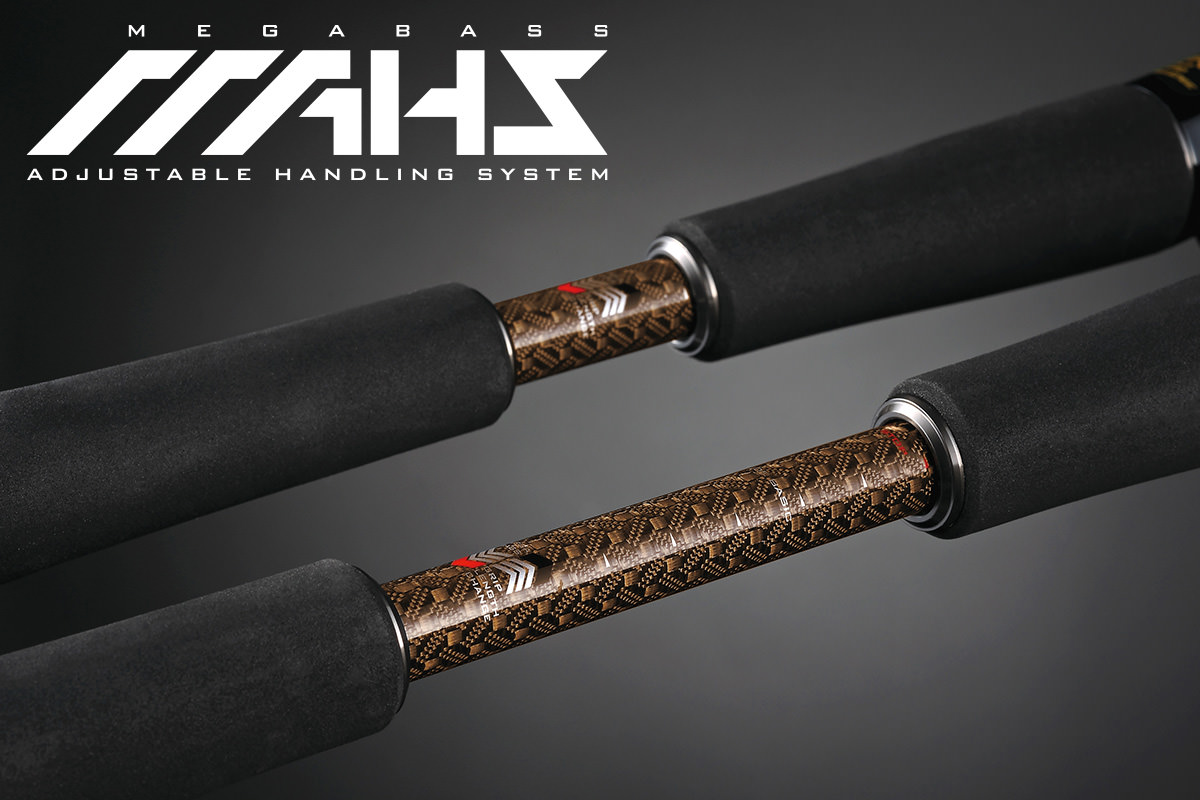 マーズ
MAHS
メガバスが世界に先駆けて実用化した[可変式ハンドル長システム]、MAHS(マーズ)は、搭載するリール自重に応じて、エンドハンドル長を任意で調整することで最適なロッドバランスへと調整可能。なお、ロングディスタンスキャストでは「ロング」、込み入ったヘヴィカバーへのシューティングでは「ショート」など、アプローチに応じてリアハンドル長を瞬時に変えることができます。リフティングパワーを要するビッグフィッシュとのトルクフルなファイトでは「ロング」、狭い足場やボートへモンスターを寄せてランディングに持ち込む際には「ショート」へと可変させることで、ロングロッドの取り回しを格段に向上させるメガバス独自のシステムです。
※目盛の最大・最小を越えるセッティングはグリップが止まらない・破損の原因になる可能性があります。ご注意ください。
The MAHS adjustable handle length system enables optimal rod balance by adjusting handle length at-will according to the weight of the equipped reel. The length of the rear handle can also be changed on the fly according to the situation, shortening the handle to attack heavy cover with pinpoint casts, and lengthening for increased leverage for long distance casting. For fights with big fish that require greater torque, use the longer setting. For areas with narrow footing or when you're lifting those big monsters up onto the boat use the short setting. This unique Megabass system significantly increases ease of use with long rods.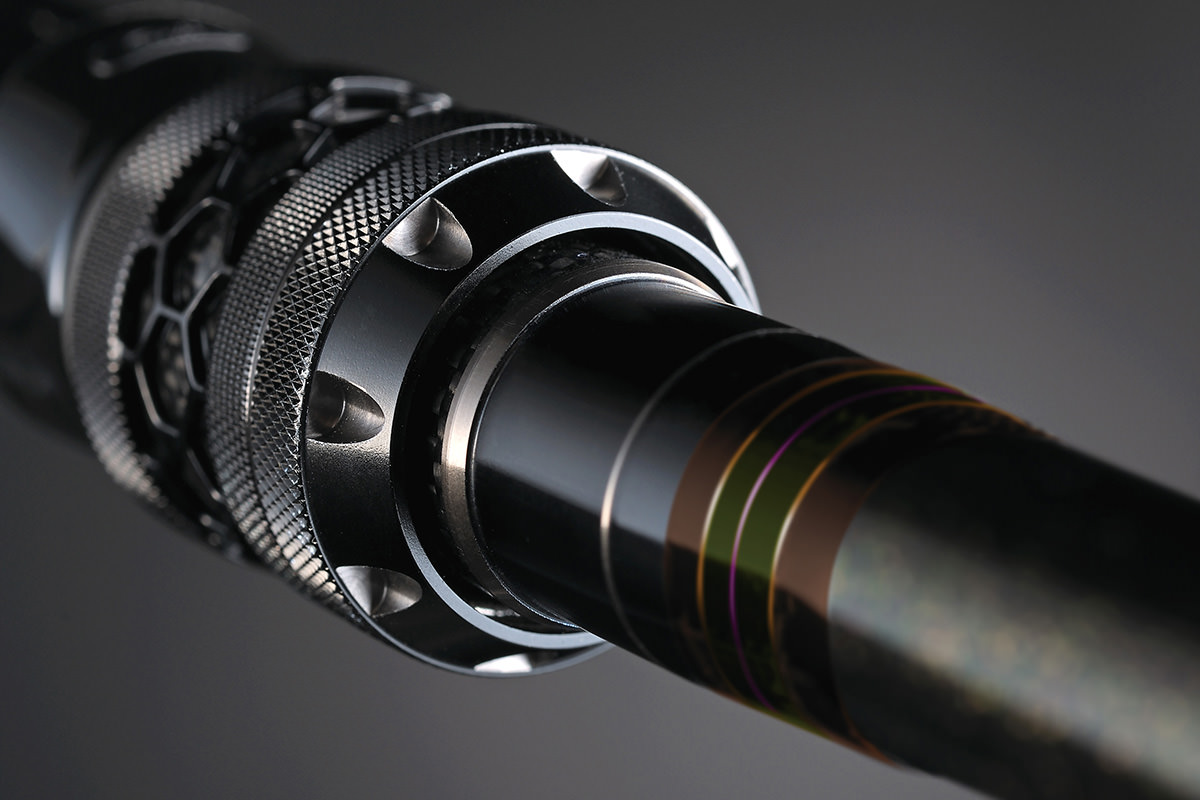 ステンレスSICガイド
Stainless SIC Guide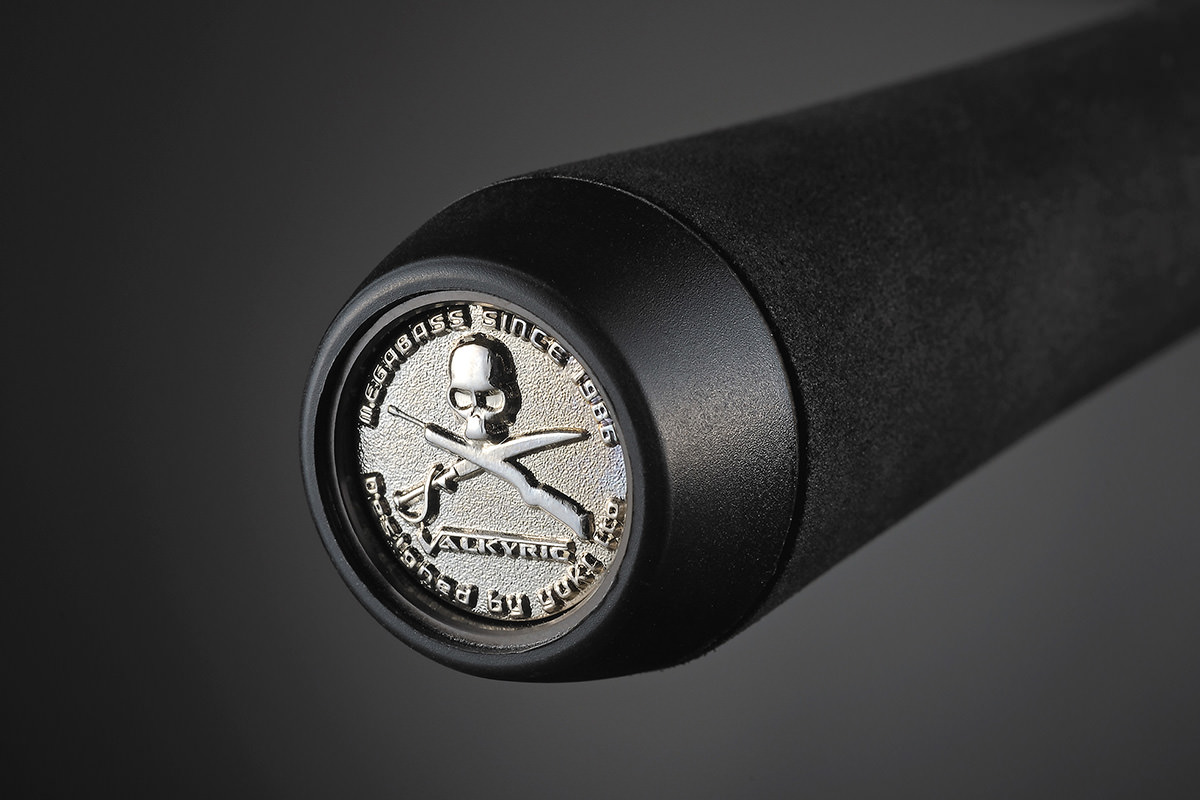 グリップエンドバランサー
GRIPEND BALANCER