タチウオゲーム、バーチカル革命。
Bringing a vertical revolution to Largehead hairtail games.
SA-63L

水深15~60mをメインに、比較的浅いレンジのタチウオゲームにマッチするライトパワーモデル。軽量ジグの操作はもちろん、ジグを出来るだけ暴れさせず、移動距離を抑えた誘いをする場合にも活躍するシャフトの徹底調律を施しました。またフックアウトしやすいカンヌキの外掛かり、エラ掛かりや口切れが多発するシチュエーションでは、しなやかに曲がるアクティブサスペンション・ブランクスがダンパー効果を発揮。
テンション抜けによるバラシを軽減化させています。
※画像はプロトタイプです。
A light power model designed for relatively shallow largehead hairtail games in the 15-60m range. It's not only excellent at controlling lightweight jigs—it also features a shaft that has been extensively tuned to maximize the rod's ability to lure in targets while still traveling a minimal distance. The flexible active suspension blank used in the SABERIST acts as a damper to help minimize the loss of hooking that can occur when you hook the gills or the side of the mouth. It reduces lost bites due to excessive tension on the line.
* The photograph is a prototype.
SPEC
Price

メーカー希望小売価格
16,800 円 (税別)
TECHNOLOGY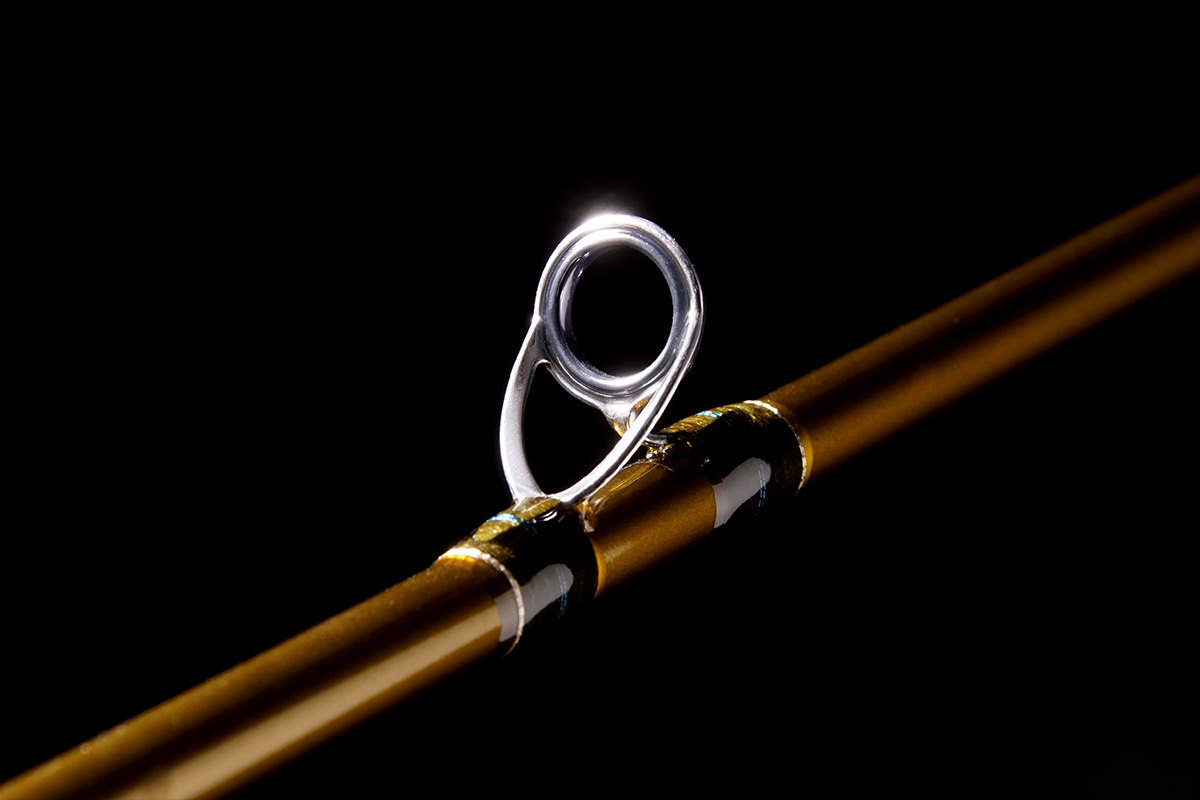 Guides
Guides
Stainless S.i.C Guides
Megabass Original Setting
Stainless S.i.C Guides
Megabass Original Setting