NOISY CAT FLIPPER
Megabass / FRESHWATER / NAMAZU LURE 
タグ: NOISY CAT
Price

メーカー希望小売価格(税別)1,650

円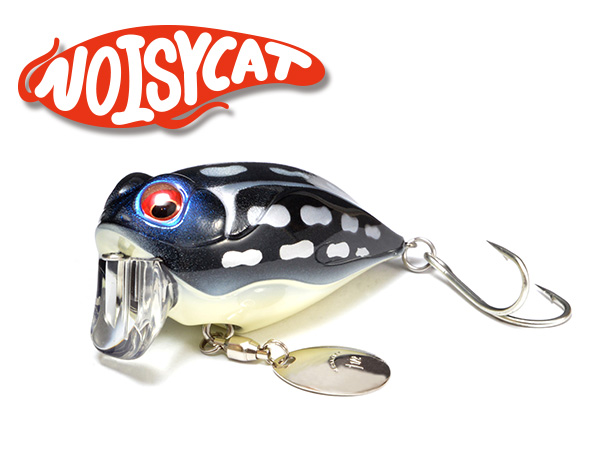 あらゆるリトリーブスピード対応 ナマズ専用サブサーフェスクランク
Performs at variable retrieve speeds Subsurface crankbait designed for Catfish
Main Specification
| | |
| --- | --- |
| Length | 60mm |
| Weight | 5/8oz. |
| Type | Floating |
ノイジーキャット・フリッパーは、あらゆるスピードで確実に表層をトレースできる、サブサーフェイスクランク。
上下分割という特殊設計で可能となった、独自のボディフォルムによりデッドスロー~スーパーファーストまで如何なるリトリーブスピードにも対応。
フロントアイにコロラドブレードを採用し、フラッシングを強化。さらに、2種類のラトルをボディの上下2層に配置することで、多彩なサウンドでアピール力を高め、カヴァーの奥からニュートラルなナマズを誘い出します。
※写真はプロトです。
NOISYCAT FLIPPER is designed to trace the subsurface with deadly consistency, targeting Catfish with uncanny ability.
Unique, horizontal splitter construction and original body shape make NOISY CAT FLIPPER equally responsive in both dead slow and super-fast retrieves.
Front eye is equipped with a Colorado blade for high visual appeal. Rattling sound system includes 2 different-sized rattles in separate body chambers to create a multilayered sound to pull Catfish from afar.
* The photograph is a prototype.
Technology
Details
Details