装着したままスマホ操作可。
Your Smartphone mobile-command center.
Megabass MOBILE POUCH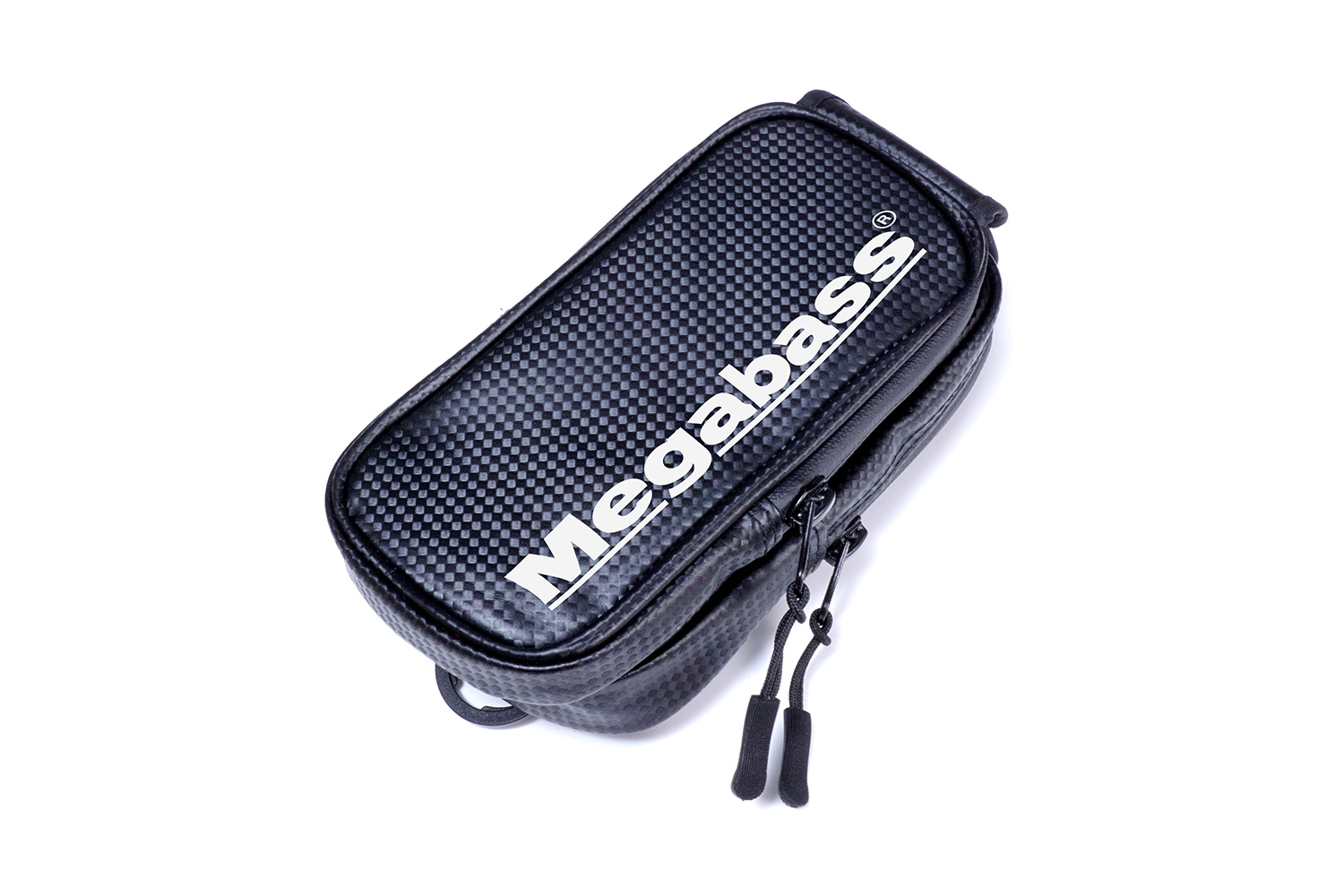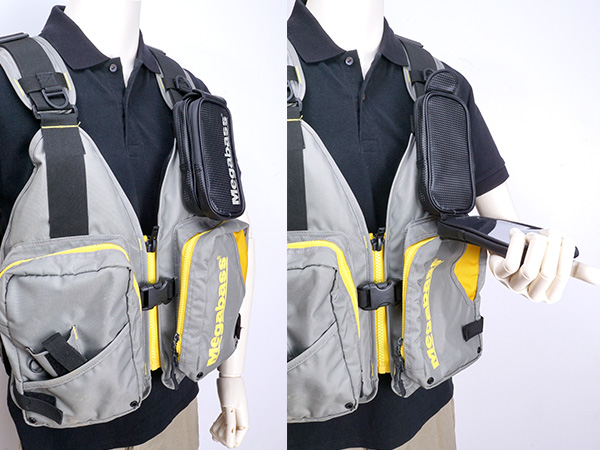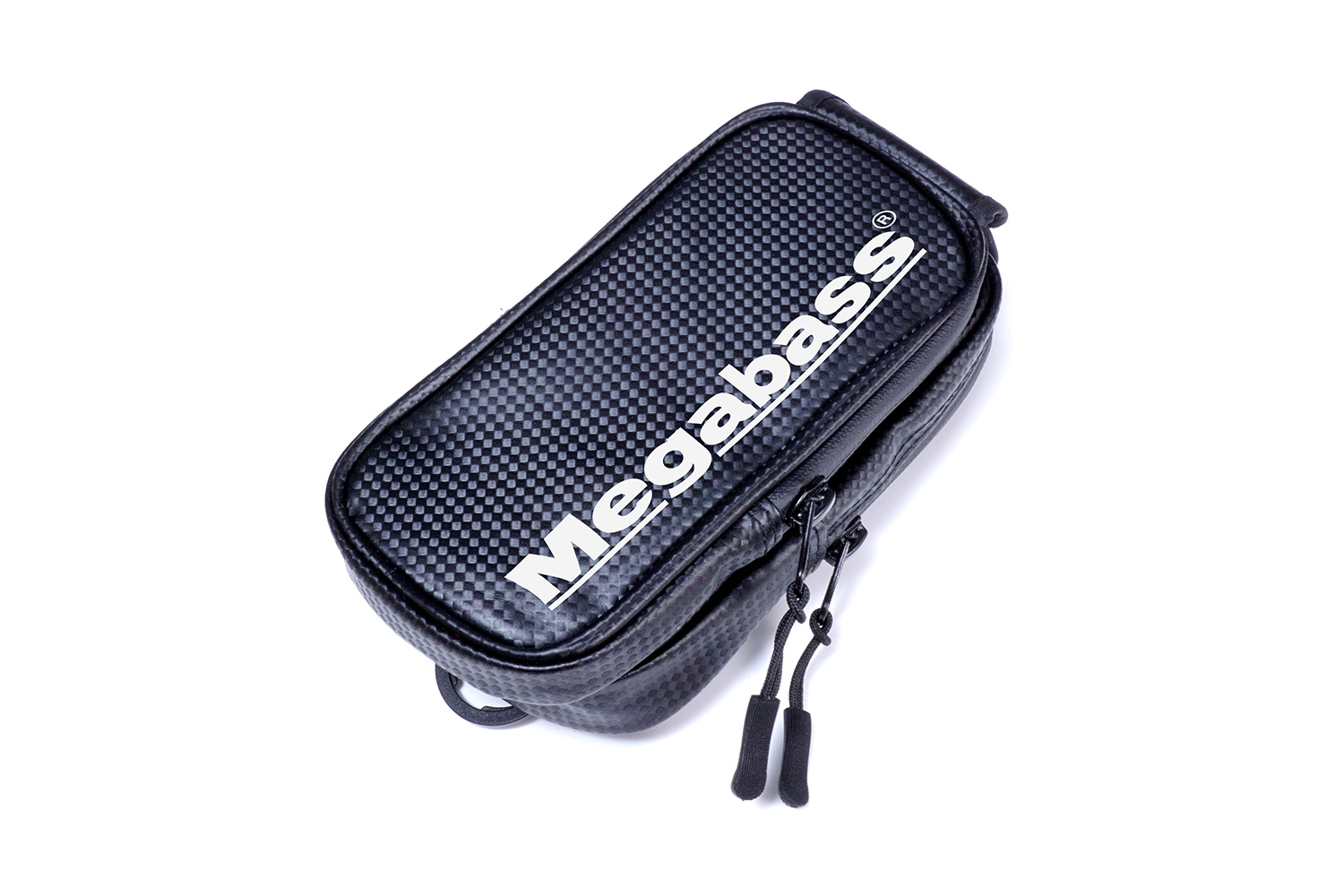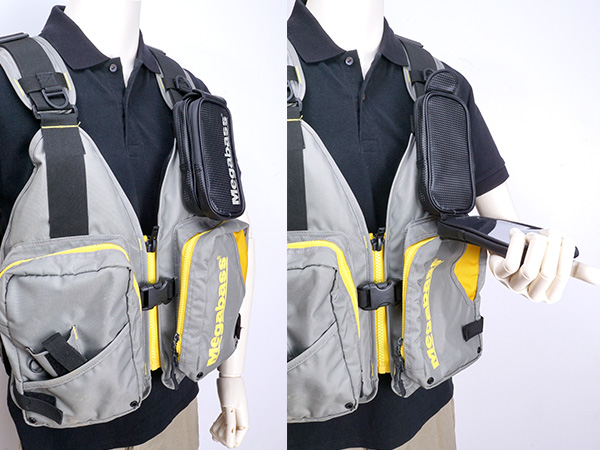 メガバス・モバイルポーチはスマートフォン用と小物入れ用の2つの部屋分かれており、スマートフォン用のスペースの内側へ画面を向けることによりポーチを装着したまま、スマートフォンの操作が可能。
裏面にはベルクロが横方向と縦方向、D管が上下に搭載されており、ゲームベストやカラビナフックを介してパンツへの装着が可能。
※防水仕様ではありません。
※画像はプロトタイプです。
The Megabass Mobile Pouch has two compartments, one for your smartphone, and one for miscellaneous small items. The smartphone is stored with the screen facing inward, allowing you to open up the pouch to operate your smartphone while wearing it. 
The backside features horizontal and vertical Velcro strips and buckles on the top and bottom, allowing for easy attachment to vests, or pants with the use of a carabiner.
Fabric : Tarpaulin and PVC
* Not Waterproof
* The photograph is a prototype.
SPEC
Length

85mm(W) × 170mm(H) × 50mm(D)

Other.1

メイン生地:ターポリン地 + 塩化ビニール

Price

メーカー希望小売価格
3,200 円 (税別)
TECHNOLOGY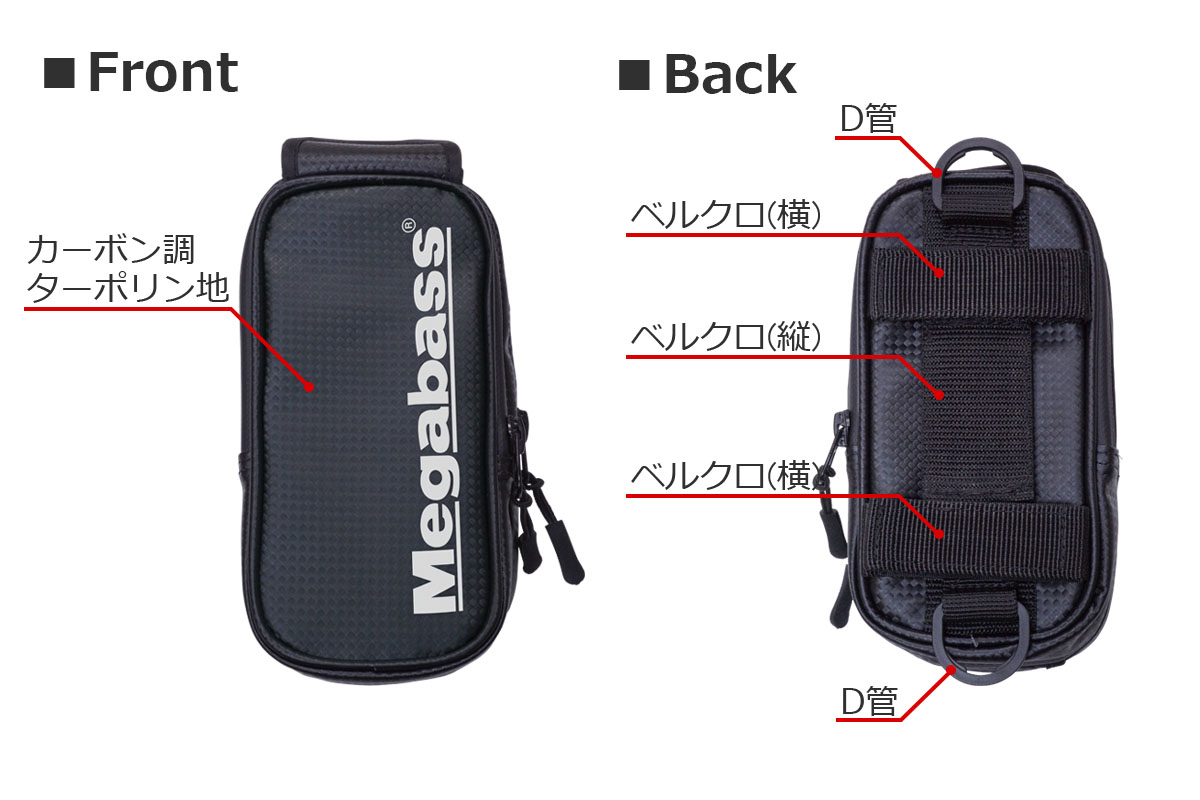 Detail1
Detail1
Carbon-Styled Tarpaulin Fabric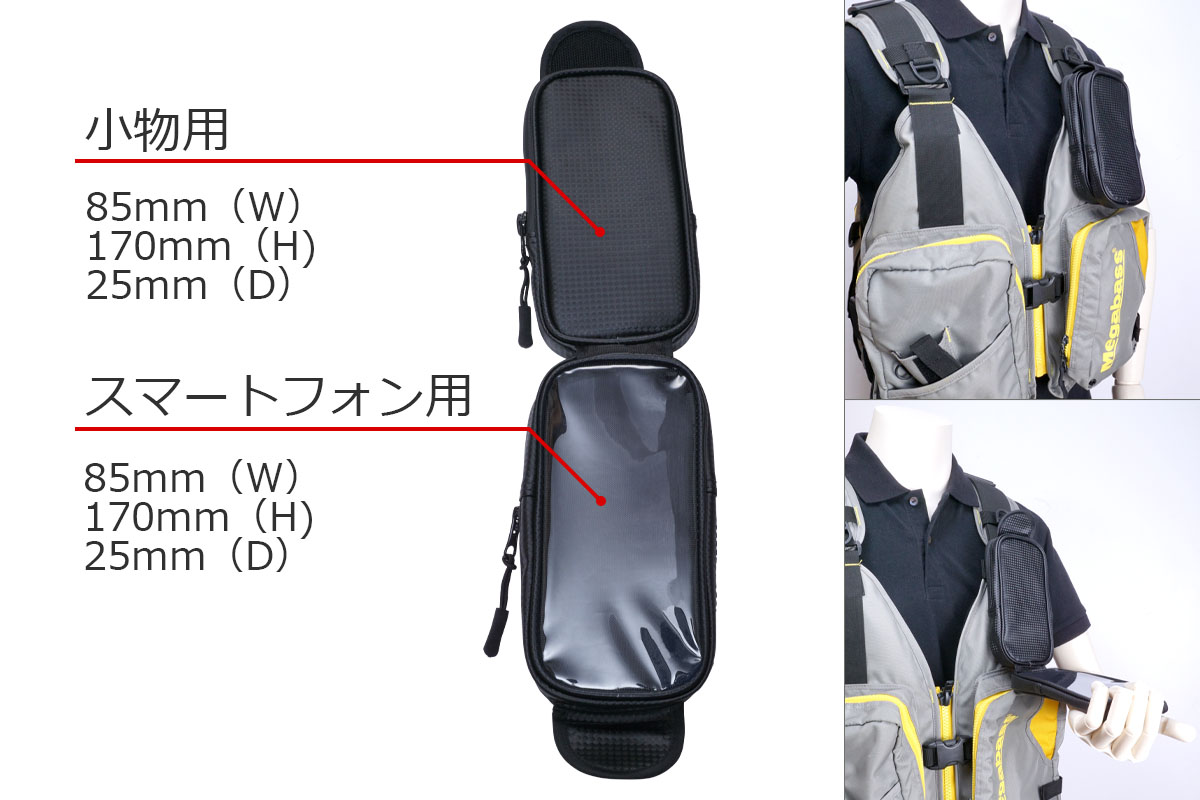 Detail2
Detail2
Operate Your Smartphone While Wearing It