バスロッドのファーストエディションが、革命を起こす。
The new edition bass rod will ignite a revolution.
LEVANTE

F3-611LVS 2P
ネコリグやダウンショットを駆使した緻密なアプローチで、獲れなかったあのビッグフィッシュを喰わせたい。F3-611LVSは、あと1インチで7フィートにせまるスーパーロングレングスです。喰わせの軽量リグに加えて、シャッドやミノーを使ったスーパーロングディスタンス・ アプローチによって、これまで以上に広範囲からターゲットを探り当てることができます。また、テクニカルなアプローチとして、PEラインシステムを使用して高比重ワームをカバーの奥に滑り込ませる、パワースピンゲームにも存分に対応。快適なキャストを実現するしなやかさを持ちながら、F3クラスのパワーを備えたF3-611LVSは、小型クランクやバイブなど、これまでベイトロッドで扱っていた釣りを存分にカバー。ベイトリールが繰り出しづらい逆風の状況下や、繊細なアプローチでしか獲れないクレバーなビックバスを攻略するために生まれた、「結果を出す」ためのハイパースピニングスペシャルです。
※画像はプロトタイプです。
The F3-611LVS is born of the desire to catch the fish that got away, using a delicate approache with neko rigs and down shots. The F3-611LVS is just an inch shy of 7'. It excels at a super long-distance approach using shads, minnows, and lightweight rigs, searching out targets from an even wider range than previously possible. It is also highly suited to technical approaches using a PE line system to send heavy worms deep into cover or in power spinning games. Having the flexibility for easy casting while retaining F3 class power, the F3-611LVS can use small cranks and vibration bait that were previously the domain of bait rods. Whether against headwinds that make you think twice about using a bait reel, or against clever big bass that will only fall to a delicate approach, this hyper-spinning special was designed to get results when you need them most.
* The photograph is a prototype
SPEC
Other.1

Closed Length : 108cm

Price

メーカー希望小売価格
18,000 円 (税別)
TECHNOLOGY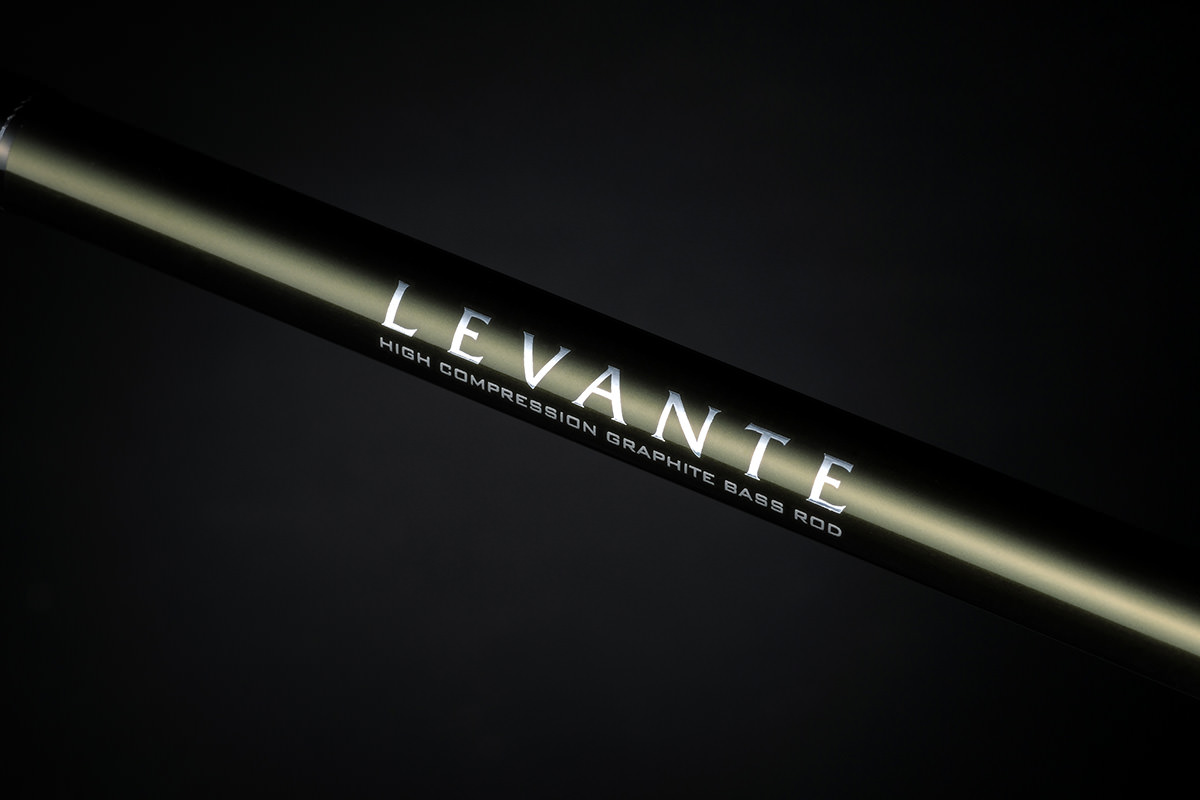 LEVANTE GRAPHITE SYSTEM
LEVANTE GRAPHITE SYSTEM
極限まで低レジン化したレヴァンテ独自の最新のグラファイトレイヤードシステムを導入し、リール装着時にロッドティップがもたらす重量感を削減化排除。キャストを高速化するシャープなキャスタビリティとルアーコントロール時の圧倒的なダイレクタビリティを追求。
ブランクスカラー:ペリドットメタリザート
The extremely low-resin construction utilizes the latest layered graphite system and eliminates the tip-heavy sensation that too often occurs when a reel is equipped. Each blank delivers powerful castability for high speed deployment and overwhelming controllability for lure actions.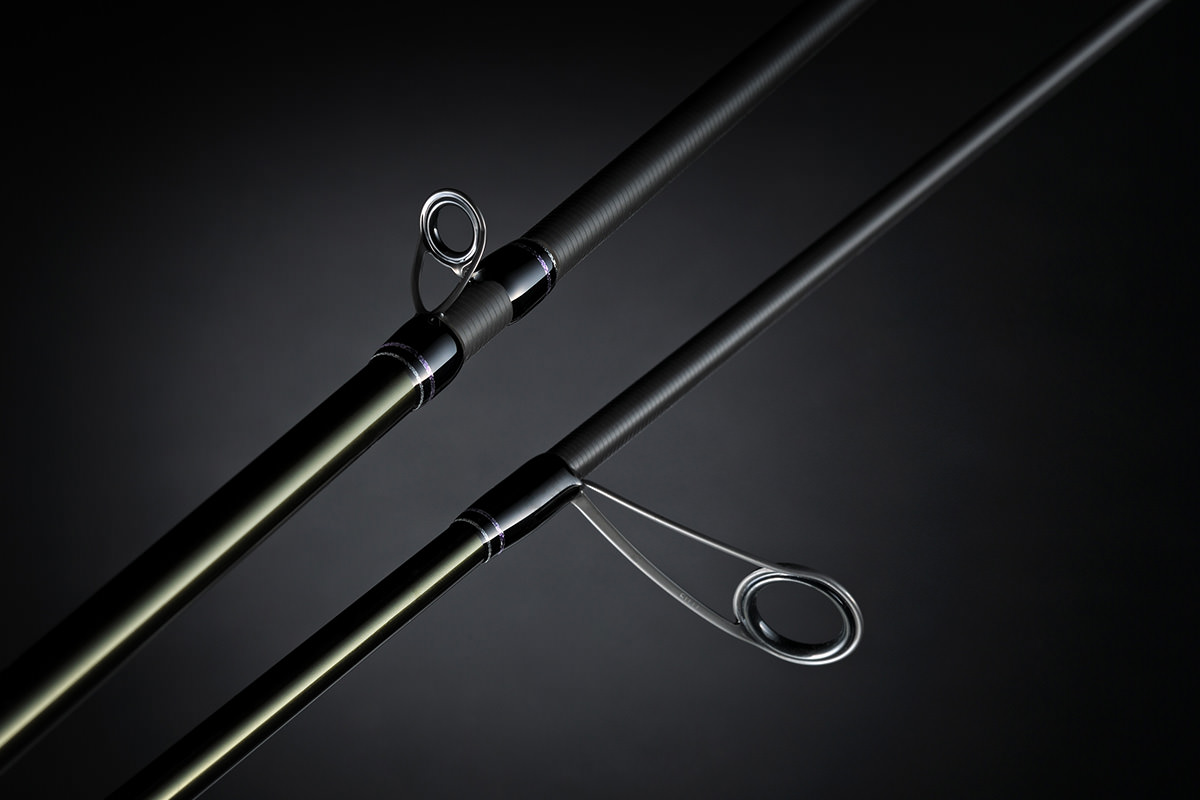 LEVANTE ORIGINAL GUIDE SYSTEM
LEVANTE ORIGINAL GUIDE SYSTEM
ガイドをテーパーごとに独自のアレンジを加えた競技用ガイドシステム。圧倒的なキャスタビリティは、スピーディーに広範囲をサーチしなければならないコンペディションのシーンでは欠かせないガイドシステムです。
A competition guide system that features unique guide specs for each taper. The overwhelming castability that comes from this guide system is absolutely necessary for competitive scenarios where a wide area needs to be covered in a short amount of time.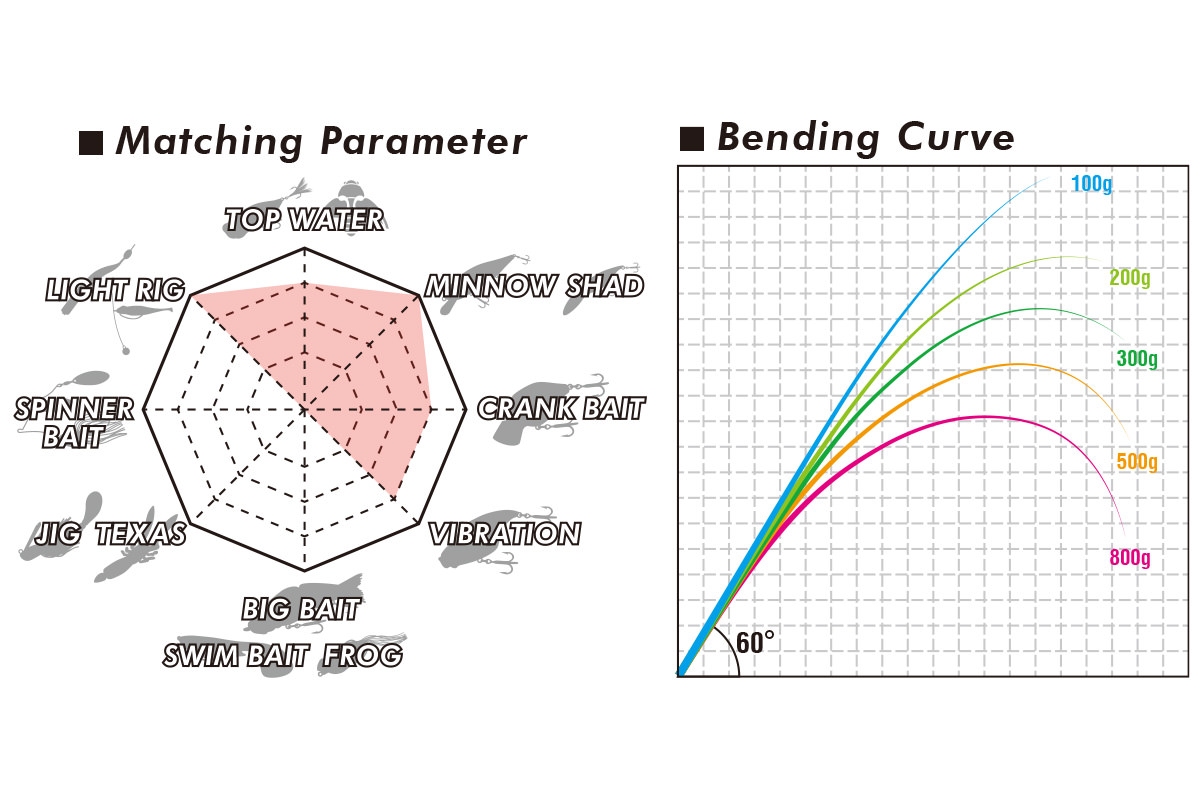 Matching Parameter
Bending Curve Matching Parameter
Bending Curve