オロチX4の正統進化版であるOROCHI XXX マルチピースモデル。
オロチX4の正統進化版であるOROCHI XXX マルチピースモデル。
OROCHI XXX MULTI PIECES MODEL

DESTRUCTION 70
F7-70K 2P
オールダブルフットガイドで武装したモンスターハンティング専用機として、2ozクラスまでのスイムベイトやビッグベイトによるモンスターハンティングから、ジグやパンチングによるウィードジャングル攻撃、そして、水面を覆うベジテーションマットでのフロッグゲームまでやってのける、超絶トルクを発揮するスーパーストロングシャフト.
ハードカヴァーの接近戦から、ヘヴィウエイトルアーのディスタンスゲームまでをこなす、マルチなモンスター爆撃機として、その名のとおり、従来のビッグゲームロッドのイメージを破壊する、次世代のモンスターハンティングシャフトです。
高強度なオールダブルフットガイドを採用し、極太ラインをストレスなく使用可能です。
※画像はプロトタイプです。
The F7-70K's super strong shaft is equipped with double-footed guides for heavyweight hunting.
Designed primarily for swimbaits up to 2 oz. and punching heavy cover, the F7-70K's length and power also translate well for frogging in heavy mats and vegetation.
Ideal for both short distance structure fishing and launching heavyweight lures, the F7-70K is a multi-purpose monster hunter built to tip the odds in your favor.
* The photograph is a prototype.
SPEC
Other.1

Closed Length : 110cm

Price

メーカー希望小売価格
27,000 円 (税別)
TECHNOLOGY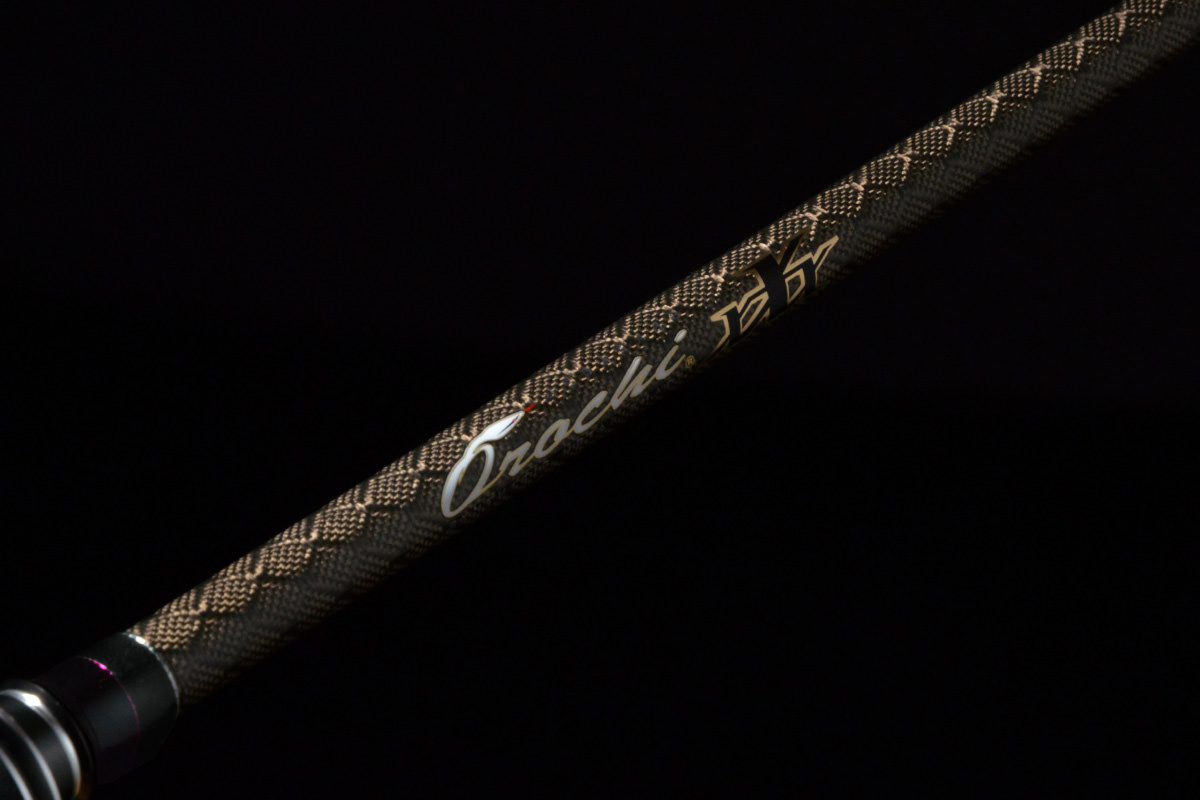 kabt(X47-ASL Metal Fiber Blanks)
kabt(X47-ASL Metal Fiber Blanks)
kabt(カブト)はASL(形状記憶合金)をマイクロファイバー(極細繊維状)に加工して束ね、多軸化し47度の角度でX字状に重ねたものをさらに47度に3層重ねたXXX(カイザ)の由来にもなった、金属繊維なのに張りだけでなく粘りがあり、なおかつ軽量で耐力に優れた多軸ブランクス。
The Megabass development team is proud to introduce kabt, a material and build process that results in a lighter blank, with higher load-bearing capacity and greater responsiveness. Leveraging the unique characteristics of next-generation braided microfiber with ASL shape-memory metal alloy, the metal fibers exhibit not only incredible tensile strength, but also a tenacious resilience, resulting in greater power and sensitivity. Each ASL multi-axis metal fiber layer is laid at 47-degree angles in a triple-layer pattern, which results in the "XXX" pattern from which the Orochi XXX (Triple Kaiza) derives its name.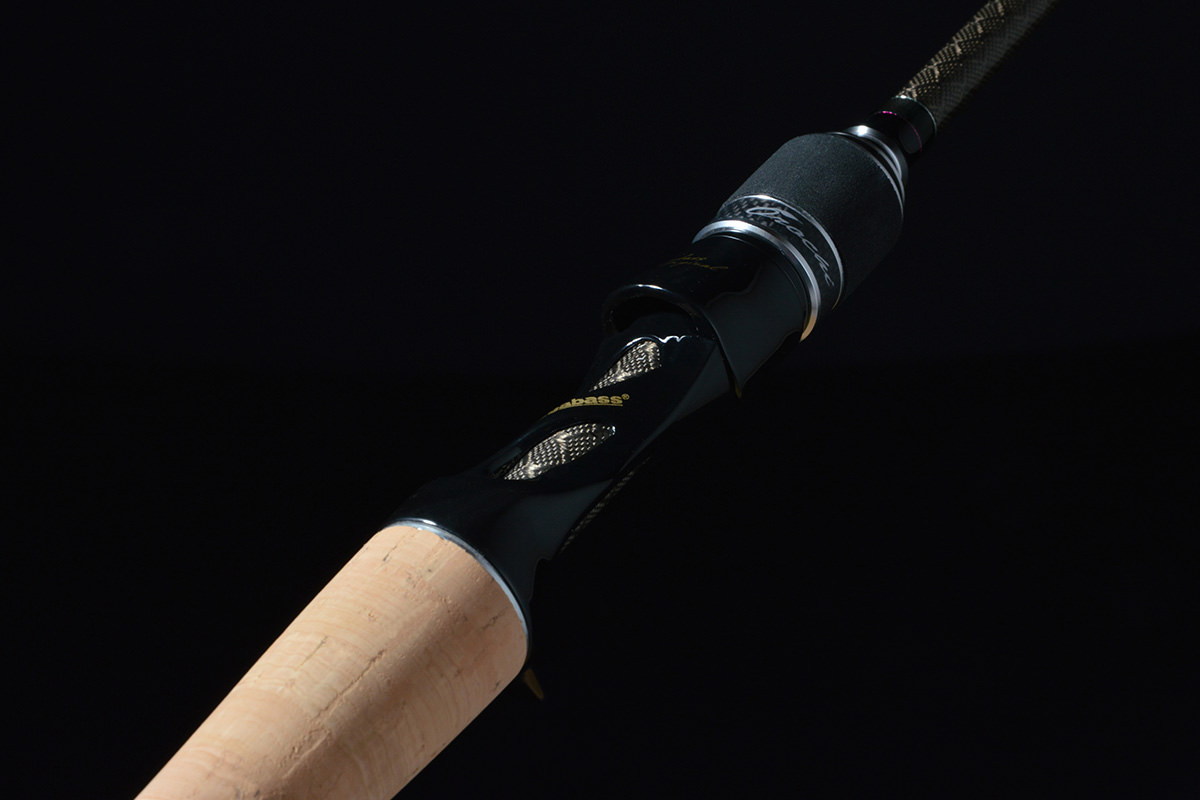 Spiral Architect Reel Seat
Spiral Architect Reel Seat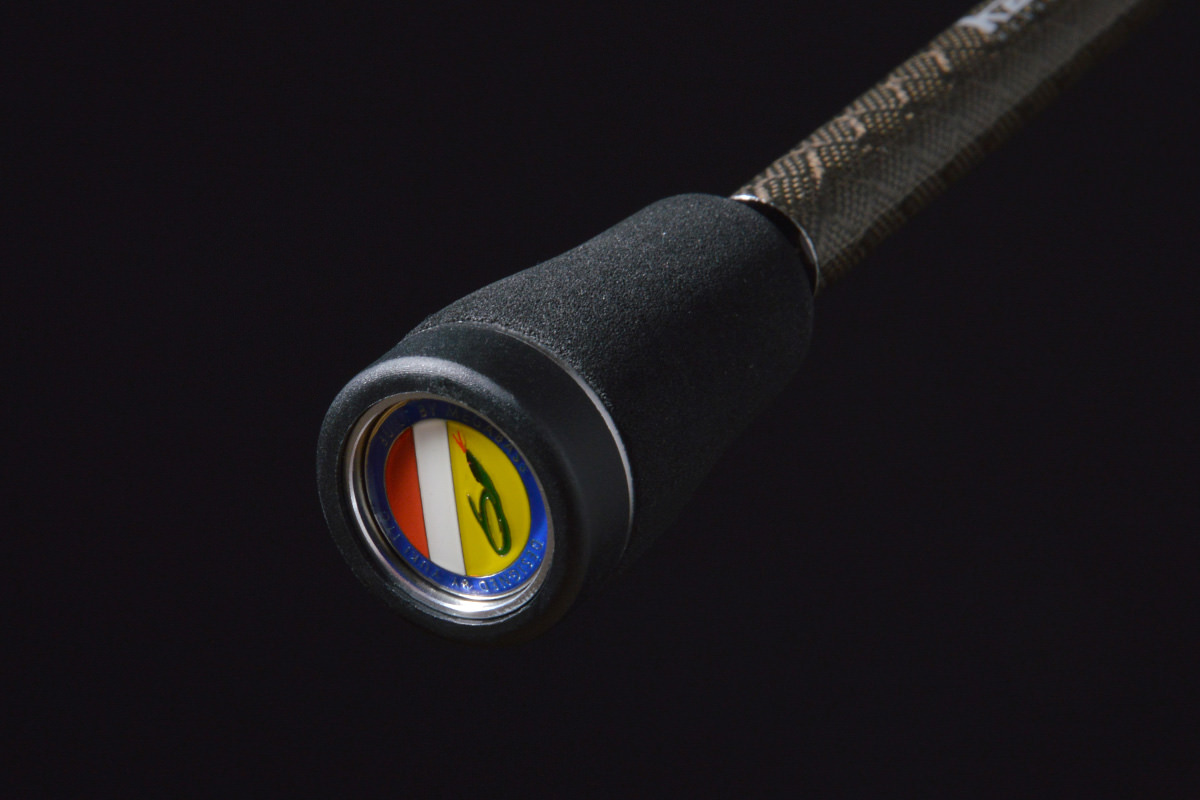 Orochi Cloisonne Emblem
Orochi Cloisonne Emblem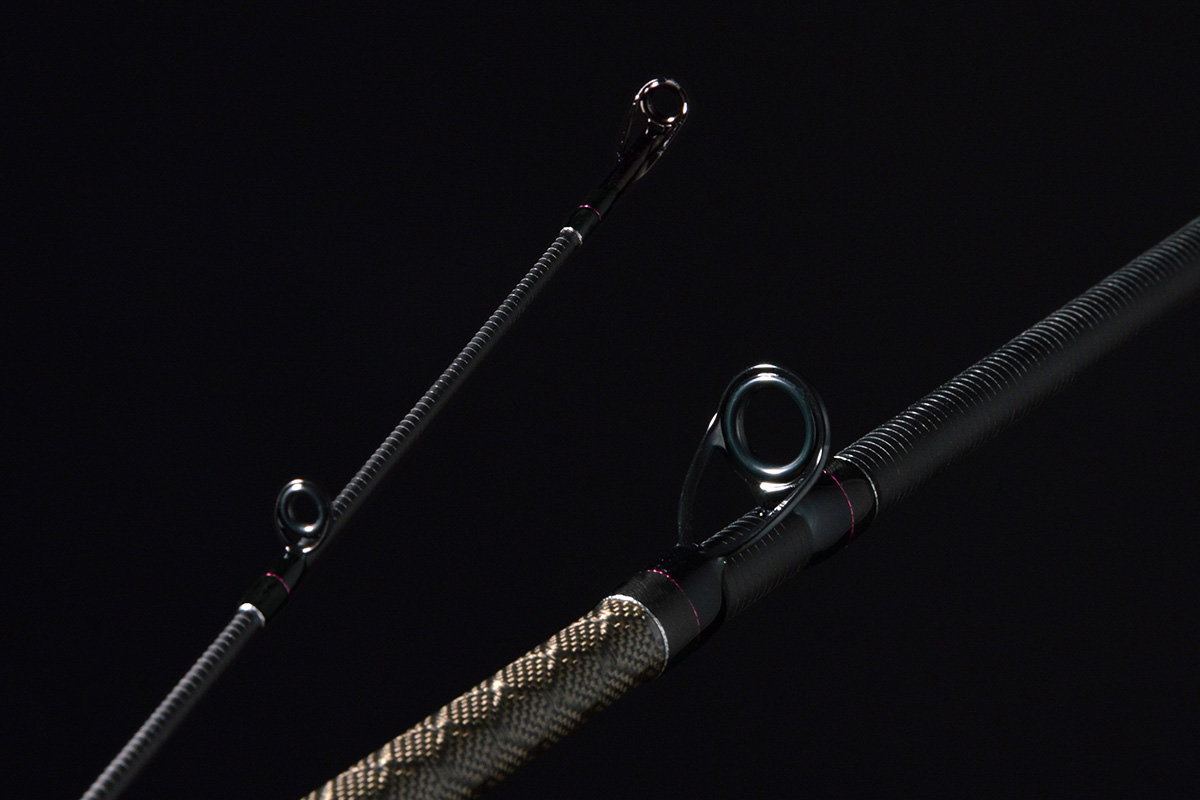 Megabass Original Guide Setting
Megabass Original Guide Setting