世界激震!ニューテクノロジーが、バスフィッシングを変える。
世界激震!ニューテクノロジーが、バスフィッシングを変える。
OROCHI XXX

HYPER DISTANCE
F6.1/2-86K
オロチXXX(カイザ)シリーズ最長となる8フィート6インチのスーパーロングシャフト。広大なエリアを絨毯爆撃する長距離ショアゲームに特化したジャパン専用モデルが「ハイパーディスタンス」です。Kabtマテリアルが具現化する軸ブレなき筋金入りの高剛性シャフトは、長尺ロッドのダルミを排したスムーズな振り抜きを実現。圧倒的なロングキャスタビリティをサポート。ヘヴィキャロライナリグや大型ミノー、バイブレーション等をはるか彼方へ飛ばし、長距離のルアーコントロールでもロングロッドとは思えないシャープなダイレクトフィールをもたらしています。テストでは、グリップレングスの最適化を徹底的に煮詰め、取り回しも非常にスムーズ。今まであきらめていた沖のハニースポットを直撃し、フレッシュなモンスターを捕獲するためのスペシャルファンクションモデルです。
※画像はプロトタイプです。
This 8'6" shaft is the longest in the OROCHI XXX KAIZA series. The Hyper Distance is a Japan model specializing in carpet-bombing a vast area with long distance shore games. The Kabt material helps realize a rock-solid high rigidity shaft that eliminates the dull, sagginess of past rods, creating a smooth swing. This model excels at extreme long-distance casting. It can cast large minnows, heavy Carolina rigs, vibration bait, and more far into the distance all while giving you sharp and direct lure control unlike that of other long-distance rods. The optimal grip length was devised through extensive testing resulting in extremely smooth handling. This special function model will allow you to attack offshore sweet spots that you had previously given up on so you can capture some fresh monsters. 
* The photograph is a prototype.
SPEC
Other.1

Closed Length : 233cm

Price

メーカー希望小売価格
27,000 円 (税別)
TECHNOLOGY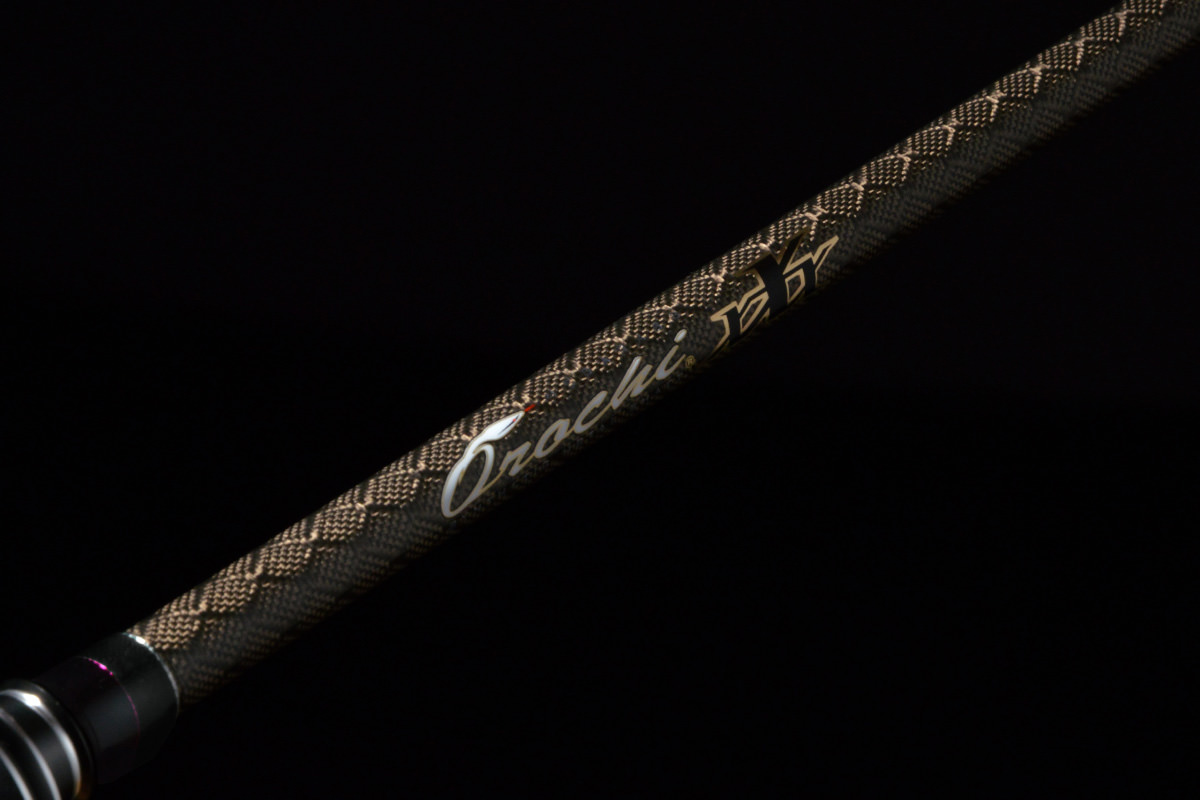 kabt(X47-ASL Metal Fiber Blanks)
kabt(X47-ASL Metal Fiber Blanks)
kabt(カブト)はASL(形状記憶合金)をマイクロファイバー(極細繊維状)に加工して束ね、多軸化し47度の角度でX字状に重ねたものをさらに47度に3層重ねたXXX(カイザ)の由来にもなった、金属繊維なのに張りだけでなく粘りがあり、なおかつ軽量で耐力に優れた多軸ブランクス。
The Megabass development team is proud to introduce kabt, a material and build process that results in a lighter blank, with higher load-bearing capacity and greater responsiveness. Leveraging the unique characteristics of next-generation braided microfiber with ASL shape-memory metal alloy, the metal fibers exhibit not only incredible tensile strength, but also a tenacious resilience, resulting in greater power and sensitivity. Each ASL multi-axis metal fiber layer is laid at 47-degree angles in a triple-layer pattern, which results in the "XXX" pattern from which the Orochi XXX (Triple Kaiza) derives its name.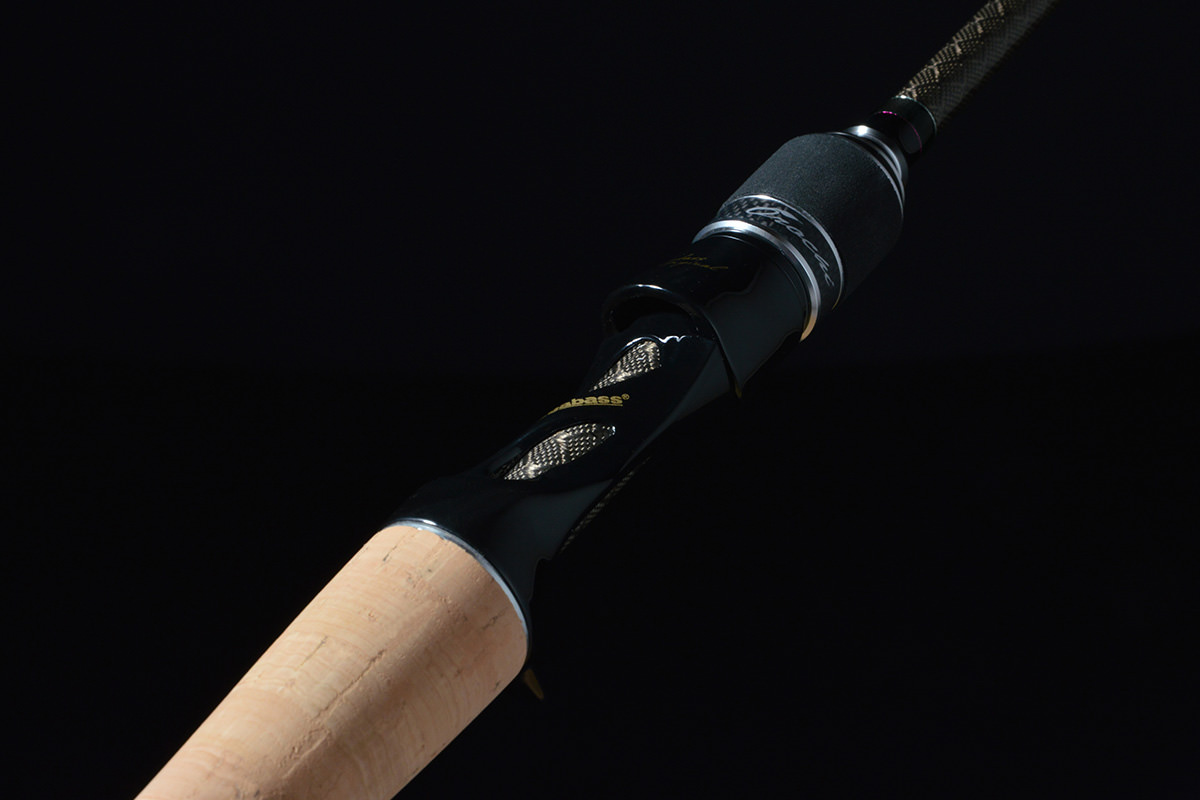 Spiral Architect Reel Seat
Spiral Architect Reel Seat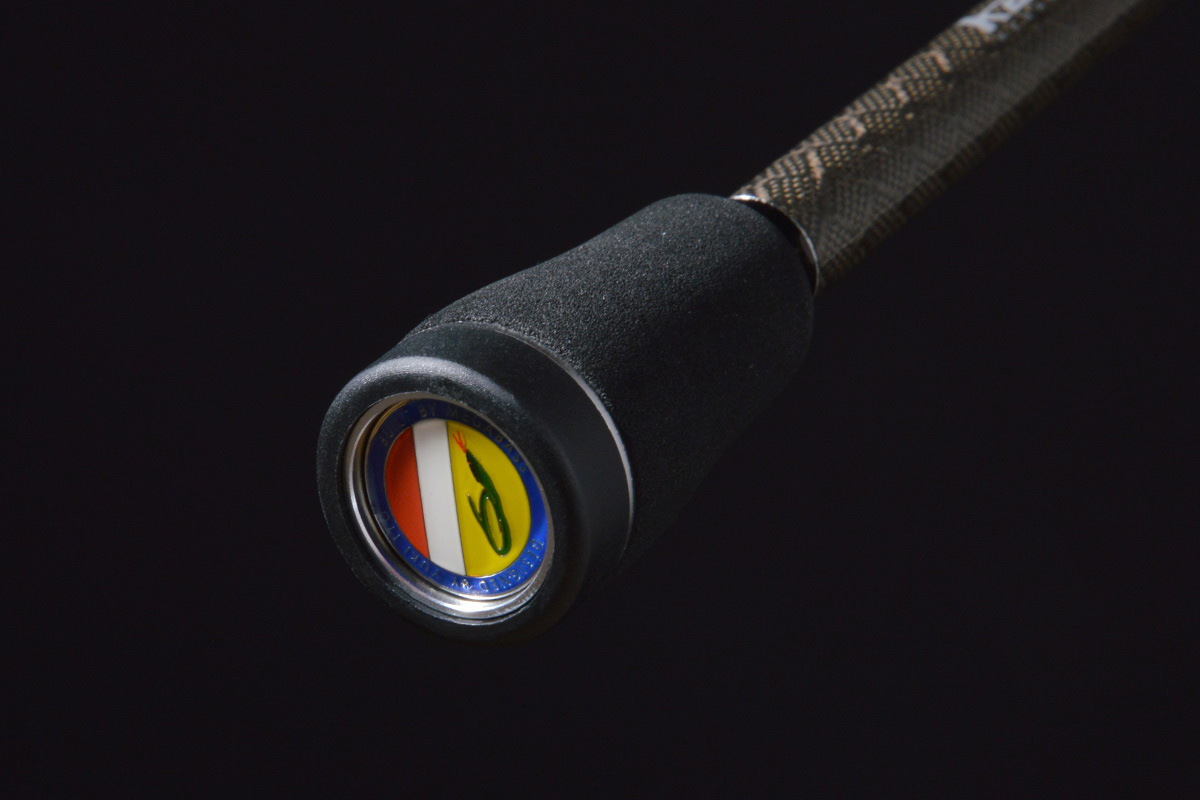 Orochi Cloisonne Emblem
Orochi Cloisonne Emblem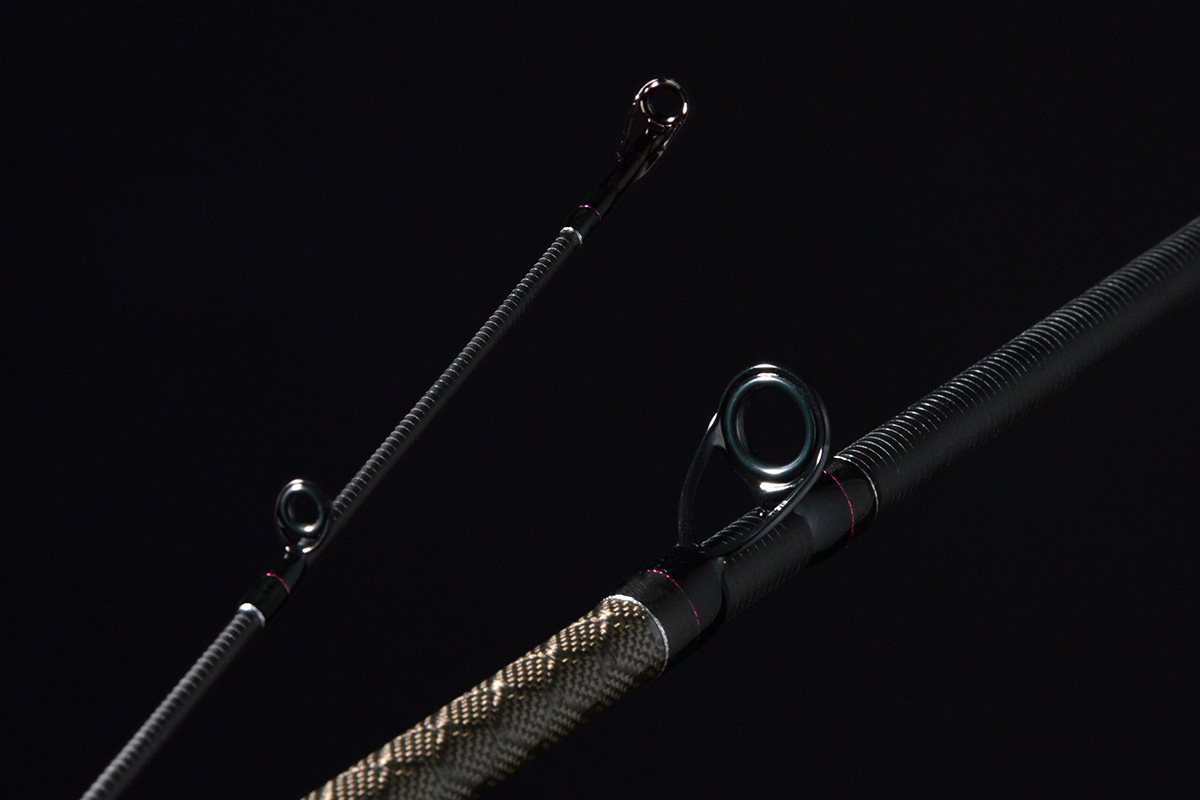 Megabass Original Guide Setting
Megabass Original Guide Setting