世界激震!ニューテクノロジーが、バスフィッシングを変える。
世界激震!ニューテクノロジーが、バスフィッシングを変える。
OROCHI XXX

ONETEN STICK
F4-65K
国内だけでなくUSAトーナメントでも驚異的な戦果を誇るビジョン・ワンテンシリーズを意のままに操るために製作された、ジャークベイト専用スペシャリティロッド。ワンテンスティック特有の粘り強いブランクスは、ジャークベイト特有の突発的なバイトも絡め獲ることが可能。グリップをショート化することによりジャークでの疲労感を軽減し、スムーズな連続ジャークを可能にしました。広大なオープンフィールドや、足場の高さを選ぶことなく、快適な取り回しとバランスを実現しました。 トップウォーターや巻物でも優れたポテンシャルを堪能できる、スペシャルロッドです。
※画像はプロトタイプです。
The ONETEN STICK was built to maximize the potential of Megabass jerkbaits, such as the renowned VISION ONETEN. Well balanced, shortened rear-grip design allows angler to focus all attention and effort to keep their jerkbait darting and dancing. 6'5" length allows for quick, crisp rod work, and minimizes fatigue.
While developed for jerkbaits, the ONETEN STICK is also well-suited for topwater applications that require masterful rod cadence.
* The photograph is a prototype.
SPEC
Price

メーカー希望小売価格
25,000 円 (税別)
TECHNOLOGY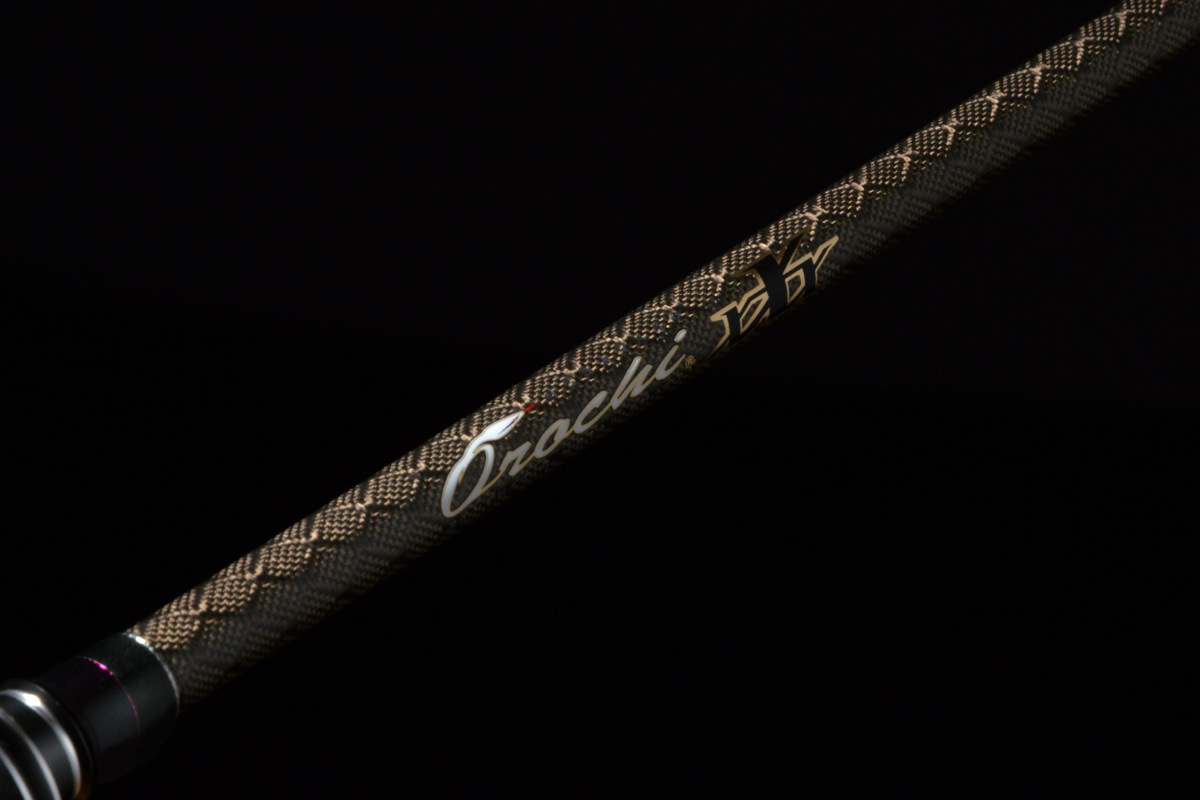 kabt(X47-ASL Metal Fiber Blanks)
kabt(X47-ASL Metal Fiber Blanks)
kabt(カブト)はASL(形状記憶合金)をマイクロファイバー(極細繊維状)に加工して束ね、多軸化し47度の角度でX字状に重ねたものをさらに47度に3層重ねたXXX(カイザ)の由来にもなった、金属繊維なのに張りだけでなく粘りがあり、なおかつ軽量で耐力に優れた多軸ブランクス。
The Megabass development team is proud to introduce kabt, a material and build process that results in a lighter blank, with higher load-bearing capacity and greater responsiveness. Leveraging the unique characteristics of next-generation braided microfiber with ASL shape-memory metal alloy, the metal fibers exhibit not only incredible tensile strength, but also a tenacious resilience, resulting in greater power and sensitivity. Each ASL multi-axis metal fiber layer is laid at 47-degree angles in a triple-layer pattern, which results in the "XXX" pattern from which the Orochi XXX (Triple Kaiza) derives its name.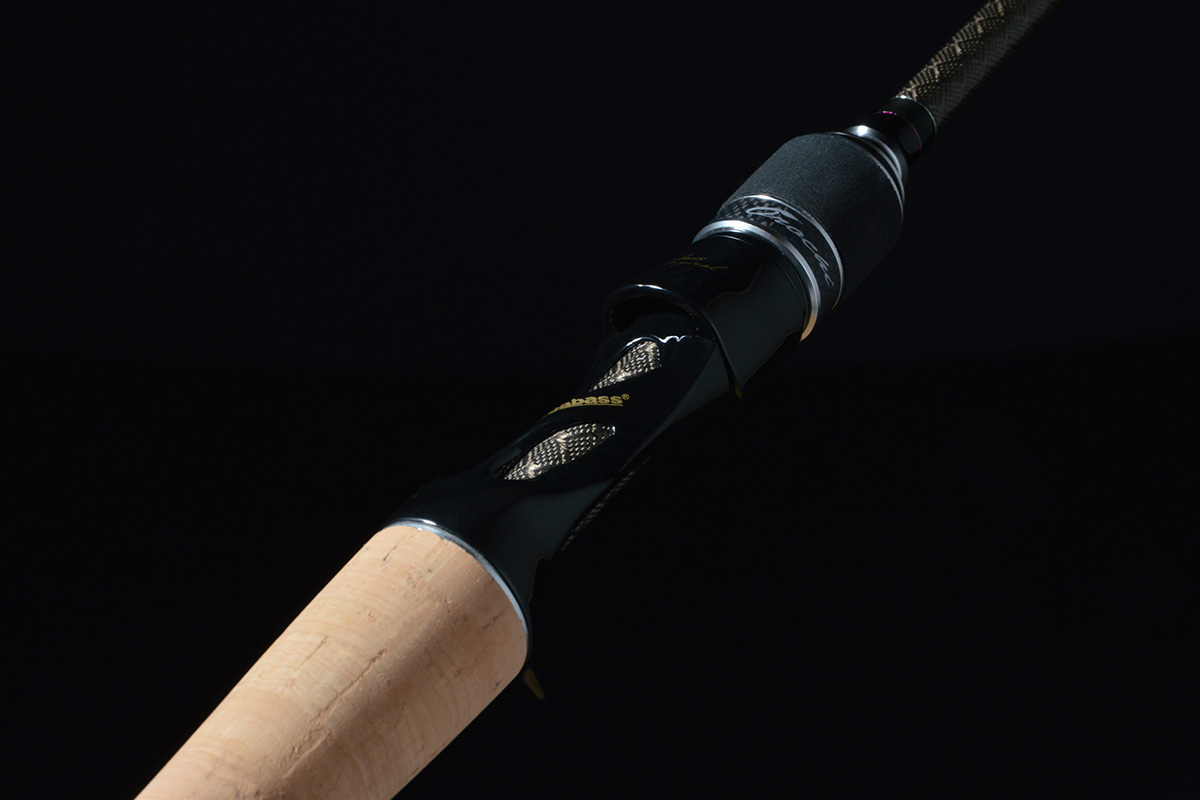 Spiral Architect Reel Seat
Spiral Architect Reel Seat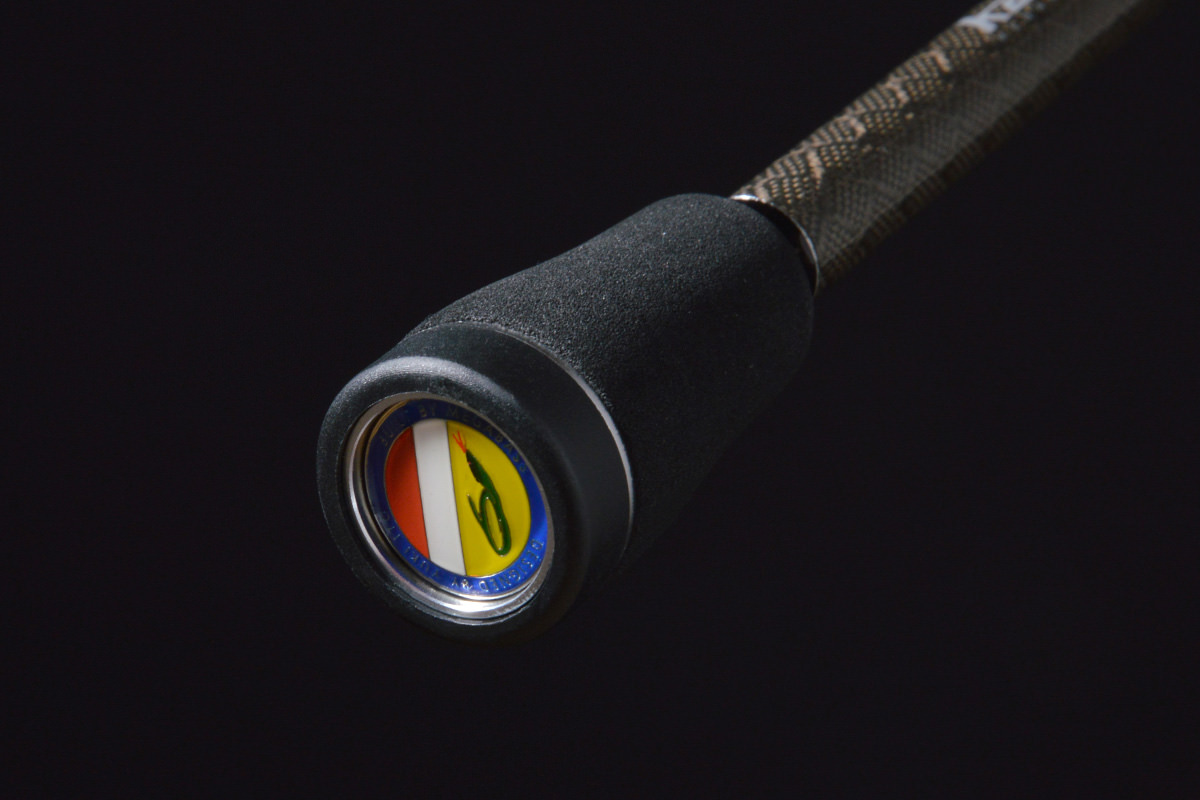 Orochi Cloisonne Emblem
Orochi Cloisonne Emblem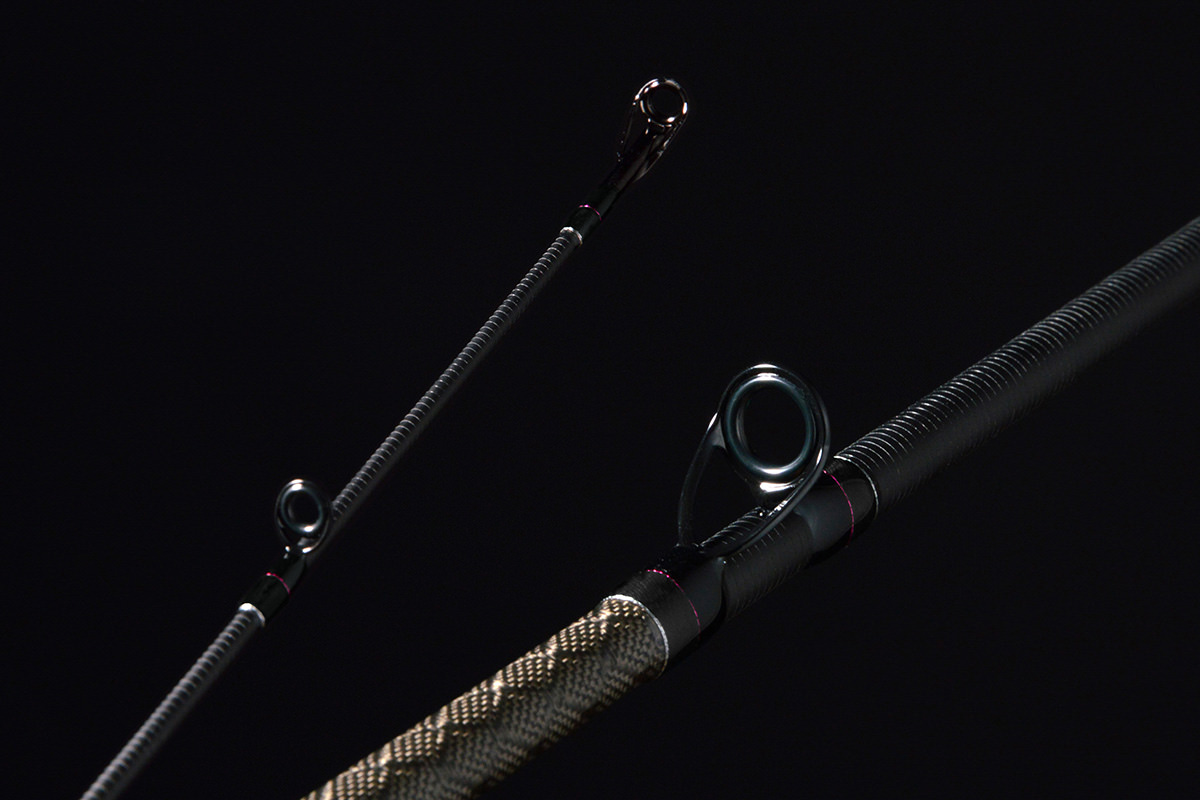 Megabass Original Guide Setting
Megabass Original Guide Setting