世界激震!ニューテクノロジーが、バスフィッシングを変える。
世界激震!ニューテクノロジーが、バスフィッシングを変える。
OROCHI XXX

JADEPYTHON
F3-610KS
シャッドやミノーなどのスモールプラグから、カヴァー周りでのワーミングまでボート、ショア問わず一本で幅広く対応するメガバスを代表するマルチパフォーマンスロッド。
ライトラインはもちろん6lb以上のラインやPEシステムでのスモラバや、高比重ワームを用いたライトカヴァーフィッシングにも高次元に対応。
スピニングタックルではキャッチ困難なビッグバスを確実に取り込むことができます。
フィールド、スタイル問わず活躍する一本です。
※画像はプロトタイプです。
From shore or boat deck, the F3-610KS is a multi-purpose workhorse, handling applications throughout the water column. KABT blank and versatile taper deliver maximum performance from minnow-type hardbaits, drop-shots and shakey heads. Perfect for targeting finicky fish near structure with the finesse and power required to elicit key bites, and pull targets from cover.
* The photograph is a prototype.
SPEC
Price

メーカー希望小売価格
25,000 円 (税別)
TECHNOLOGY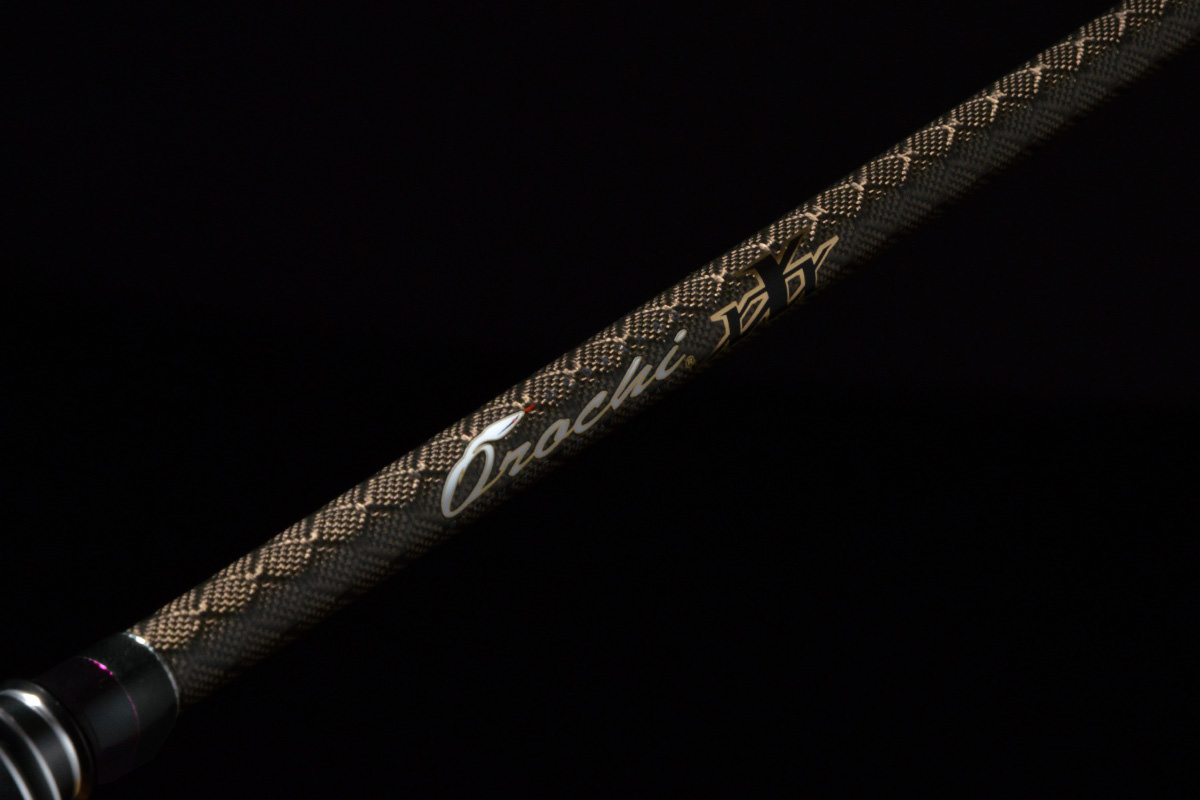 kabt(X47-ASL Metal Fiber Blanks)
kabt(X47-ASL Metal Fiber Blanks)
kabt(カブト)はASL(形状記憶合金)をマイクロファイバー(極細繊維状)に加工して束ね、多軸化し47度の角度でX字状に重ねたものをさらに47度に3層重ねたXXX(カイザ)の由来にもなった、金属繊維なのに張りだけでなく粘りがあり、なおかつ軽量で耐力に優れた多軸ブランクス。
The Megabass development team is proud to introduce kabt, a material and build process that results in a lighter blank, with higher load-bearing capacity and greater responsiveness. Leveraging the unique characteristics of next-generation braided microfiber with ASL shape-memory metal alloy, the metal fibers exhibit not only incredible tensile strength, but also a tenacious resilience, resulting in greater power and sensitivity. Each ASL multi-axis metal fiber layer is laid at 47-degree angles in a triple-layer pattern, which results in the "XXX" pattern from which the Orochi XXX (Triple Kaiza) derives its name.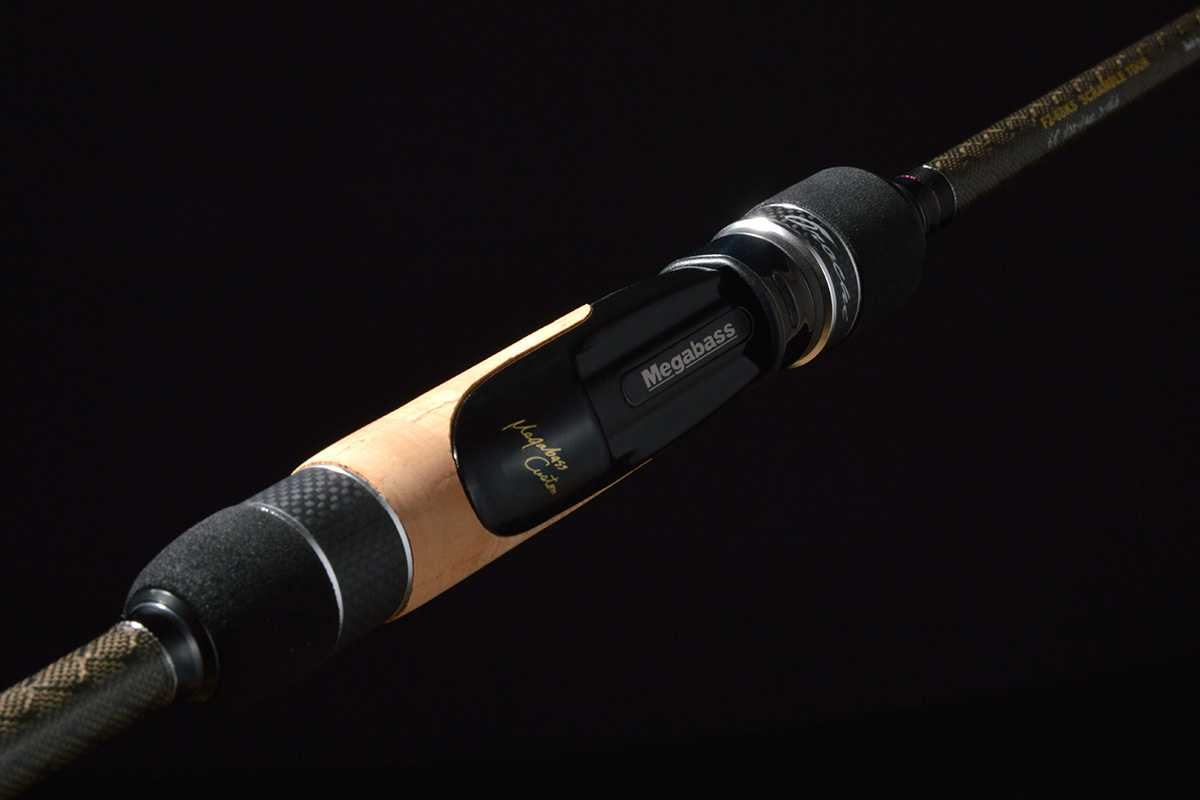 VSS Reel Seat
Spiral Architect Reel Seat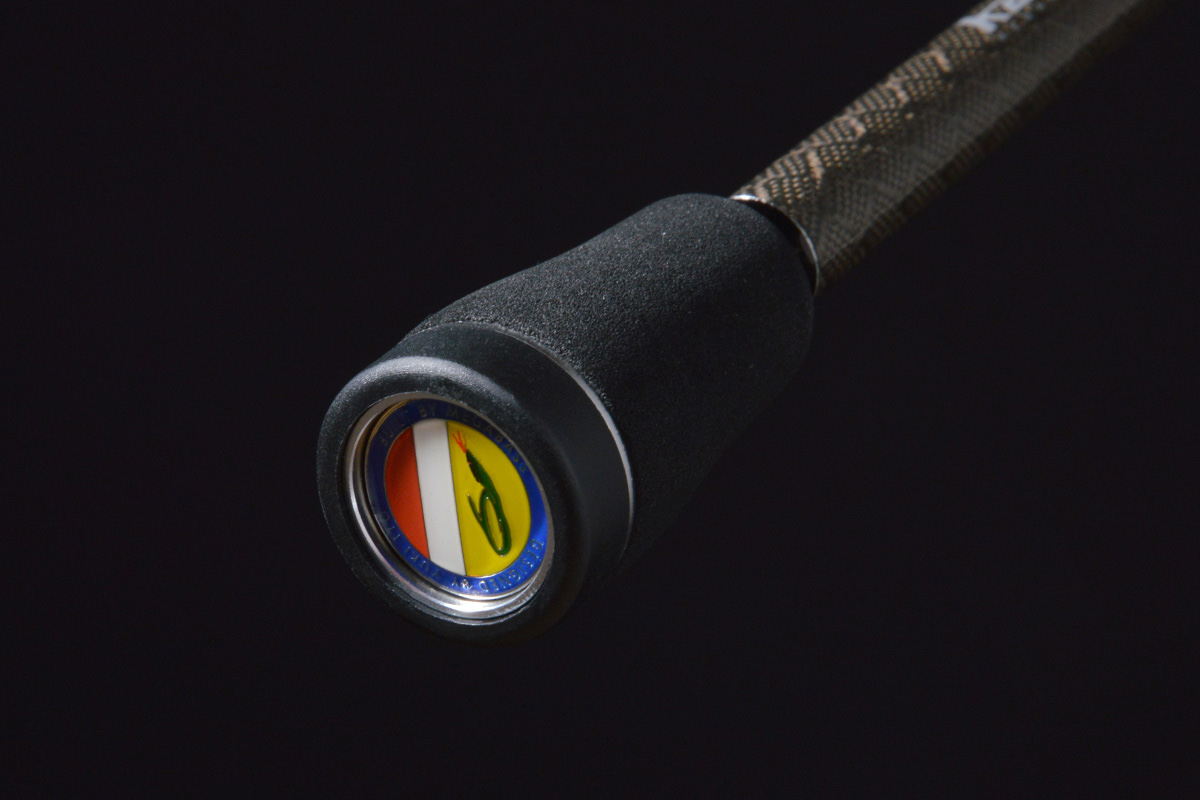 Orochi Cloisonne Emblem
Orochi Cloisonne Emblem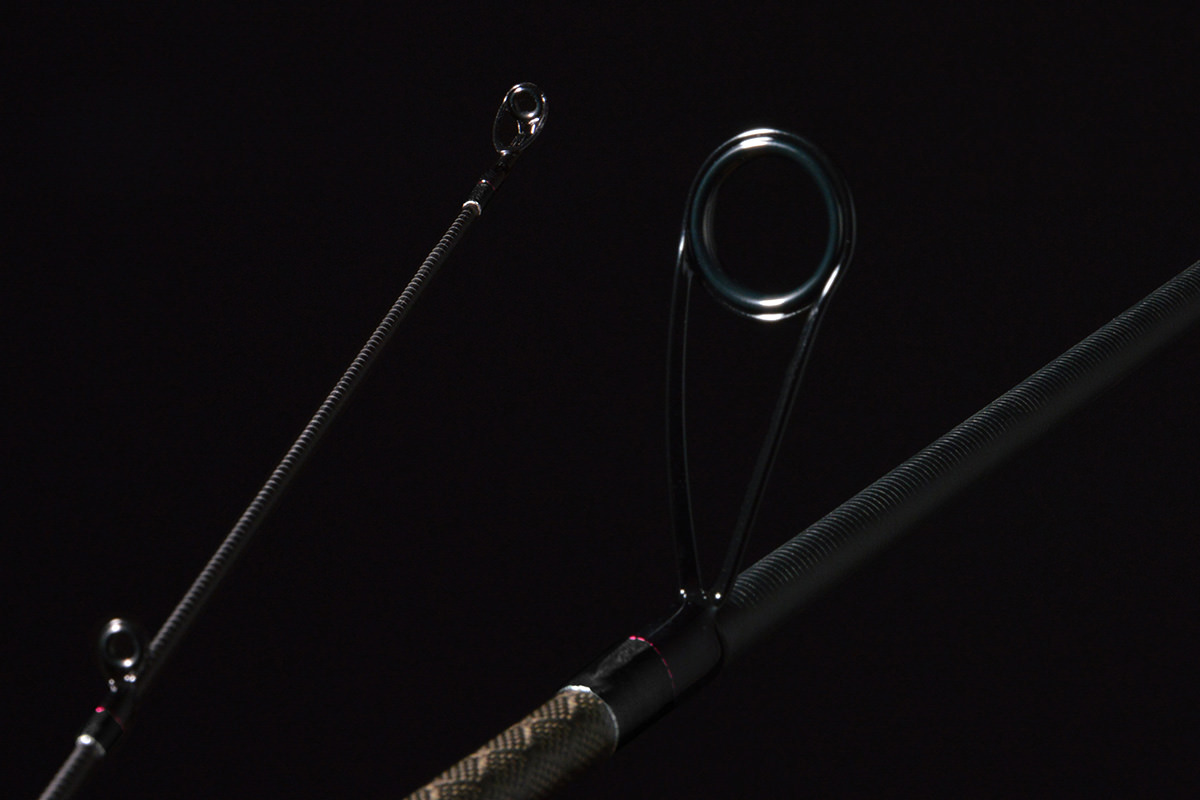 Megabass Original Guide Setting
Megabass Original Guide Setting