世界激震!ニューテクノロジーが、バスフィッシングを変える。
世界激震!ニューテクノロジーが、バスフィッシングを変える。
OROCHI XXX

BLACK THEMIS
F2.1/2-67K
柔軟性の高いフレキシブルなテーパーによって、スモールラバージグやベイトネコといったソフトルアーはもちろん、小型プラグをより投げやすく、より遠くまで飛ばし、高い精度で正確に攻めていくフィッシングスタイルに対応。ルアーの持つポテンシャルを最大限に引き出すことが出来るライトバーサタイルロッドに仕上がっています。
スピニングで攻めあぐねたフィールドを高精度に攻略できる一本です。
※画像はプロトタイプです。
Smooth, intuitive taper and KABT blank design draw full potential from small rubber jigs, Neko rigs, and small plugs. Tightly-wound blank fibers release maximum energy with each cast, powering greater distance. 
F2.1/2-67K is ideal for approaches that require the utmost precision. 
* The photograph is a prototype.
SPEC
Price

メーカー希望小売価格
24,000 円 (税別)
TECHNOLOGY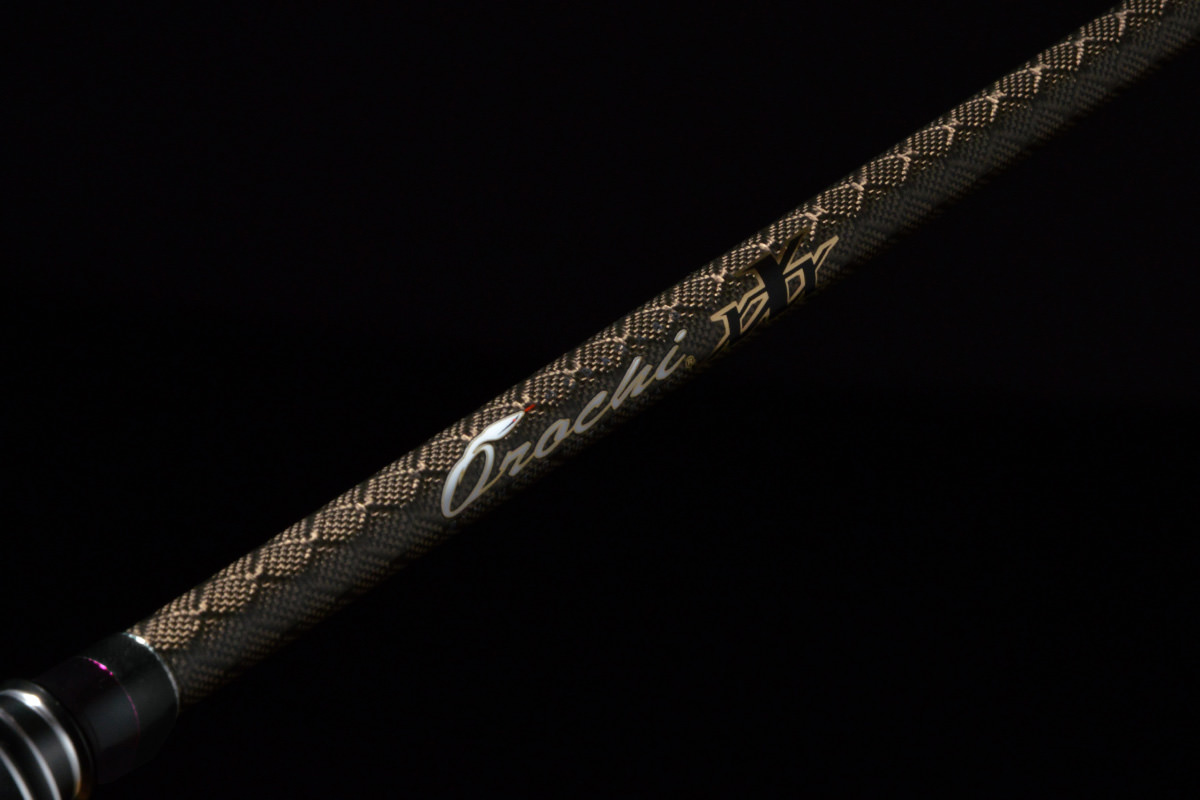 kabt(X47-ASL Metal Fiber Blanks)
kabt(X47-ASL Metal Fiber Blanks)
kabt(カブト)はASL(形状記憶合金)をマイクロファイバー(極細繊維状)に加工して束ね、多軸化し47度の角度でX字状に重ねたものをさらに47度に3層重ねたXXX(カイザ)の由来にもなった、金属繊維なのに張りだけでなく粘りがあり、なおかつ軽量で耐力に優れた多軸ブランクス。
The Megabass development team is proud to introduce kabt, a material and build process that results in a lighter blank, with higher load-bearing capacity and greater responsiveness. Leveraging the unique characteristics of next-generation braided microfiber with ASL shape-memory metal alloy, the metal fibers exhibit not only incredible tensile strength, but also a tenacious resilience, resulting in greater power and sensitivity. Each ASL multi-axis metal fiber layer is laid at 47-degree angles in a triple-layer pattern, which results in the "XXX" pattern from which the Orochi XXX (Triple Kaiza) derives its name.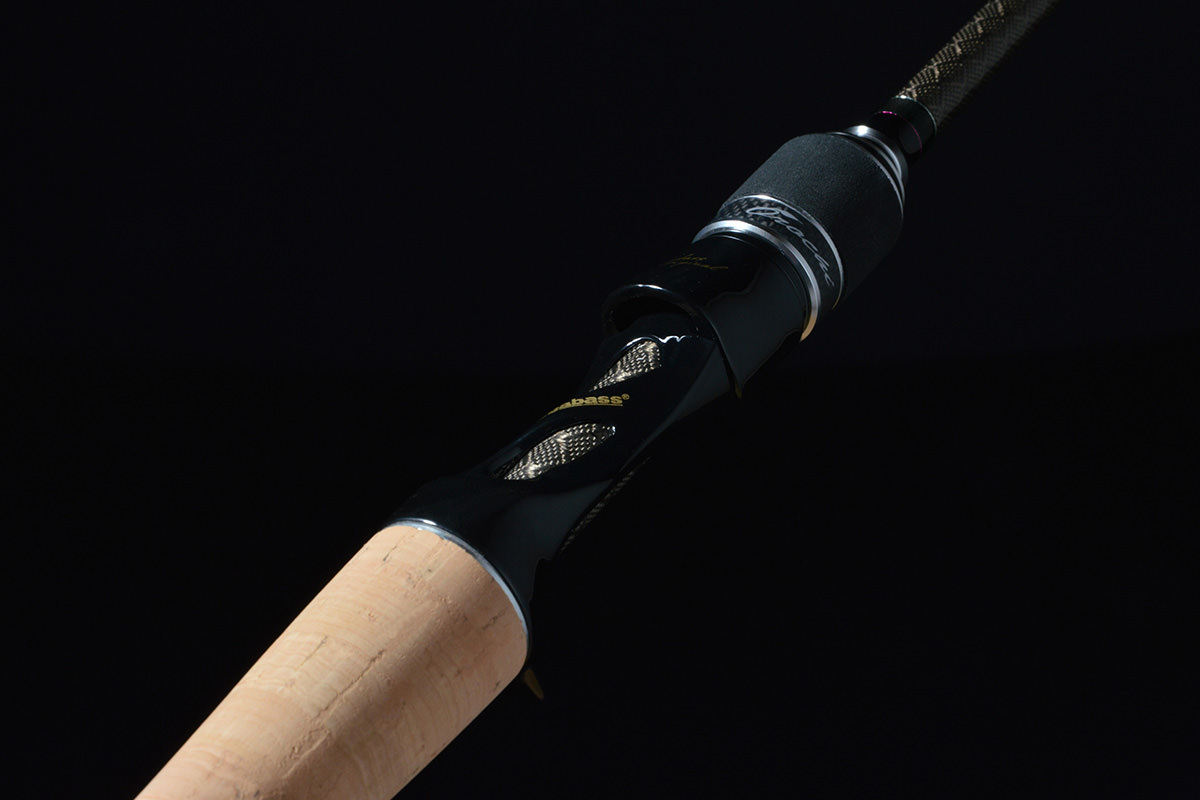 Spiral Architect Reel Seat
Spiral Architect Reel Seat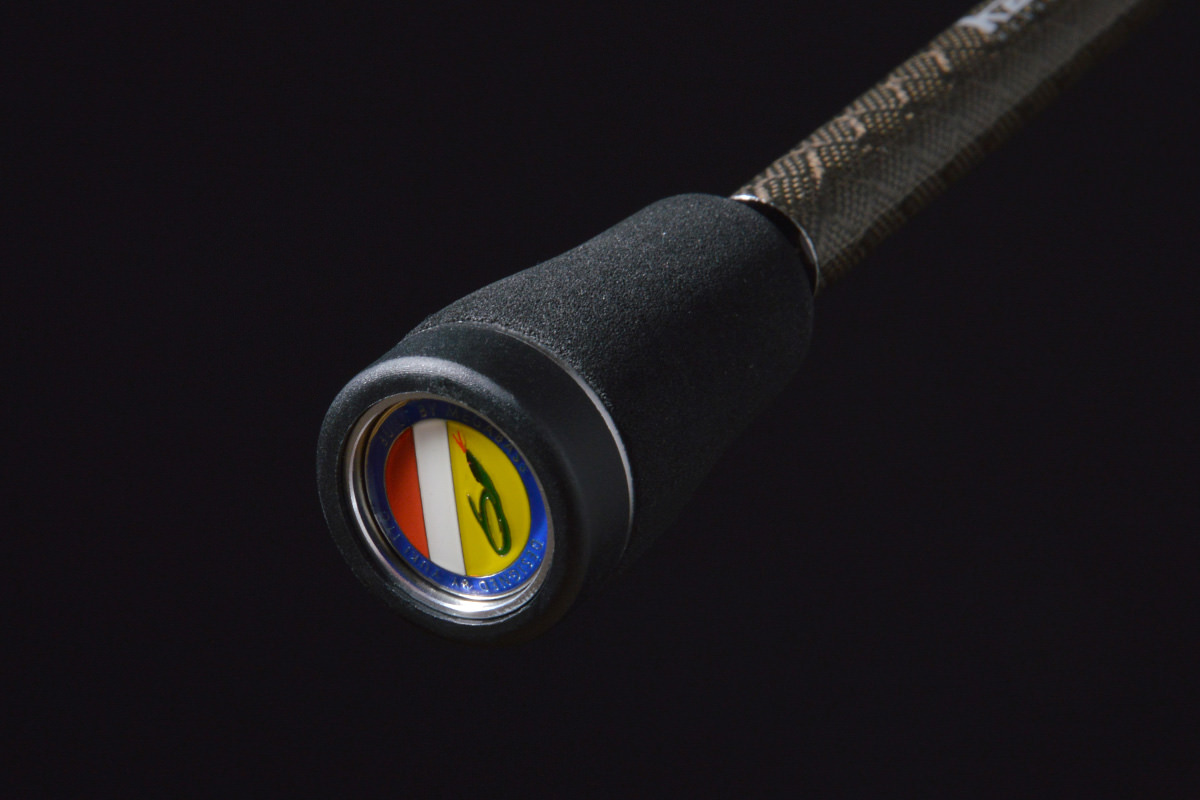 Orochi Cloisonne Emblem
Orochi Cloisonne Emblem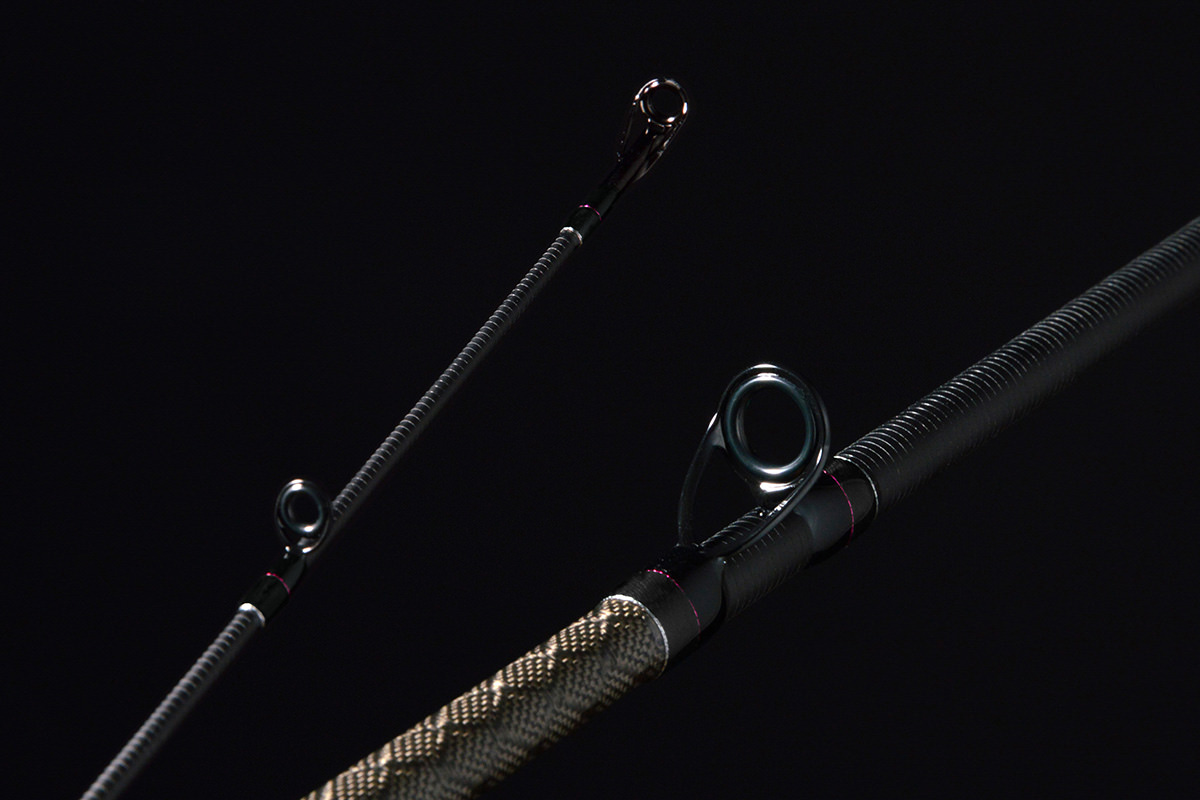 Megabass Original Guide Setting
Megabass Original Guide Setting