オロチX4の正統進化版であるOROCHI XXX マルチピースモデル。
オロチX4の正統進化版であるOROCHI XXX マルチピースモデル。
OROCHI XXX MULTI PIECES MODEL
SLEND Type-F
F1-66KS 2P
ストラクチャーにタイトに着くターゲットを、一点シェイクで喰わせるためのスペシャルファンクションロッド。
ドロップショット、ネコリグ、ジグヘッドワッキーなどシェイクを必要とするメソッドにおいて、疲れることなくシェイクし続けられるロッドバランスとシャープ感を合わせ持った一本。
触れるようなショートバイトを的確に感知させる卓越したセンシティビリティと、ライトアクションロッドでありながらタイムラグのないダイレクトなフックセットパフォーマンスを発揮します。
※画像はプロトタイプです。
F1-66KS is a specialized model, built to target fish holding tightly to structure.
Fine-tuned balance and sharp sensitivity provide effortlessly precise pin-point shaking and subtle trembling action, meeting the exacting requirements of Drop shot, Neko rig, Jig head and Wacky rigged applications.
Outstanding sensitivity detects the most tentative bites. Lightweight, responsive KABT blank transmits angler energy instantaneously, for incredibly quick hooksets.
* The photograph is a prototype.
SPEC
Other.1

Closed Length : 102cm

Price

メーカー希望小売価格
24,000 円 (税別)
TECHNOLOGY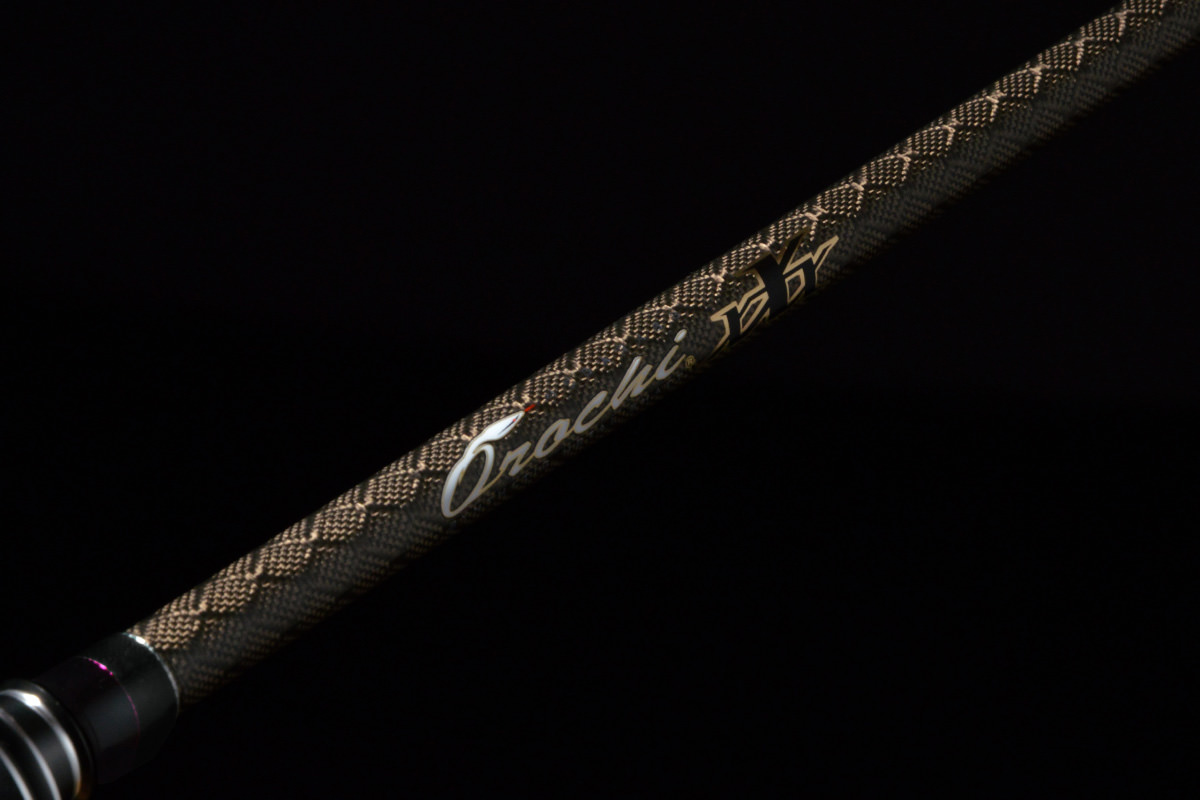 kabt(X47-ASL Metal Fiber Blanks)
kabt(X47-ASL Metal Fiber Blanks)
kabt(カブト)はASL(形状記憶合金)をマイクロファイバー(極細繊維状)に加工して束ね、多軸化し47度の角度でX字状に重ねたものをさらに47度に3層重ねたXXX(カイザ)の由来にもなった、金属繊維なのに張りだけでなく粘りがあり、なおかつ軽量で耐力に優れた多軸ブランクス。
The Megabass development team is proud to introduce kabt, a material and build process that results in a lighter blank, with higher load-bearing capacity and greater responsiveness. Leveraging the unique characteristics of next-generation braided microfiber with ASL shape-memory metal alloy, the metal fibers exhibit not only incredible tensile strength, but also a tenacious resilience, resulting in greater power and sensitivity. Each ASL multi-axis metal fiber layer is laid at 47-degree angles in a triple-layer pattern, which results in the "XXX" pattern from which the Orochi XXX (Triple Kaiza) derives its name.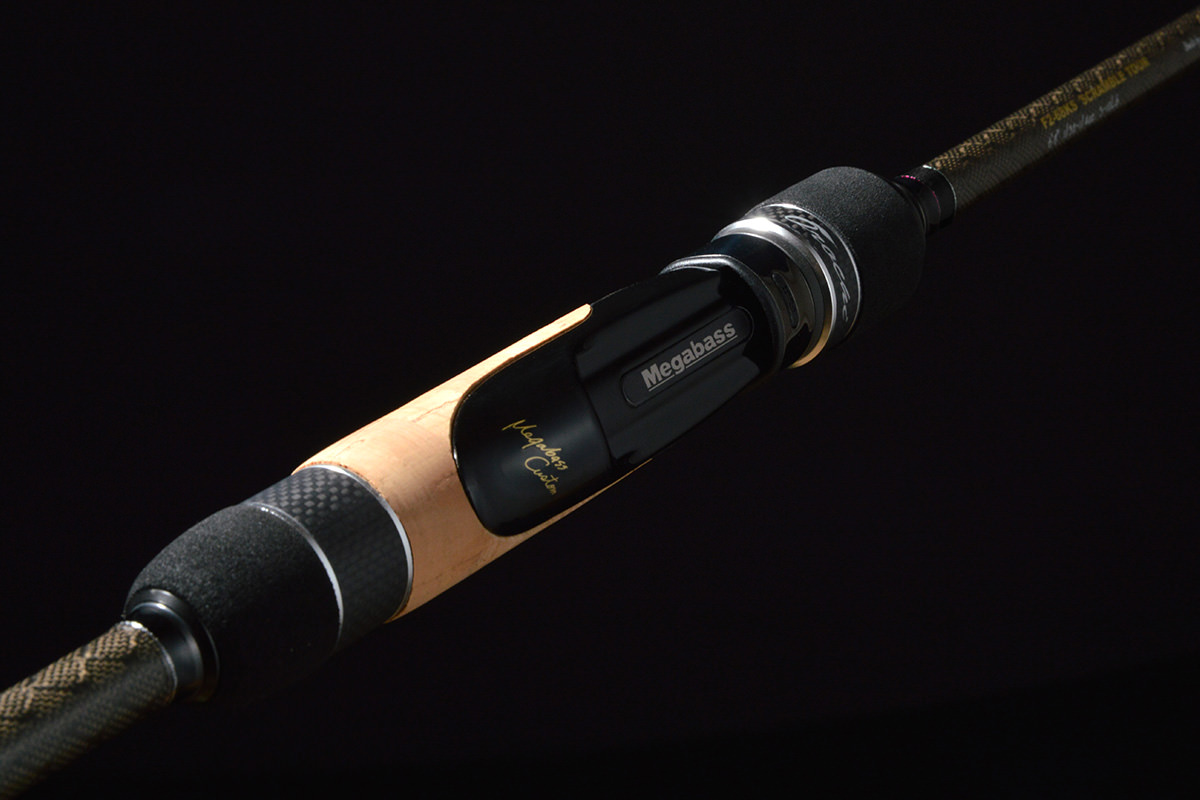 Spiral Architect Reel Seat
Spiral Architect Reel Seat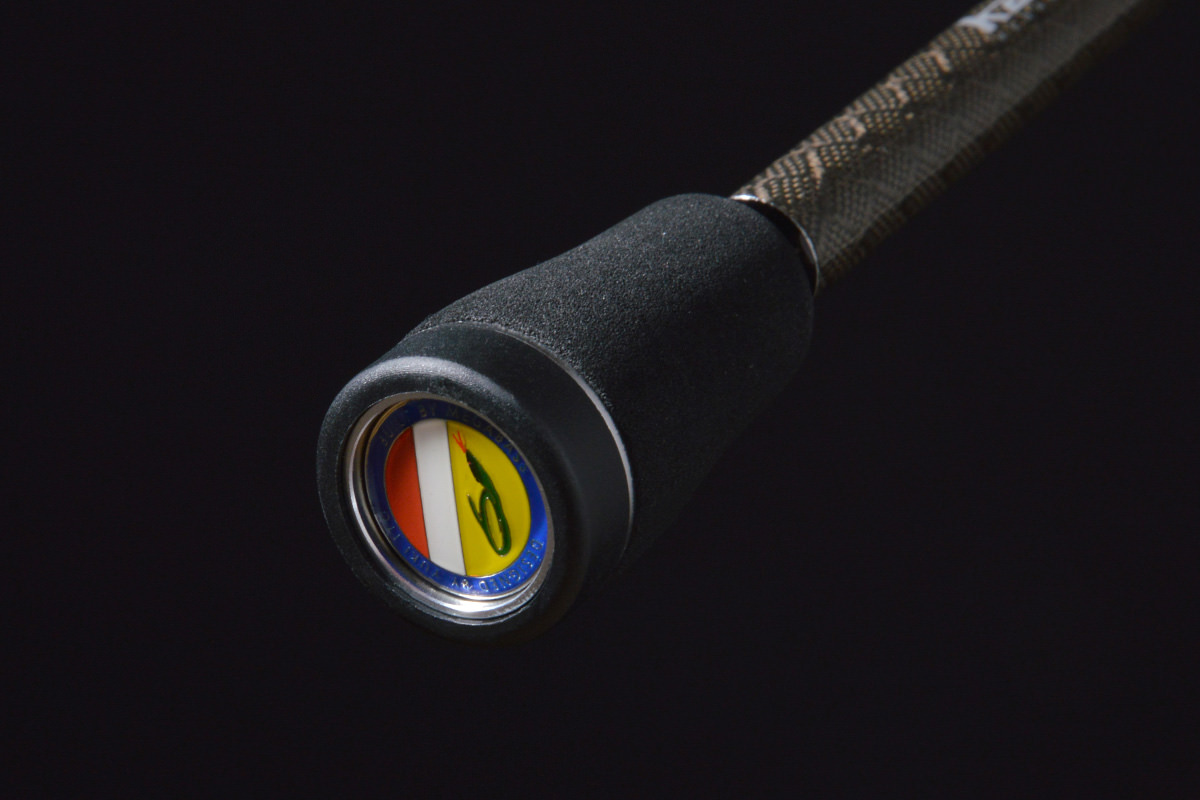 Orochi Cloisonne Emblem
Orochi Cloisonne Emblem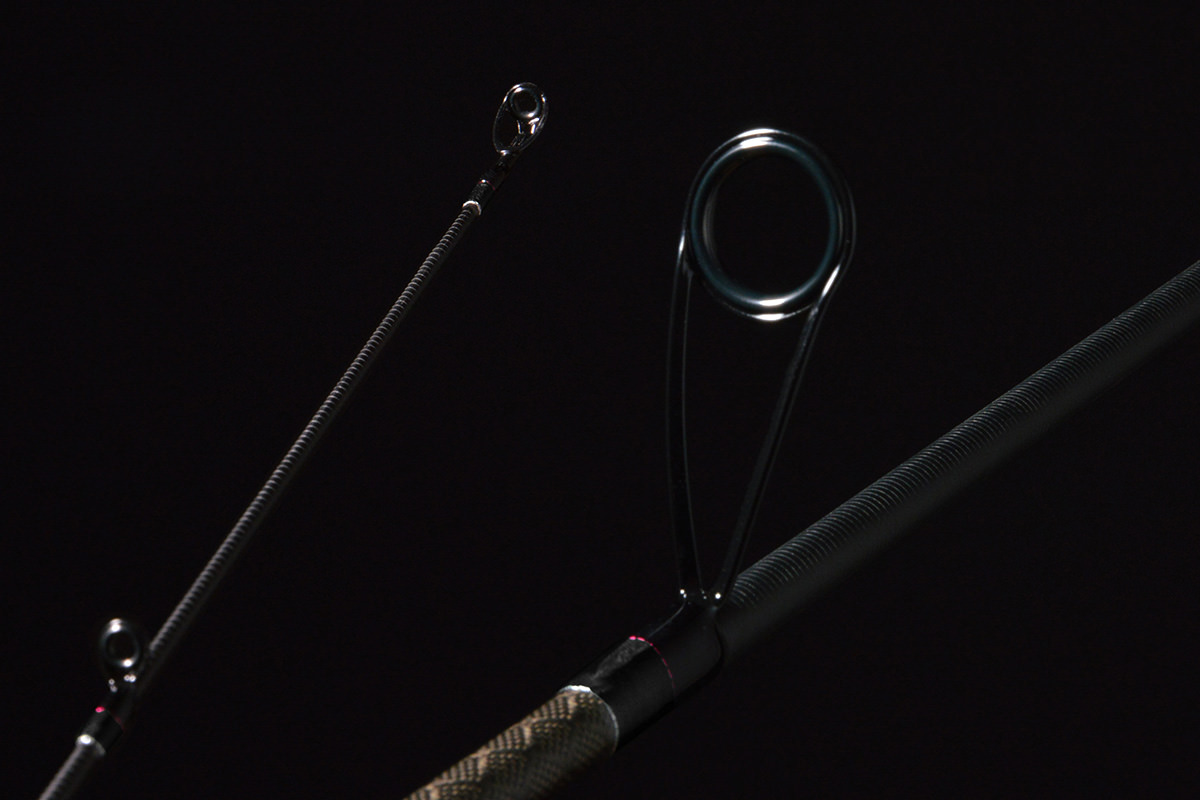 Megabass Original Guide Setting
Megabass Original Guide Setting