DOG-X Jr. BAY DRIFT
Megabass / SALT WATER / TOPWATER PLUG 
タグ: 対象魚:シーバス
Price

メーカー希望小売価格(税別)1,600

円

Main Specification
| | |
| --- | --- |
| Length | 71mm |
| Weight | 1/4oz. |
| Type | SLOW SINKING |
| Other | ●フロント・リアフック/ トレブルRB MH #8 |
ベイエリアを一網打尽、遠州発の超スローシンキングペンシル
DOG-X Jr. BAY DRIFTは、絶妙な比重調整を施した超スローシンキング仕様のサブサーフェス・スモールペンシルベイト。
高速トゥイッチを加えれば、水面を軽やかにドッグウォーク。アクションをストップすれば、ロールを伴った超スローフォールで漂い、喰わせの間をメイクします。また、水中でトゥイッチを加えれば、サブサーフェスをドッグウォークしながら水面へと浮上。フィッシュイーターに追われ、水面へと逃げ惑うイナッコやエビ等のベイトをリアルにイミテート。トップウォーターでは水面まで出きらない神経質なランカーをも、水面へと誘います。
さらに、比重調整によってマイクロベイトでありながら安定した飛行姿勢と飛距離を実現。トップウォーターでありがちな弾かれてしまうミスバイトも、吸い込みの良さによって激減しています。
The DOG-X Jr. BAY DRIFT is a small sub-surface pencil bait with an exquisite weight setting tuned for super slow sinking. With high speed twitching, it performs an agile dog walk on the surface. If you stop rod input, it performs a super slow fall, rolling as it slowly floats downward, creating the perfect opportunity for bites. If twitched underwater, it dog walks along the sub-surface while rising up. It realistically imitates bait such as inakko and shrimp fleeing up towards the surface from predators. It will let you draw out those nervous lunkers that can't be drawn up to the surface with top water bait. Despite the BAY DRIFT being a micro bait, the weight settings allow stable flight posture and ample casting distance. It drastically reduces those deflected bites common in top water games with its excellent suction.
Technology
アクションを止めれば、ロールを伴った超スローフォールでバイトチャンスをメイク。トップまで出きらない魚を、サブサーフェスでバイトに持ち込みます。
When rod input is stopped, it triggers bites with a rolling, super-slow fall. It will hook fish in the sub-surface area that are reluctant to come all the way out to the surface.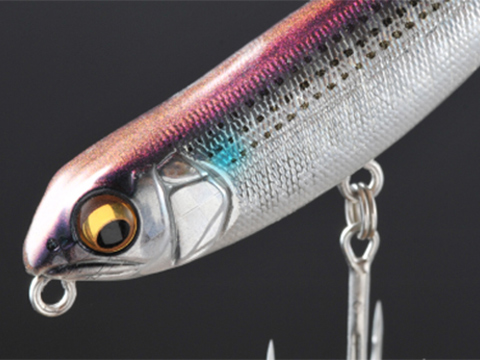 水流整流特性に優れたボディフォルムをによって、誰にでもカンタンに水面、水中でのドッグウォークアクション、ダートアクション、ホップが可能。
The hydrodynamic body design allows anyone to perform surface dog walking, underwater dog walking, darting and hopping.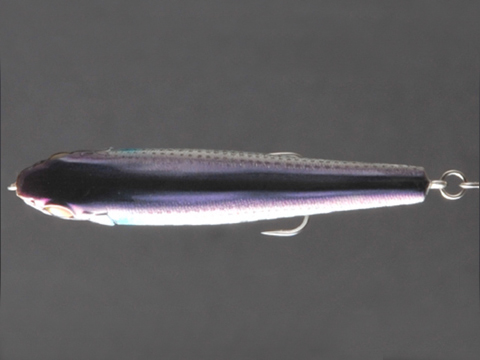 イナッコを始め、イワシ、サヨリ、エビなど、ベイエリアの主なベイトフィッシュを意識した厳選カラーでラインナップ。
The carefully selected color lineup is reflective of common bay area bait fish such as inakko, sardine, halfbeak and shrimp.