More than just Big.
More than just Big.
i-SLIDE 262T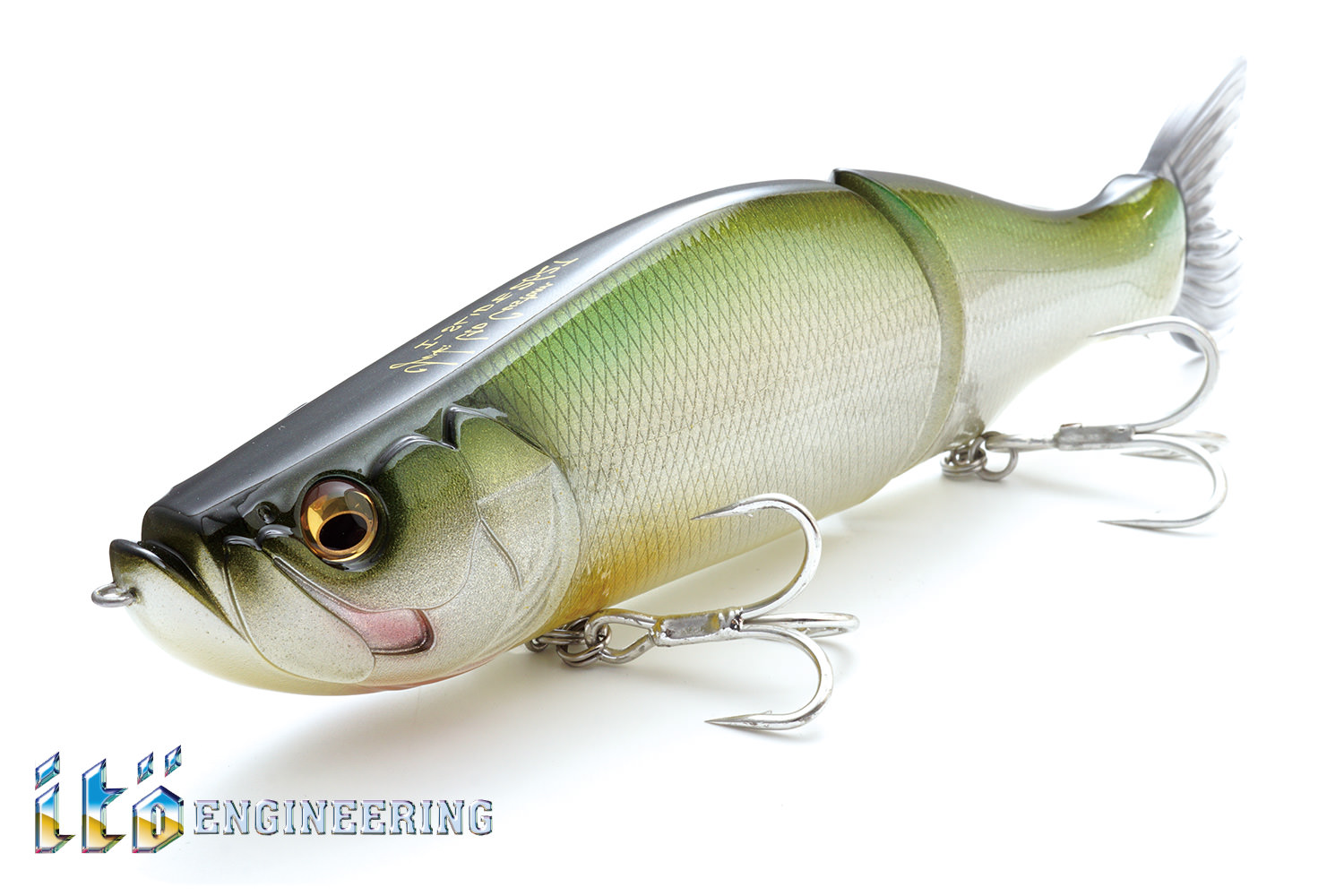 全長262mmのビッグベイト「I-SLIDE262T」。Tは、伊東による熱帯域に生息する大型魚、ターポンへのオマージュ。アグレッシブな釣りを予感させる猛々しいフェイス・デザインが特徴です。
I-SLIDE262Tは、大きくゆったりとしたS字アクションを披露。あえてマグホールドを搭載せず、フックをダブルリング化することにより、フックの可動範囲を広め、ワイドアクションによるフッキング率を高めています。ビックベイトやスモールワームによるアプローチでもまったく振り向かないモンスターを仕留める為のアイティオーエンジニアリング至上、最大サイズの対モンスター最終兵器です。
※画像はプロトタイプです。
Over 10 inches in length, the bigbait I-SLIDE 262T draws inspiration from the Tarpon, with its intimidating, aggressive face design. I-SLIDE 262T provides wide "S" swimming motion. Double split ring setting increases hook up ratio and keeps fish on the hook.
* The photograph is a prototype.
SPEC
Other.1

Hook : (F) #3/0 + (R) #2/0

Price

メーカー希望小売価格
9,200 円 (税別)
TECHNOLOGY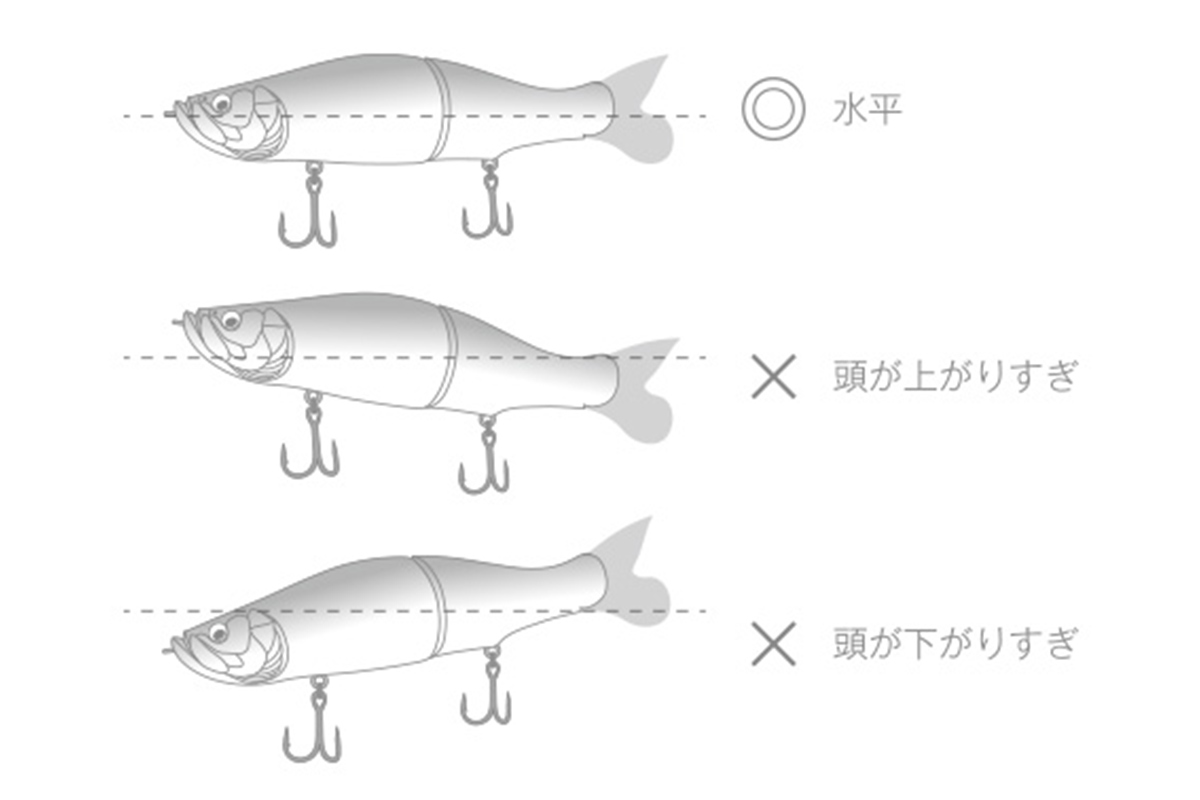 Type Setting
Type Setting
標準装備搭載時に約10℃〜15℃でスローシンキングになるよう、ウェイトセッティングをしています。フィールドの状況や水温などによって、フローティングなどに変わる場合があります。フックサイズやスプリットリング、板オモリなどでお好みのタイプに調整をしてご使用下さい。その際、ボディの浮き(沈み)角度が「水平」になるように注意して調整をおこなって下さい。ルアーが泳ぎにくくなる場合があります。
Factory setting was tuned to slow sink in water temperature between 50F - 59F.
Different water temperature changes I-SLIDE's sinking rate to suspend or floating.
We recommend replacing hook/split ring size or apply weight strips when necessary.
Please note the body must be horizontal for proper swimming action when replacing hooks or split rings.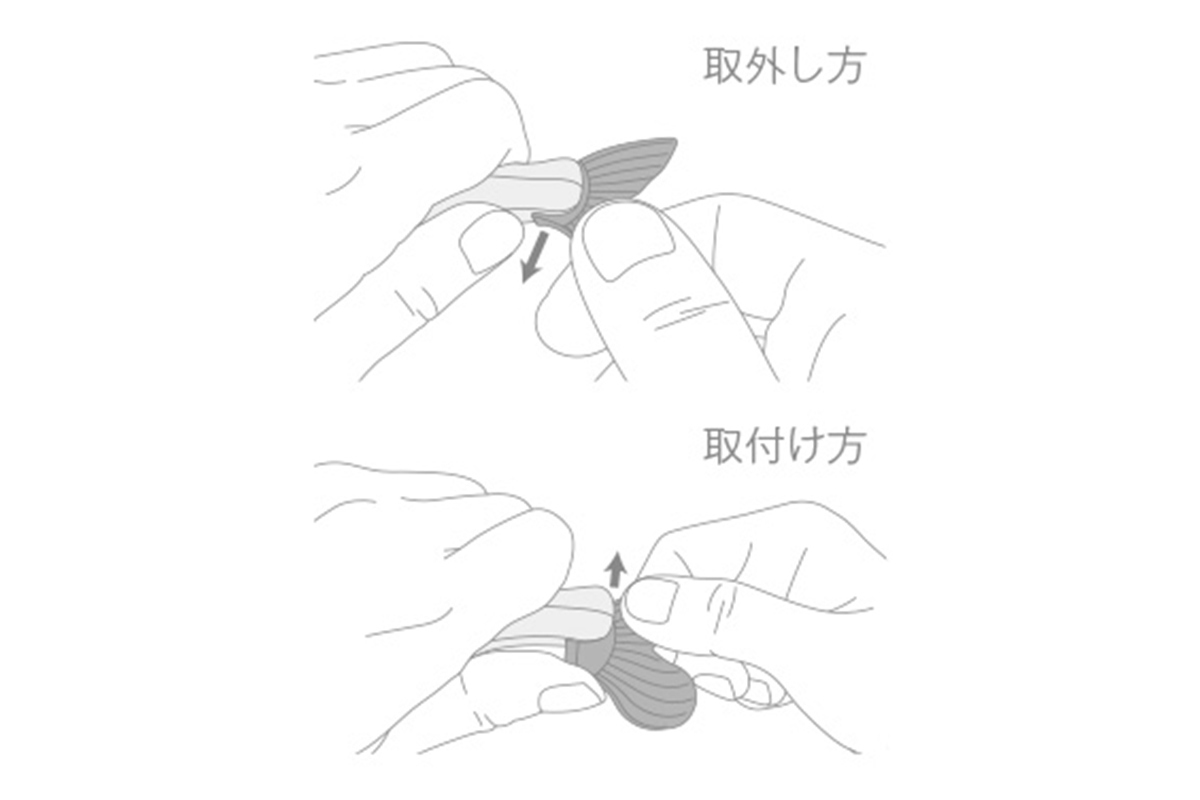 Tail Setting
Tail Setting
I-SLIDEシリーズは、テールが曲がってしまうと本来の力を発揮する事が出来ません。テールが曲がったままの状態にしてしまうと、すぐにクセがついてしまいます。ルアーを保管する際は、テールを取り外して変形しないように注意して下さい。
I-SLIDE series require straight tail to perform proper swimming action.
Please remove tail from the body when storing to avoid tail being bent in tackle box.