世界激震!ニューテクノロジーが、バスフィッシングを変える。
世界激震!ニューテクノロジーが、バスフィッシングを変える。
OROCHI XXX
COVER HACKING
F6-68K
カヴァーハッキングは、F6クラスのエクストラヘヴィアクションのジグロッドとは思えない、軽快な取り回しと快適性を誇ります。
ジグやテキサスを撃ち込んでいくジャングルカヴァーの接近戦では、強靭なモンスターフィッシュの上アゴを確実に貫き、主導権を与えることなくランディングへと持ち込むことが可能です。
また無意識にロッドティップを持ち上げることのできるロッドバランスは、絶えず繊細なバイトを感じ取ることができ、フッキングモーションへと瞬時に移行することが可能です。
ジグロッドの決定版。それがカヴァーハッキングです。
※画像はプロトタイプです。
The COVER HACKING model weighs in at a powerful F6 rating, yet features a lightweight construction that allows for advanced angler control, making this rod a deadly tool for jigs.
Immediately accessible blank power transmits the full force of quick hooksets, penetrating the hard, upper jaw of targets in heavy cover. Well-balanced design eliminates the tip-heavy feel of traditional jig rods, allowing anglers to keep correct line tension without fighting their rod, while also remaining poised for explosive hooksets.
* The photograph is a prototype.
SPEC
Price

メーカー希望小売価格
26,500 円 (税別)
TECHNOLOGY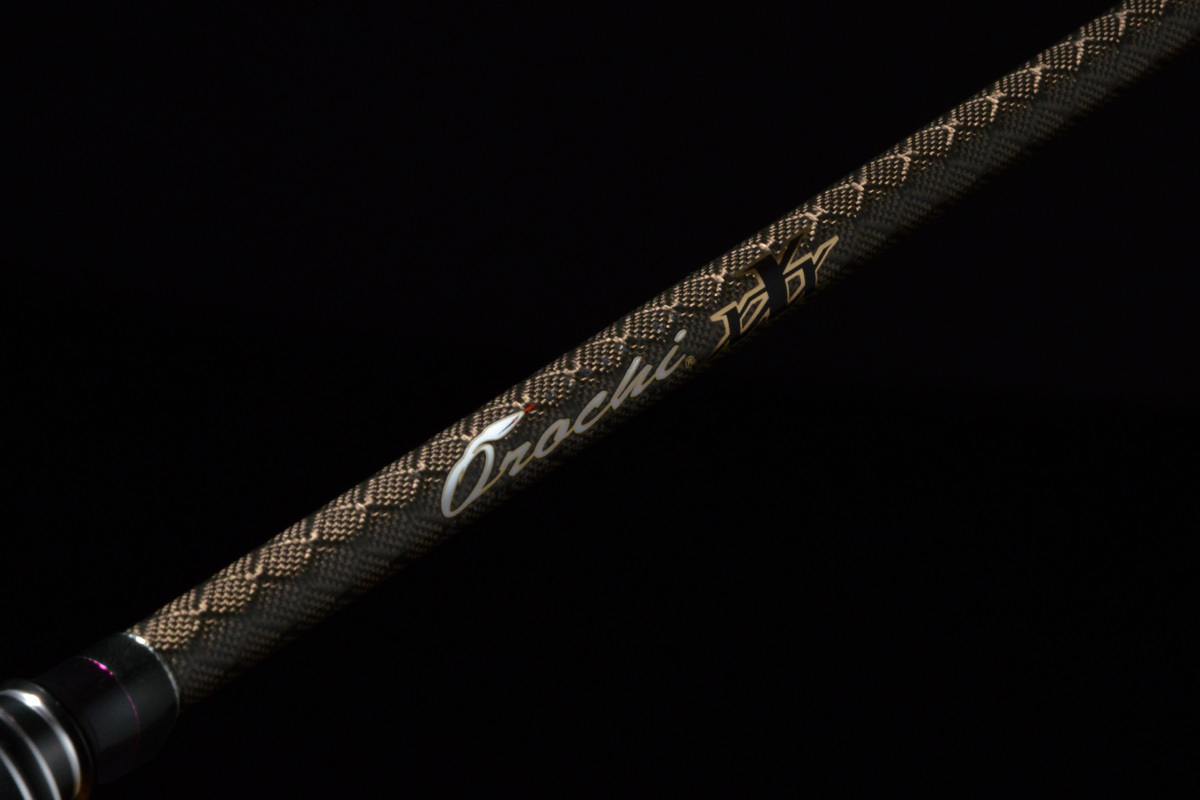 kabt(X47-ASL Metal Fiber Blanks)
kabt(X47-ASL Metal Fiber Blanks)
kabt(カブト)はASL(形状記憶合金)をマイクロファイバー(極細繊維状)に加工して束ね、多軸化し47度の角度でX字状に重ねたものをさらに47度に3層重ねたXXX(カイザ)の由来にもなった、金属繊維なのに張りだけでなく粘りがあり、なおかつ軽量で耐力に優れた多軸ブランクス。
The Megabass development team is proud to introduce kabt, a material and build process that results in a lighter blank, with higher load-bearing capacity and greater responsiveness. Leveraging the unique characteristics of next-generation braided microfiber with ASL shape-memory metal alloy, the metal fibers exhibit not only incredible tensile strength, but also a tenacious resilience, resulting in greater power and sensitivity. Each ASL multi-axis metal fiber layer is laid at 47-degree angles in a triple-layer pattern, which results in the "XXX" pattern from which the Orochi XXX (Triple Kaiza) derives its name.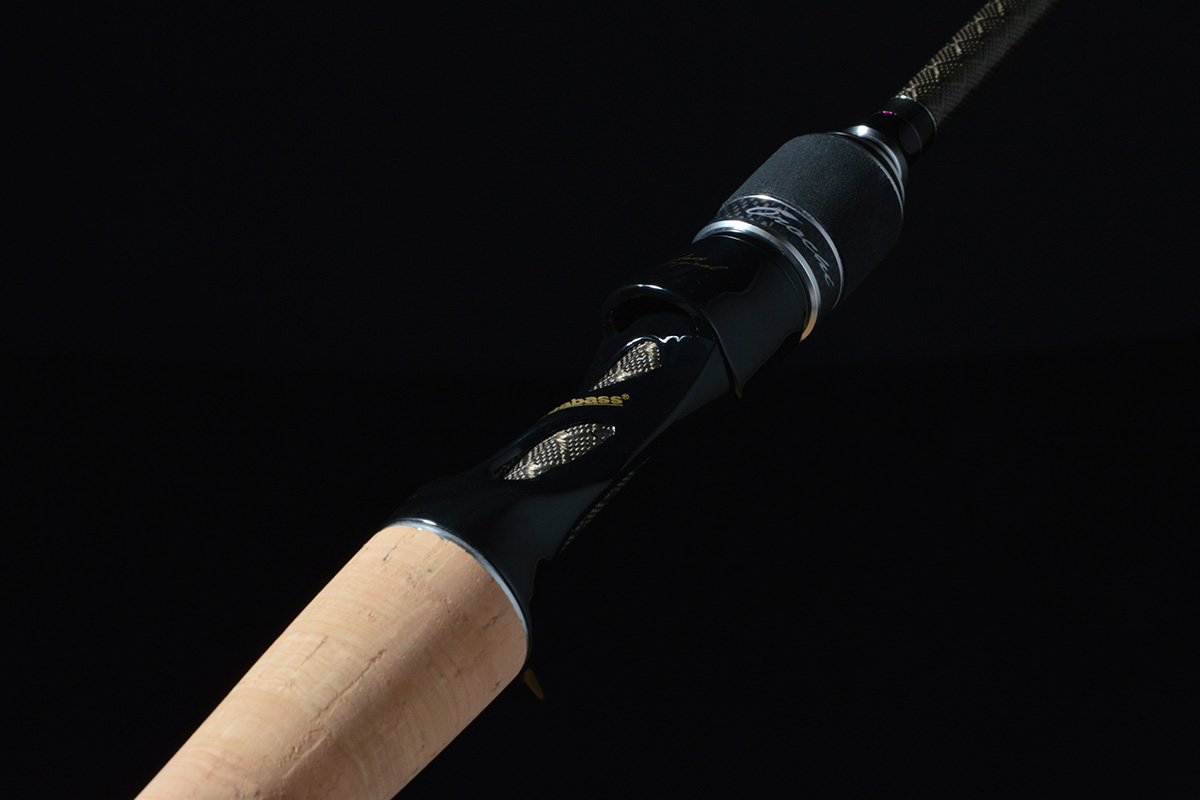 Spiral Architect Reel Seat
Spiral Architect Reel Seat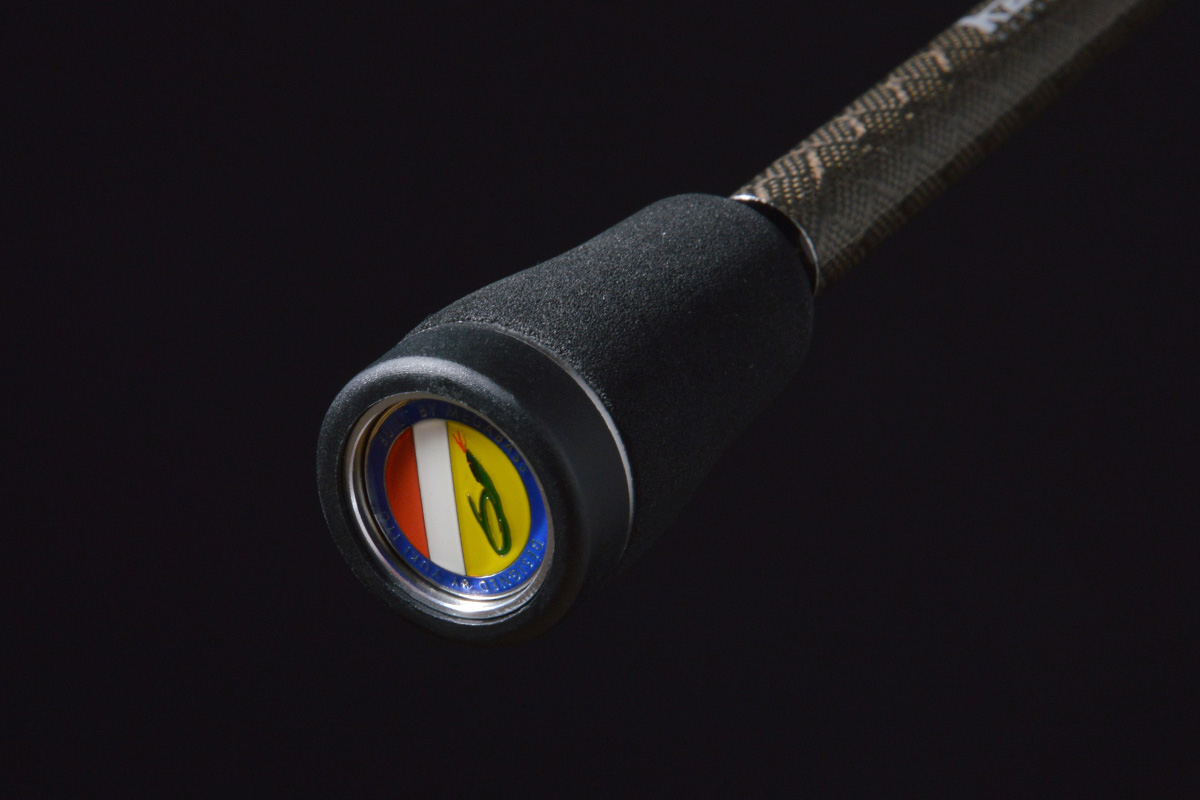 Orochi Cloisonne Emblem
Orochi Cloisonne Emblem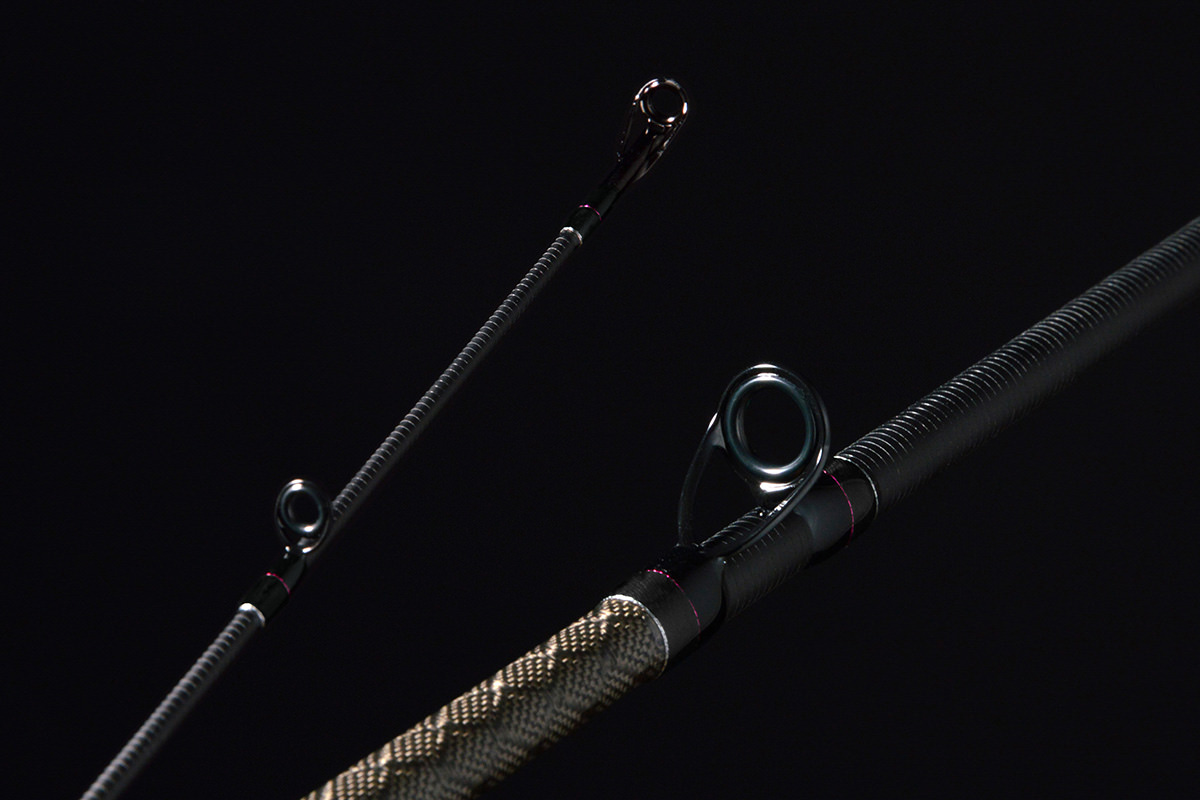 Megabass Original Guide Setting
Megabass Original Guide Setting