サヨリパターンを攻略する、スーパーシャローベイト登場。
Introducing a super-shallow bait to conquer
"the sayori pattern" method.
CUTTER115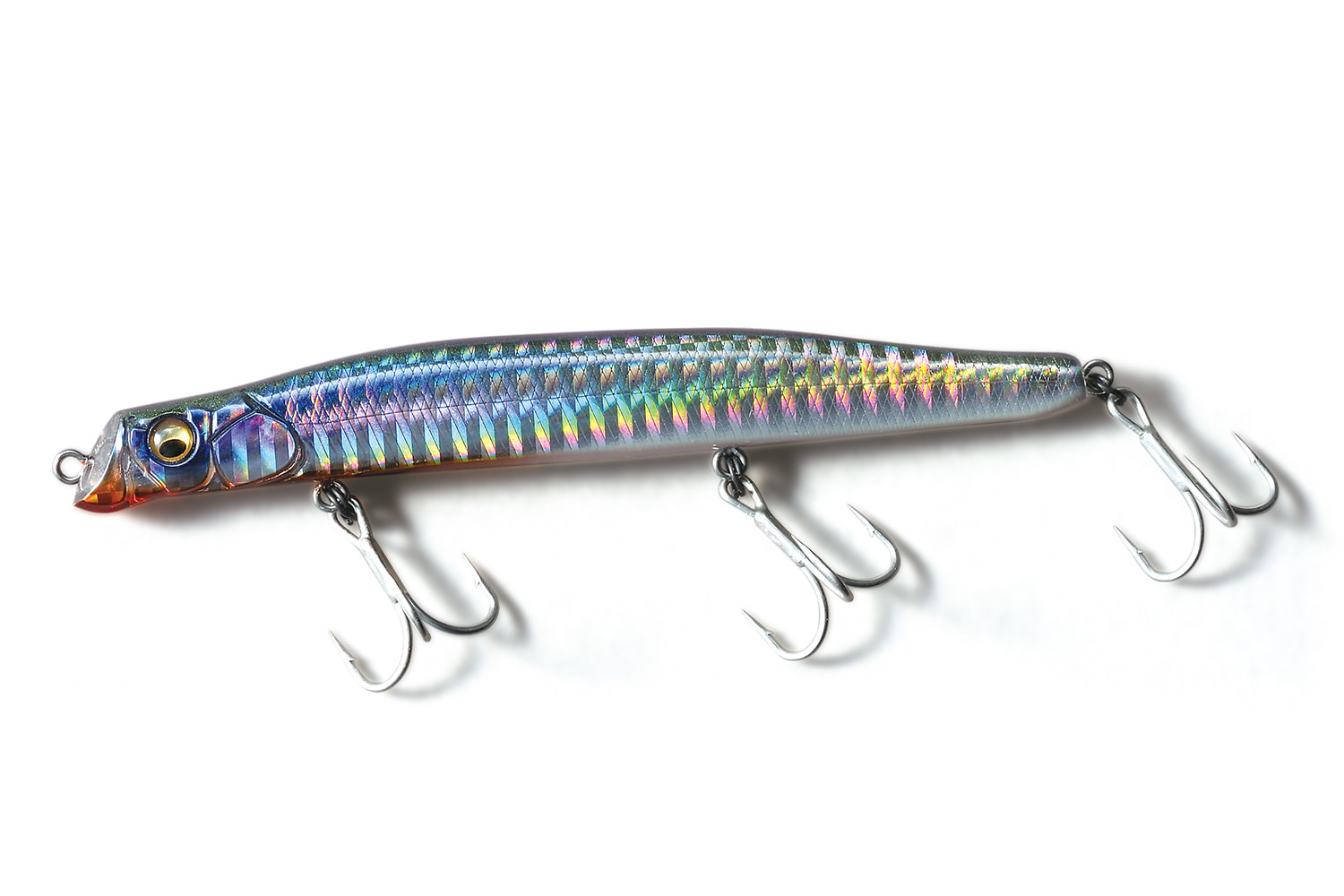 バチ抜けパターンに特化したカッター90に対し、カッター115はサヨリなど細身なシルエットのベイトフィッシュにシンクロするスーパーシャローベイト。
水を切り裂くよう設計されたカッターシリーズ独自の「V字ヘッド」は、水流を効率的に「逃がす」ことで、ボディを急速浮上させ、水面に鋭いV字波紋を発生させます。スローリトリーブでは、サブサーフェスをロールアクションでアピール。細身のボディ専用に開発された超低重心フラットバランサーが、繊細なナチュラルロールアクションを実現。フラットサイドボディが生み出す鮮烈なフラッシングとの相乗効果で、フィーディングモードのモンスターを水面へと駆り立てます。さらに、極限まで空気抵抗を減らしたエアロボディと超低重心フラットバランサーによって、異次元のロングディスタンスキャストを実現。カッター115は、激スレ状況からシーバスを捻り出す、シークレットウェポンです。
●超低重心フラットバランサー搭載
●サヨリパターンに特化したスーパースリム・シルエット
●ターゲットエリア:湾奥・流れの穏やかな河川
The Cutter115 is a super shallow bait that mimics slender bait fish. The V head of the Cutter series, designed to slice through water, allows to rise rapidly to the surface even during dead slow retrieves, creat V shaped ripples. The low centererd gravity flat balancer incorporated into its slender body creates a delicate, natural roll action. Combined with the dazzling flashes from the flat side body, it draws monsters in feeding mode to the surface. The aero body, minimized air resistance and low centered gravity flat balancer achieves overwhelming casting distances. The Cutter115 is the secret weapon to draw out experienced, vigilant sea bass.
SPEC
Price

メーカー希望小売価格
1,980 円 (税別)
TECHNOLOGY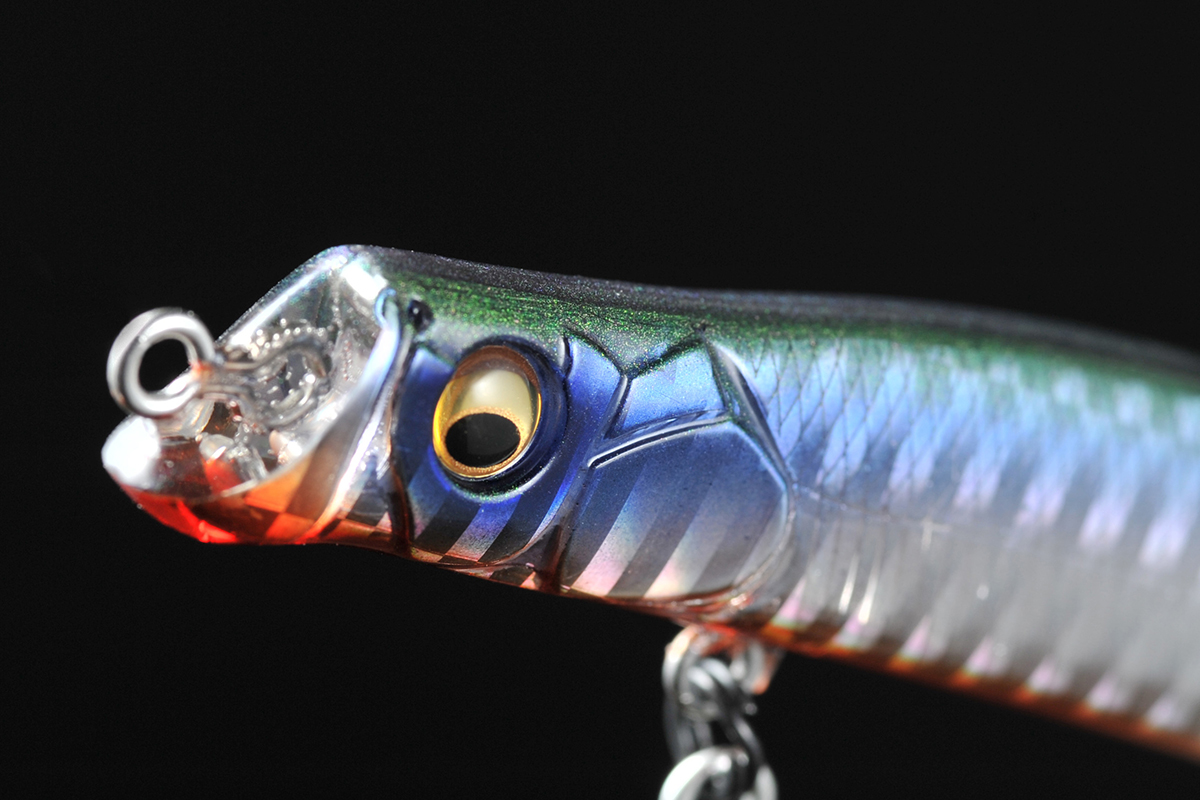 カッターシリーズ特有の「V字ヘッド」により、スローリトリーブでも水を切り裂きながら急浮上。水面に鋭角の引き波を発生させます。
unique "V head" design of an The Cutter series' allows the lure to slice through water and rise up even during slow retrieves. It creates sharp, angled waves in the wake.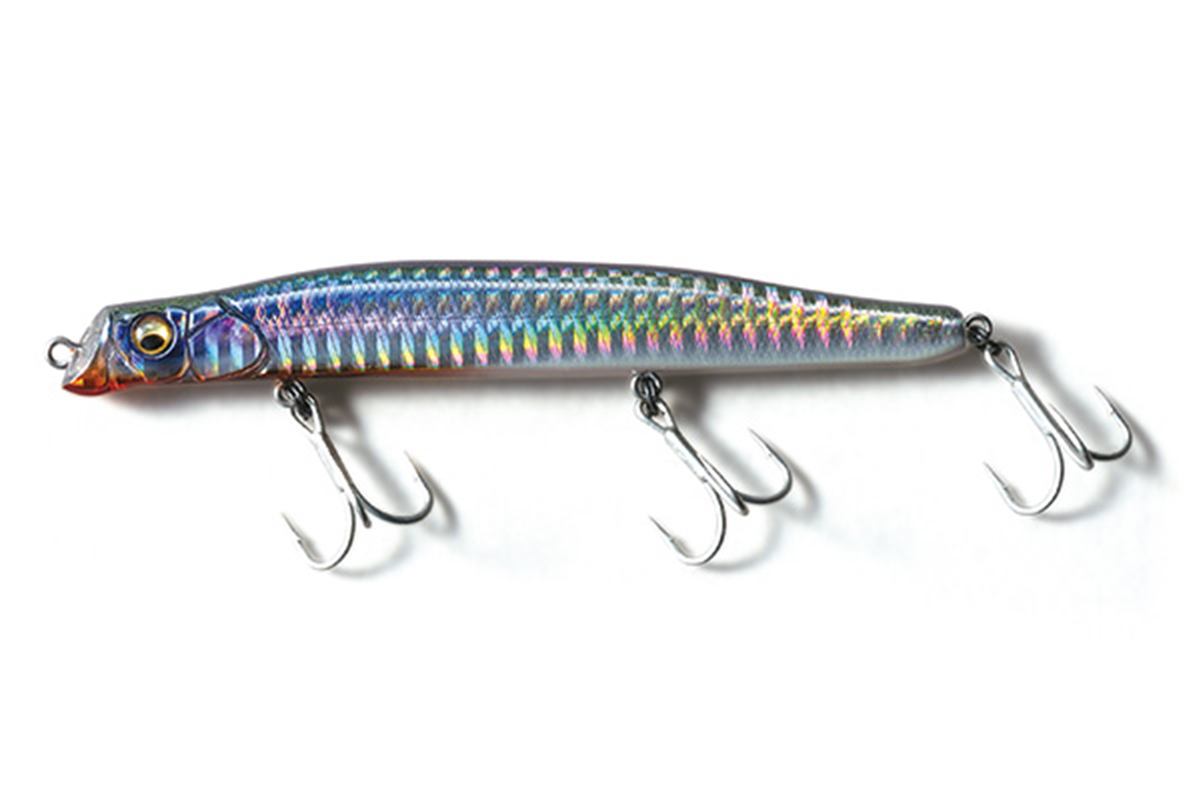 超低重心フラットバランサーを採用することで、ボディが安定。繊細なナチュラルロールアクションを実現しています。
極薄のボディデザインは、空気抵抗を極限まで低減。固定重心でありながら、優れたロングキャスタビリティを発揮します。
Due to the flat balancer,which is made as the extremly loe center, the body has increases stabilities and achieves a delicated, natural rolling motion.
The super-thin body design drastically reduces an air resistance, allowing for excellent castability despite having a fixed weight.